Demei's View - Wine Communication from a Chinese Winemaker
The National Centre for the Performing Arts organised a music festival in May with a series of concerts. To be honest, I'm not a music lover, not even in an amateur capacity.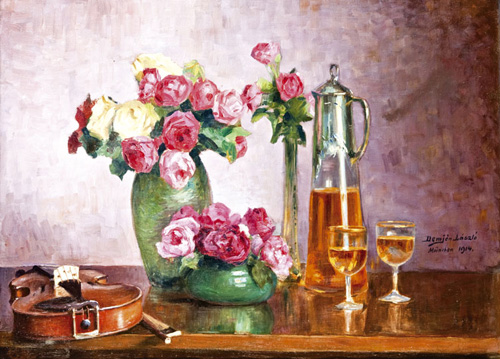 The way I show my interest in music is little more than thinking should I go to the cinema or the theatre? People who are working in the music industry, please don't judge me - because this is like someone sitting at the dining table, wondering if he should go for Chinese baijiu, yellow wine or grape wine.
Ten years ago, one of my family members began to study violin. It also became an opportunity for me to gain some basic knowledge of classical music, such as knowing the name of Mozart, Straus and Bach. At the same time, I heard the name Lu Siqing, because our birthplaces were in the same province. Chinese people (well, maybe not all of them) are always able to find a connection between themselves and the things or people they like, and grow their affection on this account.
Lu Siqing is a great violinist. He started learning violin at four years old. When he was eight, he received an offer from the Central Conservatory of Music in Beijing, and became the youngest student at that time, also being known as a 'music prodigy'. Through his tireless effort, he won the first prize in the Paganini Competition at age 17, become the first easterner to receive this award. Nowadays, this prodigy has blossomed into a world-famous maestro, widely known but especially in China.
During the festival in May, Lu Siqing held a few concerts, including one was at weekend. So I went to that concert along with the 'Siqing fans' in our family.
The pieces were carefully selected by the violinist. In the first half of the concert, he played sonatas composed by classical music maestros: Mozart's Violin Sonata No. 26 in B-flat major, K. 378 was peaceful and fresh, and had the power to purify our souls; Beethoven's Violin Sonata No. 7 in C minor was like a wave full of passion, that tempered the audiences' will.
It was very quiet in the theatre. The audience was sitting up and showing their respect to the performer as well as the composers. During the interval, our resident Siqing fan tried to explain the pieces with her naïve language. Although it was difficult for her to explain and for me to understand, I was touched by the melody and the atmosphere. However, apart from my respect and some dreamy wonderful feelings, I cannot tell you more about it.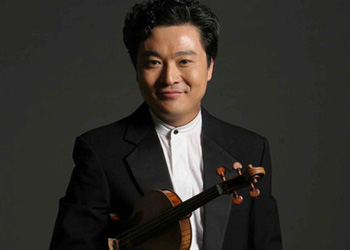 How do you know Lu Siqing, you might wonder. And does he like wine?
Yes, he does. He is actually quite into wine. It reminds me of teaching wine knowledge to people who have just started to like wine – or more precisely, people who are curious about wine. On one hand, there are people who are very serious about learning wine knowledge; on the other hand, there is the great and profound world of wine expertise. Why is it so difficult for the two to connect with each other? I think it's because of a lack of media portrayal effectively demonstrating the spread of interest levels out there.
In the second half of the concert, Lu Siqing played Kreisler's Praeludium and Allegro, Paganini's Sonata for solo violin in A majo, Ma Sicong's Nostalgia, Sarasate's Habanera and Romanza Andaluza, and Wieniawski's Polonaise Brillante in A major, Op. 21. These masterpieces were composed by both famed Chinese and international composers, and are representative of the perfect combination of melody and performance skill. They revealed the extraordinary wisdom of the composers, whilst also bringing great challenge to the performer. If I can explain the music of the first half through the grand atmosphere, then the various details in the second half led me into a maze, as I was sophomoric to these pieces. With the performer's sweat (and I believe I saw his emotional tears as well), I stumbled forward in the music until the end of the concert.
The planned performance came to a successful end, and the audiences gave Lu Siqing a standing ovation. Then the violinist played another piece called 'Why are the flowers so red' as encore. It is rearranged from a famous song with the same name, which is very familiar to most middle age Chinese people.
The song describes flowers that bloom more beautifully after experiencing wind and rain, and is a metaphor to signal a more successful life after all suffering and hardship. The air became more exciting with this song, and with the heavier applause, someone started to call out for the anticipated Butterfly Lovers. This is a violin concerto rearranged from a traditional Chinese piece, and is the most successful combination of Chinese and Western elements in the music world. Not only is the original piece is widely known in China, the violin concerto is also famous among Chinese people, and Lu Siqing's version is a favourite of many people.
The concert finally closed with the performance of The Butterfly Lovers.
Wine is surely different from classical music. Classical music leads people to experience wonderful and magnificent feelings with a static form, but wine makes the drinkers happy by teasing their nerves.
However, they have something in common. Both of them are the essence of western culture. And when they were introduced to the east, apart from the importance of finding the talented next generation or catering for enthusiasts, it is more significant to attract people who feel curious about them, and to make those people sit down and concentrate on the music or the wine.
With a bigger audience group, it is possible to form a market first, and the rules can follow.
So how can we make people sit down and concentrate?
Perhaps for wine (like my experience with classical music), a good starting point is finding a new connection to it, first on a personal level – and then perhaps on a level would be commonly understood by all people.
In order to find and understand the personal connections, you'll have to sit down and study wine for yourself. I wonder - what would your connections be?
Translated by Nina Fan Feng / 冯帆
All rights reserved by Future plc. No part of this publication may be reproduced, distributed or transmitted in any form or by any means without the prior written permission of Decanter.
Only Official Media Partners (see About us) of DecanterChina.com may republish part of the content from the site without prior permission under strict Terms & Conditions. Contact china@decanter.com to learn about how to become an Official Media Partner of DecanterChina.com.