Demei's View - Wine Communication from a Chinese Winemaker
The definition of wine tourism is 'visitation to vineyards, wineries, wine festivals, & wine show for the purpose of recreation', according to C. M. Hall (1996).
The concept of wine tourism is still new to the wine industry, though it has been practiced for a few years, especially in the New World. Tourism is an effective way to promote wine and its culture to a wider public.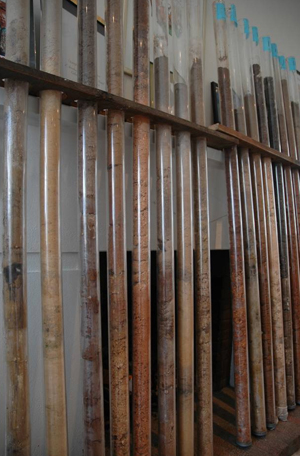 In the Old World, because some chateaux are so famous, all the producers need to do is concentrating on ensuring the quality of their wines, and admirers will keep on coming from all over the world.
However, for the New World and especially newly established regions, even though the quality has already reached a certain level, because their wines aren't widely recognised just yet they may remain unknown to consumers.
There's a saying in Chinese—'even the greatest wine will remain anonymous if it's too deeply hidden'.
Attracting the attention of consumers has become one of the top priorities for winery owners.
How about doing some commercials? They may work. But by simply promoting the products, they might only reach existing wine consumers and the wine-loving community, whose numbers alone may not be a strong-enough consumer base.
What about organising some wine-related activities? Something the general public largely and constantly takes part in, making more people interested in wine culture, and converting some of them into wine consumers?
It seems wine tourism can do just that.
In terms of natural conditions, neither the Hunter Valley in Australia nor the north of Auckland of New Zealand is ideal for vine growing (though I won't deny that they do produce some outstanding wines that I enjoy very much), but the combined popularity and influence of wines produced here is hard to overlook. When you have a chance, try spending a weekend there and you will see; it is wine tourism that has led these regions to success.
The purpose of wine tourism
Wine tourism is especially effective when promoting wines to consumers who don't know much about wine. They will say no right away when you try to preach wine to them. What are you going to do if someone says 'I'm not interested in wine at all' before you get the chance to get started on your lavish speech about your wine?
That said, few will tell you that they have absolutely no interest in travel. And wine tourism has a lot to offer to travellers.
Vineyards form natural landscapes, and many winery buildings are unique and pleasant to look at. As wines are not part of these travellers' lives, a discovery in wine through travel can be new and intriguing for them, and experience of actual vine planting and winemaking can bring someone plenty of pleasant surprises.
Food and wine matching is another key attraction. Those wineries and regions active in wine tourism usually have local specialty restaurants and dishes—and I doubt any one would say no to some good food.
As for existing wine consumers, of course, the prime reason for them to take a wine-themed trip is to taste wines in a winery, and learn the first-hand knowledge from the wine scene.
Wine tourism is especially ideal for trips organised among friends and families. Though participants in these groups enjoy other's company, they are likely to have different interests and hobbies; and compared to other activities, wine tours can usually satisfy a variety of needs.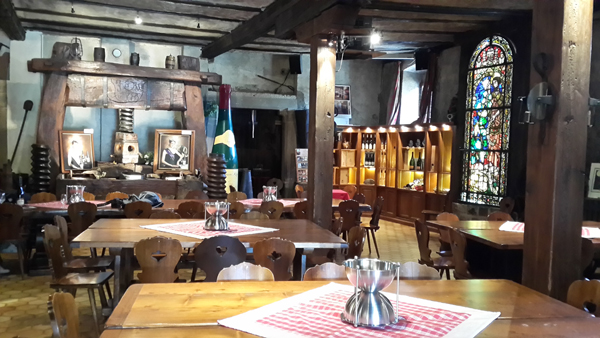 The benefits and challenges of wine tourism
For owners of a winery business, wine tourism brings them actual income, as well as additional benefits.
For example, Vienna in Austria may not seem to be a great wine region to wine lovers, but it has a busy traffic of tourists coming for the delicious cuisine and specially decorated hotels offered by local wineries. The same pattern also applies to the two New World regions mentioned before.
Wine tourism can certainly raise brand awareness; and face-to-face communication is far more intimate and effective than orthodox commercials.
A winery brave enough to open up its doors and allow consumers to observe its entire production process is much more easily accepted by consumers (especially for Chinese consumers who are constantly troubled by food safety scandals). These tours are also great opportunities for technical staff to get direct feedback from the consumers as well.
Meanwhile, wine tourism enhances the winery's cooperation with local businesses, such as restaurants, hotels and places of interests, so as to boost the tourist image of the entire area.
Certainly, for a winery, producing high-quality wines is difficult enough; to build a tourist-friendly environment on top of that is harder than it sounds. Wineries will have to prepare themselves for some challenges.
To run a wine tourist programme is a systematic process like making wines, which requires good cooperation between different sectors of the winery. As many tourists have never visited a winery before, any inconvenience and displeasure they experience will mean a 100% negative impression, so it's crucial for the winery to work as a team.
It is equally important for wineries, trade associations and other service sectors to work closely together.
Finally, in order to be compatible for tourism, a winery will need extra funds to build additional facilities—even without the fancy restaurants and hotels, you will still need to put up some signs for visitors.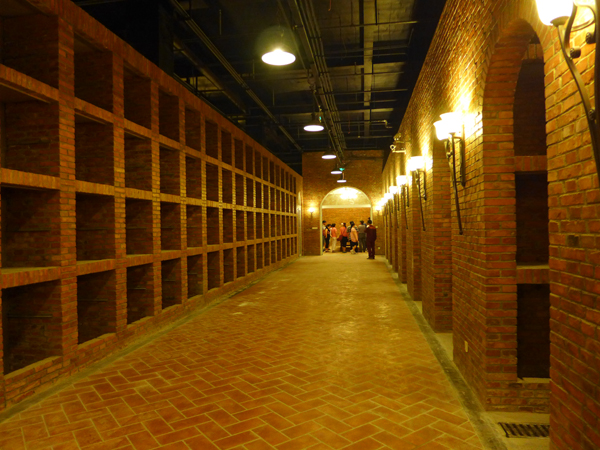 The rising trend for wine tourism
Wine tourism sounds like something for the New World, whereas in fact traditional regions such as Bordeaux are putting enormous efforts into it. By doing so, they expect to attract new consumers, so as to reverse the decline of wine consumption.
Many chateaux have refurnished their facilities, making everything as tourist-friendly as possible, while still maintaining a smooth production process.
The local authority is also spending a fortune building a wine culture centre, targeting tourists from all over the world.
China is still an up-and-coming wine producing and consuming country. Now a wine culture driven by tourism is starting to grow.
The wine trade association of Guangdong, the heaviest wine-consuming province in China, has been organising various wine trips in recent years.
Wine distributors, business owners in the restaurant industry and wine consumers are keen to join these trips, which take them to wine regions including Shandong, Hebei, Ningxia, as well as the mysterious Xinjiang for this year. It is reported that these activities have facilitated various cooperation between the local wineries and distributors.
Translated by Sylvia Wu / 吴嘉溦
All rights reserved by TI Media Ltd. No part of this publication may be reproduced, distributed or transmitted in any form or by any means without the prior written permission of Decanter.
Only Official Media Partners (see About us) of DecanterChina.com may republish part of the content from the site without prior permission under strict Terms & Conditions. Contact china@decanter.com to learn about how to become an Official Media Partner of DecanterChina.com.