Demei's View - Wine Communication from a Chinese Winemaker
Wine consumption in the Chinese wine scene is continually increasing.
Producers are certainly happy about it, especially when they compare it to the declining tendency in the European market.
We don't even need statistics; the dynamic market speaks for itself with countless tastings and promotional events happening everywhere in China. Meanwhile, more and more people are beginning to study the characteristics of Chinese wine consumers, and one of the most eye-catching topics is wines that suit the Chinese palate.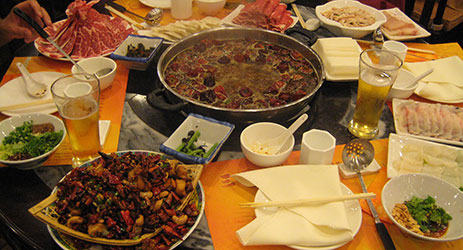 Many years ago, some so-called experts working on this topic claimed that Chinese people tend to like sweeter wines. So the off-dry, sweeter Rieslings and Gewürztraminers were always brought up when discussing Chinese food and wine matching, because they're not just sweet, but are also aromatic, and seem to pair well with the diverse flavours and seasonings in the Chinese cuisines. Later, ice wine started to be popular in China. Those experts were even more confident of their opinion.
Theoretically, this conclusion sounds correct. Sweet foods calm children, and bring a sense of satisfaction to hungry and impoverished people. China is not a very wealthy country yet, and it makes sense that its people like things that taste sweet.
Moreover, people who research the Chinese market also tend to find that Sichuan cuisine (spicy flavour) is the most popular in China. Dishes with chilli heat and the off-dry, sweeter wines are a reasonable combination, as the sweetness can mitigate jaded palate and revive its sensitivities, ready to enjoy the food again.
Thus, everyone is firmly convinced that Chinese people like off-dry, sweeter style of wines.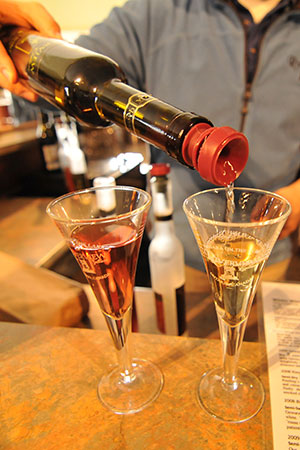 However, things are not going as well as we hoped. The sales performance of sweet wines in China, except for the ice wine, is barely satisfactory. Even the famous noble rot wines from Sauternes and the Tokaji wines are no exception. What is going wrong here?
All that research, reasoning and study was based on a premise wilfully added by the researchers: Chinese people must drink wine.
Do they really have to drink wine, though? In 2012, Chinese people drank off 49 million tons of beer, 11.5 million tons of Chinese spirits and 5 million tons of yellow rice wine. But for grape wine, the number was only 1.38 million tons.
In fact, to many Chinese alcohol consumers, wine is just an alternative to beer or Chinese spirits. They would only choose it when they have to have something alcoholic but don't want to drink beer or Chinese spirits. Do we seriously expect these consumers to give us constructive feedback on the taste of wine they like?
It is true that the Sichuan cuisine is the most widespread among the Eight Great Cuisines, and spicy food is good with sweeter wines. But there is a more important reality we should bear in mind. The reason Sichuan cuisine is popular is the cheap price and the strong flavour. Apparently, consumers in a Sichuan restaurant wouldn't think to order a glass of wine, let alone choose a specific flavour of wine.
Why do the outcomes of tasting surveys always conclude that Chinese consumers appreciate wines with higher sweetness? Most of the participants couldn't actually describe their preference in wines, but sweetness is a taste that they can accurately and confidently express. Their answers may be exactly the same: 'This wine is delicious – It is sweet.'
And why is ice wine so successful in the Chinese market if the conclusion of 'Chinese people like sweet wine' is a false conclusion?
Jancis Robinson described this phenomenon as follows. People are buying ice wine for its high price and delicate packing – ice wine is a perfect gift. Many ice wines are being passed around among different people. Even if they survive from being carelessly dropped and broken into pieces while passing around, few of them are really being enjoyed.
I'm not deliberately mystifying here. It's important to understand the Chinese philosophy, and the Chinese way of thinking and expression whilst trying to study the Chinese market and its consumers, because it will help you to sift the true from the false, and obtain the information you need indeed.
Translated by Nina Fan Feng / 冯帆
All rights reserved by TI Media Ltd. No part of this publication may be reproduced, distributed or transmitted in any form or by any means without the prior written permission of Decanter.
Only Official Media Partners (see About us) of DecanterChina.com may republish part of the content from the site without prior permission under strict Terms & Conditions. Contact china@decanter.com to learn about how to become an Official Media Partner of DecanterChina.com.