Wine marketers romanticise the idea that the liquid in your glass is made from lovingly tended grapes grown just outside the cellar door. Most producers don't want to burst your bubble, says Rob MacCulloch MW, but the truth is that much of the wine you drink is made from purchased grapes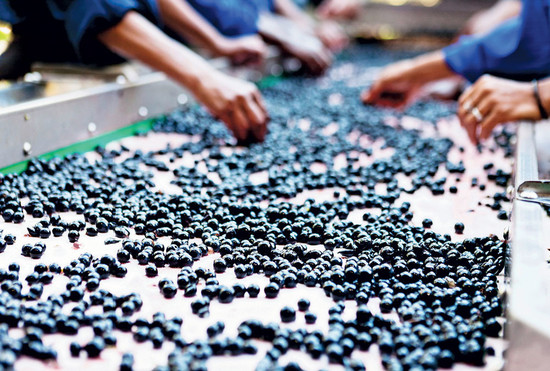 It's a question often directed at winemakers and merchants: 'Are the grapes estate-grown or are they bought?' Admitting that a wine is made from purchased grapes can produce almost a visible shudder in some tasters.
Perhaps this is simply a reminder that while we all enjoy wine, we enjoy in equal measure the romantic ideal of winemakers living in dappled sunlight, surrounded by lovingly tended vines. It's certainly rare to find a wine lover who professes to deep admiration of wines made from bought-in fruit. Yet the truth is that the wine you may be drinking with relish now – not to mention that occasional expensive, famous wine – could well have been made from grapes not grown by the producer.
Burgundy is responsible for our veneration of the grape-grower/winemaker and not the négociant. The tiny domaines in combination with the vinous treasures themselves, can reinforce the idea that a winemaker simply produces wine from grapes they grow nearby. This 'classic' vigneron model is a relatively recent phenomenon, however.
The region's hotch-potch of vineyard parcels have long necessitated that small-scale grape farmers sold their harvest to a local négociant, to avoid the expense of producing and maturing wine on top of their toil in the vineyards. The unfortunate truth for many Burgundy lovers is that the fame of vineyards mostly originates from wines made by négociants with purchased fruit: Joseph Drouhin's Montrachet, made entirely from grapes grown by the Marquis de Laguiche family, is a prime example among many. Burgundy's current model of small-scale vignerons only became truly viable after the region's stellar reputation sent prices rocketing.
Shattering illusions
So how are grapes bought, and should we dismiss wines made from purchased fruit in favour of estate-grown? Several producers were happy to discuss this issue with me; yet others asked not to be quoted, illustrating the awareness among winemakers of the negative connotations that purchased fruit carry for many drinkers. This is understandable: as most marketing encourages us to believe that wine is made from cosseted grapes grown next to the winery gates, winemakers are wary of shattering any illusions. If only the illusion was economically possible, or even true.
One perception held by many wine lovers is that wineries have little knowledge of the origins of their purchased fruit, bought through a necessarily speedy sale. In fact, the reverse is true: most wine producers who buy fruit depend on their long relationships with contract grape growers and deep knowledge of their grapes. Oliver Powrie, viticulturist at New Zealand's Villa Maria, was keen to stress that he now works with the second generation of some contract-grower families, those purchasing relationships having been established for more than 30 years.
While that may be unsurprising in such a large-scale winery, similarly lengthy relationships with grape growers are also the norm for smaller, premium wineries. At Napa Valley's Spottswoode Estate, where Sauvignon Blanc is purchased from six to seven growers to craft a deliciously moreish Bordeaux-style white, winemaker Aron Weinkauf said: 'We have been working with one grower for about 20 years and another for about 10.'
Margaret River's Moss Wood has bought a small amount of Cabernet Sauvignon from its ex-vineyard manager's small plot in Yallingup every year since 1997 for its Amy's red blend. It's a fine example of how grape purchasing between winemakers and contract growers really works: a close relationship established over many years produces the quality of fruit needed to make great wine.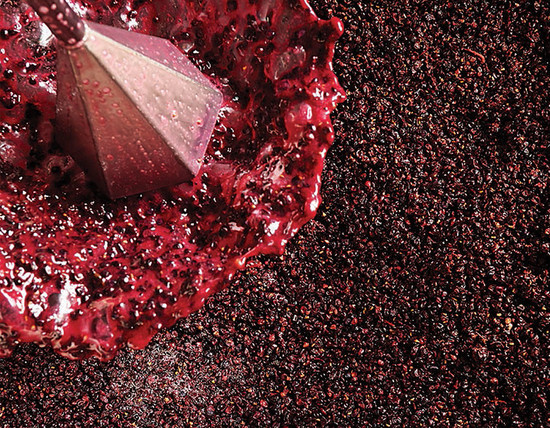 Special relationship
This was a point reiterated time and again by producers I spoke with: 'Buying fruit is only as good as the relationship'. So says Tegan Passalacqua, winemaker and viticulturist at Turley Vineyards, purchasers from some 60 or more different sites across California and one of the pioneers in preserving the state's heritage vineyards through long-term relationships with their owners. All too often, growers with parcels of vines that could potentially give fabulous fruit quality can be persuaded to change course away from higher yields and farming-by-the-numbers through simple, mutually beneficial relationships. Passalacqua cited an example with Sonoma's famous Bedrock Vineyard: 'We wanted to buy fruit [from them] but they weren't farming organically, so we offered them $300 more per ton to switch to organic farming'.
Mutual respect and trust between grower and winemaker is not limited to the New World either. In the Rhône, an area where buying fruit is as old as making wine, up-and coming winemaker Eric Texier is clear about his situation as a winemaker: 'I have absolutely no experience of growing Grenache in Châteauneuf-du-Pâpe. The growers know much more than me, so I see these relationships as cooperation, rather than a commercial contract.'
Developing relationships with vineyard owners clearly has benefits for winemakers. Yet how can winemakers establish control over such widespread vineyards they don't own?
Typically, wineries set certain checkable parameters. Mark Messenger, winemaker at Margaret River's Juniper Estate, explained a common fruit-buying model: 'We have minimum and maximum sugar levels and also stipulate maximum allowable levels of disease before downgrading fruit, plus we state a maximum allowable cropping level.' In other words, sugar, health and yield – three instantly known factors for both grower and winemaker that can be measured at harvest.
A less measured yet more holistic approach to buying grapes is apparent too, perhaps reflecting the trust that develops over time between winery and grape grower. Adi Badenhorst in South Africa explains: 'We are more interested in the vineyard than the fruit specifications. If the vines are on the right site, then we're happy. We don't worry too much about sugar, but look at the vintage conditions when deciding to pick.' This was echoed by Franck Massard in Priorat and Montsant, another avowed terroiriste winemaker, who said that the prices he pays for grapes 'are not set on sugar maturity, as I'm not interested in high alcohol, but on vineyard management and health of the grapes'.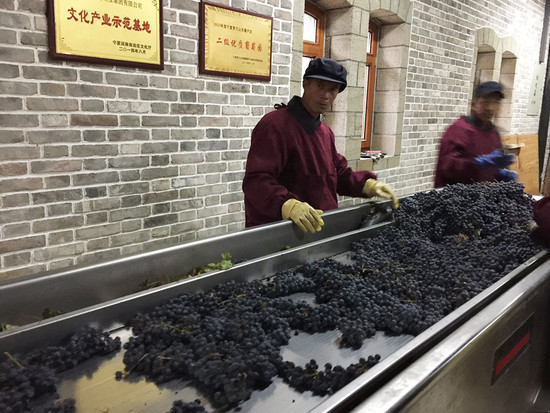 Quality standards
These sentiments are not dissimilar to those expressed by any quality domaine of international repute: simply put, that great vineyards, when well tended, will grow healthy, flavoursome grapes. Where there's a difference in philosophy, it's over the actual ownership of the vineyard, which many winemakers now regard as largely irrelevant in their quest for ever-greater grape quality.
While this may sound simplistic, it's important to note that all wineries implement quality standards that they are reluctant to relinquish for poorly grown fruit. Richard Bos, co-owner of the small Burgundy négociant JanotsBos, could not have been clearer regarding the standards he expects from the outset: 'If we have started working with a grower and were not entirely happy with the quality, we would reject the grapes, terminate the contract, and the wines would never be released under our label.'
When standing in a vineyard that truly defines gnarled, such as Amador County's century-old Rinaldi Vineyard (where the grapes are sold to next door neighbour Bill Easton, winemaker/owner of Domaine de la Terre Rouge), the desire that winemakers have to make wine every year from wonderful grapes grown on a unique patch of land becomes starkly apparent.
This means that even a winery's top cuvée may well derive from purchased fruit, with many wineries espousing a simple pragmatism as to where commercially bought grapes are used. Andrew Kay at McLaren Vale's Wirra Wirra was forthright: 'We do not distinguish between our own blocks and those of contract growers in terms of where the fruit will go. If we are able to source fruit from one of the finest old Shiraz blocks in the district, then why wouldn't we use that fruit in our flagship RSW Shiraz?'
On the other side of the Shiraz world, Texier in the Rhône echoed that realistic approach, noting 'my most expensive wines (Côte-Rôtie and Châteauneuf) are made 100% from bought grapes'. In some cases, looking outside the winery estate boundaries is a necessity to source the best grapes. When discussing his time as winemaker at Mulderbosch in South Africa, Richard Kershaw MW said that 'we found fruit parcels that were way better than what we had on the estate. Often the fruit you grow on the estate isn't any good, but the guy who lives on the mountain and has a patch of vines is a crackerjack farmer'.
Home sweet home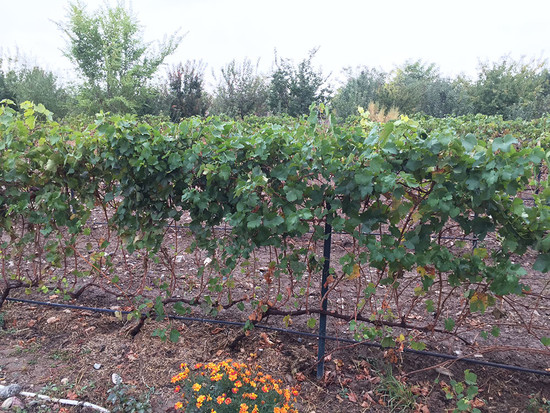 Yet that's not to downplay the iconic reputation that wineries' own vineyards can acquire. Moss Wood's Keith Mugford wrote an absorbing email to me explaining why the winery's own estate vineyard remained his benchmark, and that 'Moss Wood Cabernet Sauvignon only comes from the Moss Wood vineyard. It has not, and will not ever have, any other material in it. This is a very special location, delivering unrivalled fruit quality, which is a product of that location. The wine simply wouldn't be the same if blended with other fruit. Or as good.'
Even where wineries' own vineyards are yet to acquire such lustre as exceptional vineyard sites such as Moss Wood's, the importance of winery estates (and the subsequent downplaying of commercially bought fruit) often forms an understandable part of how a winery's image is projected. Alastair Rimmer, winemaker at Kleine Zalze in South Africa, sounded uncannily like Mugford in saying that 'our top-tier wines have been and will always be based around estate-grown or our owngrown fruit'.
Even so, when researching this article, there was complete agreement from some 20 winemakers around the world that, in Weinkauf of Spottswoode's words, 'quality is not just unique to estate'. Without decrying the salutary fact that 'estate-farmed fruit allows you to have complete control, the ultimate fingerprint on style, quality, and beliefs in farming' as Weinkauf says, it's clear that all manner of wineries around the world not only source great quality fruit from commercial grape farmers, but depend on them for very large portions of their production.
Agriculture around the world is now a more uncertain and less profitable occupation. What would be a travesty is if the basic raw material for wine – grapes – is reduced to a permanent depressed state. 'Buying fruit was the only model for me to develop my activity with no huge bank loan,' said Massard in Priorat. 'It gave me a flexibility of supply, the possibility to learn about the region, and find better fruit.'
As wine drinkers, we should celebrate that many wines we drink use grapes grown by farmers who care for their land intimately and grow wonderful grapes. Consequently, we should also be prepared to pay a fair price for those grapes and wine, as we do for other handcrafted products.
Rob MacCulloch MW is a former wine merchant who is retraining for a career in viticulture and oenology
Translated by Liu Xiang / 留香
All rights reserved by Future plc. No part of this publication may be reproduced, distributed or transmitted in any form or by any means without the prior written permission of Decanter.
Only Official Media Partners (see About us) of DecanterChina.com may republish part of the content from the site without prior permission under strict Terms & Conditions. Contact china@decanter.com to learn about how to become an Official Media Partner of DecanterChina.com.