Italy and France are the top two biggest wine producing countries in the world. Despite being a close neighbour to France, Italy has its own grape varieties and winemaking styles, and is especially known for highly acidic, food-friendly wines.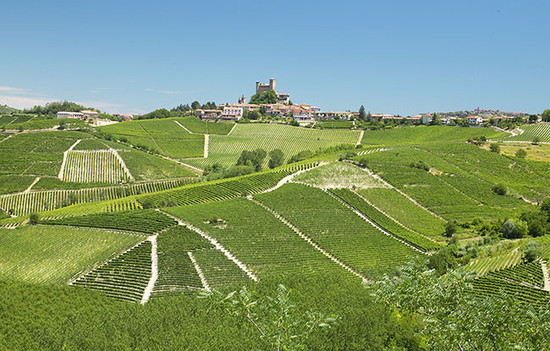 The Apennines, which form the backbone of the boot-shaped Italian Peninsula, is one of the most important geographical features in this country. Unlike in other long and narrow countries such as Chile, it is the altitude, rather than latitude, that is responsible for the climatic and geographic variation of the vineyards in Italy. Generally speaking, higher quality wines can always be found in areas of higher altitudes, especially the hillsides. Some of the most prestigious wine regions in Italy include: Piedmont in the North-west, Friuli and Veneto in the North East, Tuscany in the centre, and Sicily, Italy's largest island.
The climate in the far north of Italy is somewhat continental, while central and southern Italy is primarily Mediterranean, with dry, hot summers and snowy winters. Thanks to the influence from the Mediterranean sea and the Alps, grapes, especially red, ripen very slowly and are not usually ready to be picked until October.
While the "international varieties" such as Cabernet Sauvignon are gaining momentum in wine producing countries all over the world, the predominant wine grapes in Italy are still native varieties. Sangiovese is the dominant red variety in Italy along with Nebbiolo, Barbera and Aglianico. White grapes vary largely in different regions – important varieties include Tocai Friulano in North East Italy, Trebbiano in central Italy and the Sicilican Catarratto.