Italy is one of the biggest wine producing countries in the world, and wines from Italy usually take a considerable share in mature wine markets including the US, UK and Germany.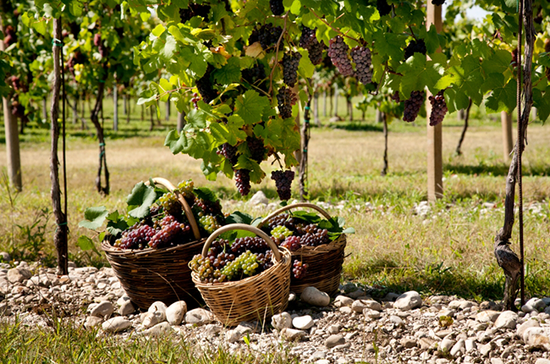 However, customs figures show that in 2015 Italy only ranks 5th as the source country of imported wines in China with 29 million litres worth 100 million USD - far behind France and Australia.
Jack Ma, of the Alibaba group, visited Vinitaly in April 2016 and promised to help promoting Italian wines at the group's inaugural September 9th online wine festival.
Though the wine festival didn't generate Alibaba's expected level of sales, trade observers said it has attracted increased interest to Italian wines in the market.
The aftereffect of '9.9 wine festival'
'9.9 helped raising Chinese netizens' attention on Italian wine, even if the effect on sales will be seen in the future,' said Pizzoli Marco, general manager of GIV Shanghai.
The reason behind the limited impact was possibly due to 'last-minute preparation', said Zhuang Wuying, CEO of Vinotache, a Beijing-based importer.
'Creating a professional and impactful online wine sales campaign turned out to be far more complicated than communicating the concept of "Singles' Day" shopping festival,' said the CEO, who handles wines from four Italian wineries including Massolino.
Chen Xi, representative of Avignonesi in Asia agreed, adding that 'for smaller boutique wineries like us, we can do comparatively little with the existing Alibaba (online) sales channels.'
Importers and trade bodies are feeling positive about the event's long-term effect on the image of Italian wine culture and lifestyle in China.
'It was the first time ever in our industry that a single company invested so enormously to promote wine in China,' said a spokesperson of ASC Fine Wines. 'Its intensive media campaign has substantially promoted wine culture to Chinese consumers.'
'Will Chinese consumers decide to buy only because they see Italian wines in their supermarket? I don't think so,' said Sergio Bertasi, chair of China-Italy Chamber of Commerce, adding that to communicate Italian lifestyle to Chinese consumers is a 'gradual process'.
'Alibaba opened a door for Italian wines in China. But to actually make the sales and communicate the culture, we need to work hard ourselves,' agreed Pizzoli Marco.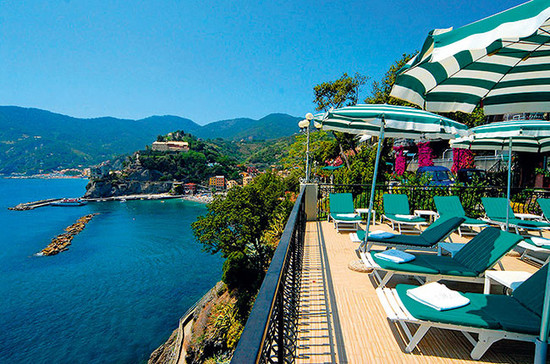 The inherent challenges
'Italian wines have been treated as "complements" for French wines in China,' said Zhuang Wuying of Vinotache, 'which is clearly not in line with the status of Italian wines in the international market.'
'Italian wines account for 18% of our wine list, which is only next to France,' said Li Meiyu, Wine Director of Park Hyatt Beijing.
'There aren't that many consumers who would intentionally order Italian wines from us though; most of them are either Italian, or (Chinese) clients who are well-educated about wine.'
The reason behind this, according to Li Meiyu, is partially because the diverse quality level of Italian wines available; also 'consumers have limited channels to learn about Italian wines. Plus, the majority of them can't read the Italian on wine labels.'
Besides the language and cultural barriers, 'Italian wines haven't established a unified identity in the Chinese market yet,' said Liu Qiang, managing director of specialised Italian wine importer SinoDrink.
China is yet to see a dominant Italian wine brand, he said.
Meanwhile, with the current scale and volume of imports, there's still a long way to go for imported Italian wines to become widely available in the Chinese market.
With the numerous vitis vinifera indigenous varieties and confusing wine laws and regulations, 'Italian wine is hard for consumers to understand', said a spokesperson of ASC Fine Wines.
'However, when consumers get more and more mature, the diversity and complication of Italian wines will become its big selling point,' said the spokesperson.
The advantages of Italian wines in China
'Most Chinese consumers have a good impression on Italian lifestyle, and many of them are keen about luxury products from Italy, which is an advantage for Italian wines,' said Liu Qiang of SinoDrink.
'China is still a chaotic new market, where big brands from the New World and international varieties can easily make an impression,' said Zhuang Wuying of Vinotache.
However, when more and more consumers start to drink wines, experienced drinkers will gradually 'upgrade their appetite' to lesser-known, minor choices, such as Italian wines, the CEO said.
'Many of Italy's wine regions are familiar names to Chinese consumers, such as Sicily, Campania and Naples,' said Zhuang, adding that Italian producers can fully utilise the cultural awareness to promote wines.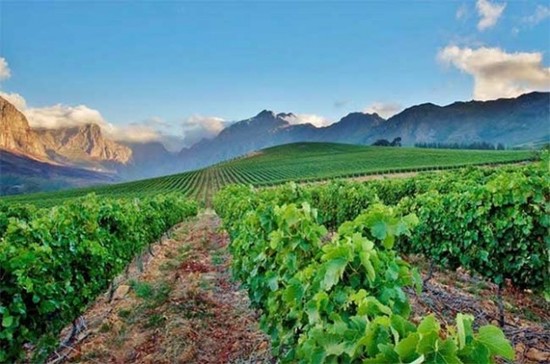 'We can foresee the possible trend of Chinese market from what happened in Japan,' said Li Meiyu of Beijing Park Hyatt. 'Consumers inevitably started from Bordeaux first, with the need for Italian wines coming later.'
However, professionals need to 'lead the way' and provide quality choices, said the sommelier.
Pizzoli Marco of GIV Shanghai was also 'confident' about the future of Italian wines in China, 'given increased investment in promotion.'
Like in many mature market in the world, 'we have started to see good followings of Italian wines in Shanghai,' said Chen Xi of Avignonsesi, adding that the Chinese market need 'patience and careful cultivation'.
'We would like to see constant, continuous and strategically consistent promotion efforts made from all levels—including country, region and trade bodies,' said Zhuang Wuying of Vinotache.
'With some time, Italian wines will eventually find its unique way in the Chinese market.'
In the short-term, a spokesperson for Chianti Classico told DecanterChina.com that producers would 'certainly try to take advantage' of the year of rooster in the Chinese calendar. Several educational seminars are planned over the next 12 months, she said. Chianti Classico has a black rooster as its emblem.
Translated by Sylvia Wu / 吴嘉溦
All rights reserved by Future plc. No part of this publication may be reproduced, distributed or transmitted in any form or by any means without the prior written permission of Decanter.
Only Official Media Partners (see About us) of DecanterChina.com may republish part of the content from the site without prior permission under strict Terms & Conditions. Contact china@decanter.com to learn about how to become an Official Media Partner of DecanterChina.com.