How should we look at the results of the inaugural Tmall wine and spirits festival? Why were consumers heading to the site, but not buying as much as expected? Hear Terry Xu's opinion on the widely reported Alibaba campaign.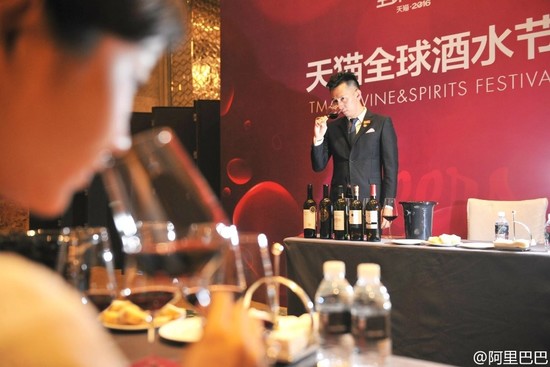 Alibaba's decision to host a wine and spirits shopping festival caused an earthquake in the wine world and beyond.
Perhaps because everyone has been holding expectations of China too high for too long, or the belief in the Alibaba miracle is already too deeply rooted—wineries, merchants, official wine bodies and institutions from around the world all began to stock up for the event.
Then when the day of the Tmall 9.9 wine and spirits festival arrived - everybody started to complain about it. When the event finished the whole world seemed to have an opinion on the matter.
You might have read my (rather widely spread) article about spotting fake wines on Tmall, if you have then you know there were some unsettled scores between me and Tmall. However, this time I willingly took part in the wine festival through various activities.
Many people came to ask for my opinion on the results of the 9.9 festival. I don't think I'm capable of giving a well-informed conclusion yet, but I'd like to invite you to consider three things about it.
Related article:
Alibaba: No sales figures from China wine festival
The promotional efforts
First thing to consider: has Tmall tried its best to promote the 9.9 festival?
If you use the internet regularly, you would know that they have. During the 9-day shopping festival, the advertisements for the 9.9 festival were visible everywhere you can think of: from elevators in my building to villages near the Himalayas, from social platforms Weibo and Douban.com to the two online 'workhorses' of Alibaba—the Tmall app and the Taobao app.
This has possibly been the single biggest advertisement spending on wines and spirits ever—and I'm not exaggerating.
Tmall has even managed to invite celebrities including Huang Xiaoming, Wu Xiubo, Yao Ming and Liu Yan to show up on the online shop's live channel. Unlike most online streaming shows, these shows didn't involve much audience interactions. Still, they have attracted great attention from the general public.
Related article:
Terry Xu: Live-streaming wine shows: A new way to reach Chinese consumers?
I think it is fair to say that for a shopping festival that can only generate a fractional amount of revenue, Alibaba has unleashed some serious power in its promotional efforts.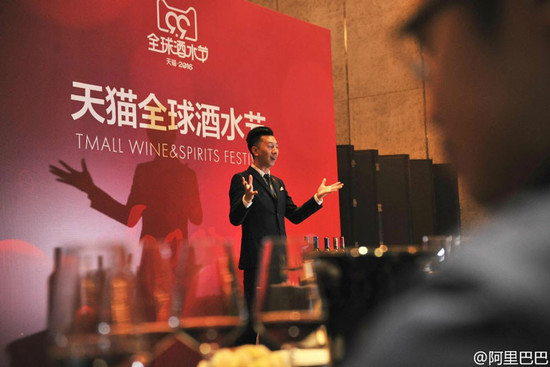 Consumer traffic vs actual sales
The enormous promotion budget, naturally, brought a considerable amount of traffic. Here comes the second question: why were consumers heading to the site, but not buying as much as expected?
I think the problem lies in the nature of wines. As I mentioned in the previous column, buying wine is not like buying clothes. For clothes, you can choose to wear them this year or the next; you can buy it in summer but wear it in winter, or vise versa.
Wine is usually consumed under specific circumstances. If consumers don't have the need or occasion to drink wine, it is very difficult to convince them to buy. It's the same as trying to sell rice and soy sauce to an office worker who doesn't cook at all—even if you offer an enormous discount.
Another problem is the fact that there isn't a concrete scale of wine prices in China. No matter how big your discount is, Chinese consumers still don't know for sure if they've really got a bargain or not.
To give a simple example, we know £1.70 is the standard price for a bottle of coke. So it follows that £1 is a good price, and £3 is too expensive. But how about a wine sold at 50RMB (£5)? Is it cheap? Is 500RMB (£50) too expensive for a bottle of wine?
If most consumers have no knowledge about wine price, or if they are first time buyers, they can't judge whether it's worth it or not—unless it's ridiculously low, for instance just 10RMB (£1).
If you want to sell expensive, high-end wines, you need to provide more assurance and prepare more sales content to convince your consumers. If you need a different story to sell every single wine, how can you cope when you have 100,000 wines to sell?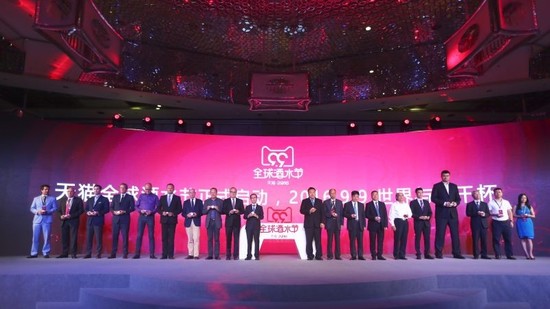 The Tmall model
Finally, let's think about the way Tmall works.
The online shop is in fact rather similar to a big shopping mall near your house. It has different shops that sell different products: clothes, cars, wines, snacks, and so on. For every festival, the mall would organise a sales campaign. It would give out flyers and discount coupons, or even build a stage and put on shows to attract customers.
Is it fair, then, to ask the shopping mall to shoulder the mission of promoting wine culture in China?
We wine professionals are fully equipped with wine knowledge and the passion to sell, yet we struggle to spread the culture of wine drinking among the general public of China. Was it fair for us to depend on the owner of the shopping mall to make miracles happen?
A courageous mistake
No matter what, I would say the 9.9 wine and spirits festival has been a courageous mistake, and Tmall took the hit for the wine trade. I only hope that Tmall doesn't withdraw because of the losses it has suffered.
Other than Alibaba, I simply can't think of another company who has the potential to utilise their tremendous amount of user data to increase wine sales by accurately targeting the right consumers.
We all say that you need passion to work in the wine trade. I'd like to believe that Jack Ma and his company Tmall took the risk because they were passionate about wine. Otherwise, they really didn't need to take the plunge.
For that, I would like to give a thumbs-up to Tmall.
For everyone who's reading this, I hope that we can all give a bit more time and patience to Tmall, the Chinese market, Chinese consumers and our wine professionals.
Translated by Sylvia Wu / 吴嘉溦
All rights reserved by Future plc. No part of this publication may be reproduced, distributed or transmitted in any form or by any means without the prior written permission of Decanter.
Only Official Media Partners (see About us) of DecanterChina.com may republish part of the content from the site without prior permission under strict Terms & Conditions. Contact china@decanter.com to learn about how to become an Official Media Partner of DecanterChina.com.