What will Chinese consumers drink this Chinese New Year? Which wines have sold better than others? Terry Xu speaks about the biggest wine sales period in China.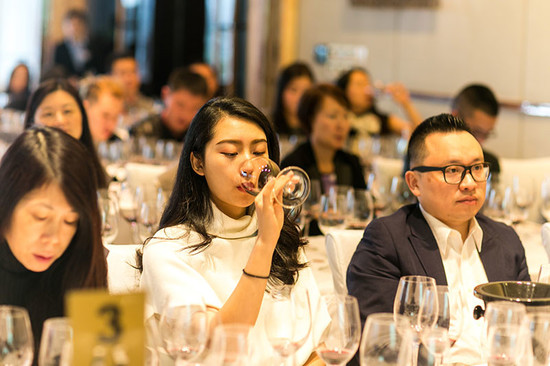 What will Chinese consumers drink this Chinese New Year? Which wines have sold better than others? Terry Xu speaks about the biggest wine sales period in China.
As we count down to the Year of Rooster, you might have seen an internet quip on Chinese social media that vividly depicts the upcoming major event of the year:
In a month's time, China will fall into the situation 'vicious' Western media and pessimistic economists have predicted: The factories will stop producing goods, shops will close their doors, government will cease functioning, stocks market will stop trading, rich people will take their families abroad, while local people will rush to exchange their money for food, many families will put up signs by their doors to appeal their demands, and the streets will be filled with smoke and dust after explosions. Everyone will have nothing better to do than drinking heavily and play poker; children will go out in groups begging for money.
And Chinese economists will call this 'crisis' Chinese New Year.
I laugh every time when I see this joke. When I saw it again this year, I realised that the Chinese New Year, aka the Spring Festival, is around the corner again.
My WeChat timeline, meanwhile, is spammed by wine discounts and friendly reminders pushing people to place orders, stressing that people should buy before China's powerful nation-wide express delivery service take its Spring Festival break.
And it occurred to me: We have roughly 1.5bn people waiting desperately to be fed with decent food and drinks in the upcoming holiday week.
Indeed, almost every adult I know in China can drink a little bit of alcohol. And now we have seven days, during which alcoholic drinks become an absolute necessity on every family's dinner table.
'You can choose not to drink,' as Chinese people commonly say, 'but you can't not have any alcohol drinks on your dinner table.'
Meanwhile, Spring Festival is also deemed as the perfect timing to give gifts to those you'd like to express gratitude to.
These festive customs mean that Chinese New Year accounts for more than 30% or more of the annual wine sales in China.
However, China's general economic development is slowing down, and too many have joined the wine trade unprepared. As a result, the 2017 Spring Festival wine market, like the Chinese movie market, was widely applauded but has generated far fewer sales than expected.
While most remain worried about their sales figures for various reasons, those who did better share something in common.
Also read:
18 wines for the Year of the Rooster - Chinese New Year wine recommendations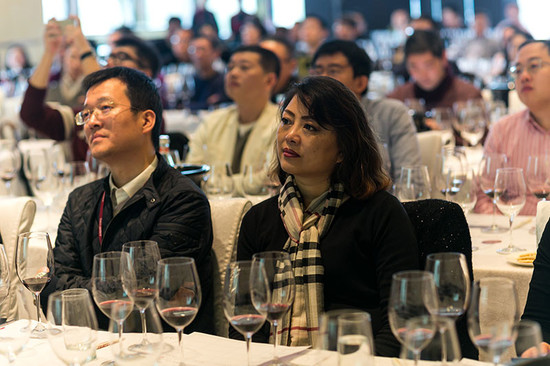 1. The popular brands
It's hardly news that well-known brands usually sell well in China, but this is especially true during this Chinese New Year.
Many distributors selling cheap wines are failing; however, those who own a nationally or regionally popular brand are doing well.
From the imported sweet sparkling wine Dile Moscato (Chinese name 'hand of angel', popular in online shops for its unique bottle shape) to the Chinese domestic brand Feng Sao from Ningxia— how these brands became popular isn't the question.
As long as these brands have created some following in a certain distribution channel, circle or area during this year, their distributors will find their efforts re-paid this Chinese New Year.
Consumers are increasingly paying for brands that they personally like, even though these brands are less powerful than, say, Lafite and Penfolds.
2. Low-budget but high-quality
It's natural for consumers to seek out better-quality wines, but they don't necessarily want to pay more. Like I mentioned in the previous column, because consumers don't know whether they like the wine or not before they pay for it, they want to reduce the cost of making a mistake.
For that reason, low-price but good-quality wines, including smaller formats of Bordeaux Cru Classés, or the cheapest 5th Growths, have sold better this Spring Festival.
I'm also pleasantly surprised to find out that consumers tend to buy their choice of expensive wines repeatedly, both for domestic-made and imported wines. The reason is again about avoiding a potential expensive mistake in trying a new wine of the same price level.
3. No-discount wines
It's not that Chinese consumers no longer like discounts. It's more that the effect of discounts is fading.
Many quality distributors are going back to investing in the better quality products, and re-thinking what values consumers are paying for. They look for products that are more suitable for Chinese consumers, and display these brands in real-life settings, and support them with beautiful graphics and touching taglines.
Chinese consumers have the money and they are happy to spend it, but their expectations are changing. They are waiting to be convinced by things beyond discounts.
4. Domestic wines for a new generation consumers
For the new generation of Chinese consumers, the 'perception gap' between imported and domestic wines is closing.
Chinese consumers who were born in or before the 1980s tend to be more suspicious towards domestic products in general, because they have witnessed a trying period for China, and some might have had a bad experience with poor quality Chinese wines.
Those born in the 1990s, however, are more used to a much stronger China. They have a more positive impression of domestically-made products. Therefore, they are usually more accepting of the new made-in-China products.
For these younger consumers, whether a wine is imported or domestically-made seems to be less important, giving Chinese wines a better chance to shine.
Finally, if you're a wine merchant in China, do make sure you save a good bottle for yourself while trying to meet the changing appetite of the 1.5bn consumers - no matter if you are having a good or a bad year.
A good wine has a higher worth when enjoyed by those that understand its beauty.
(Editing by Chris Mercer)
Translated by Sylvia Wu / 吴嘉溦
All rights reserved by Future plc. No part of this publication may be reproduced, distributed or transmitted in any form or by any means without the prior written permission of Decanter.
Only Official Media Partners (see About us) of DecanterChina.com may republish part of the content from the site without prior permission under strict Terms & Conditions. Contact china@decanter.com to learn about how to become an Official Media Partner of DecanterChina.com.