China is again Bordeaux's top export market, show the latest customs figures. But how has this happened? Terry Xu analyses the revival of a classic region in the Chinese market.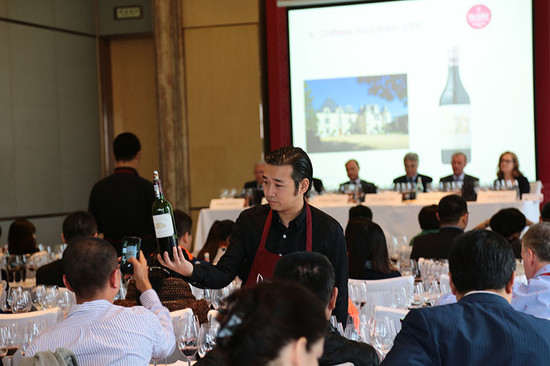 I know—some wine lovers in China may frown upon this title, especially if they already knew that I have been a passionate supporter of Bordeaux.
'Bordeaux is boring now,' they would argue. 'One of Bordeaux's biggest supporters, Robert Parker, is stepping back. Only old-fashioned people drink Bordeaux. Plus, the most expensive wines are not even from there.'
The figures
But the truth is, Bordeaux exported 68m bottles of wines to Mainland China in 2015, fetching 2bn RMB (200m GBP). That's a 31% increase in volume and 25% increase in value compared to the year before.
The number above doesn't even include the 11m bottles shipped to Hong Kong in the same year, with a total value of another 2bn RMB.
I think it's safe to say that a significant part of those top clarets from the 11m bottles gradually will, if not already, flow to the Mainland.
China is back to the position of Bordeaux's number one export market. The 2016 customs figures so far show that imported Bordeaux wine imports have increased by 22% in volume and 26% in value year-on-year.
What has brought Bordeaux back to the game, after three gloomy years of uncertainties? This is a question worth some serious thinking and analysis—especially for those who think Bordeaux is no longer in fashion.
Marketing in China
The persistent investment of the Bordeaux regional body, CIVB, in the Chinese market seems to be the top reason for me.
Many wine producing countries or regions tend to adjust their marketing spending according to the export figures. The more they sell in the country, the more they invest, and vise versa.
This sounds logical financially, but not exactly so for developing a new market, because investment in such markets may need longer to show the effect.
It is especially true for promoting wines in China—a vast country with extremely complicated sales and communication channels. A brilliant marketing strategy that worked in three months in another country may possibly need a whole year or longer to show any effect in China.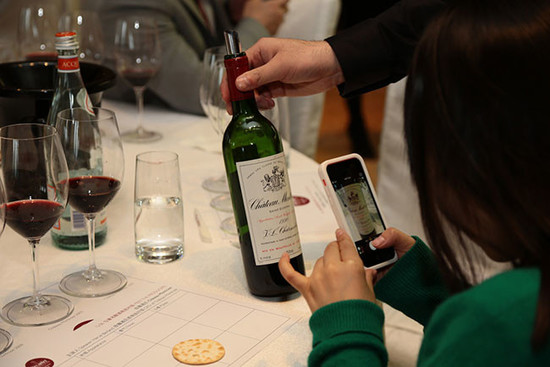 Bordeaux adapts to social media
Bordeaux, however, insisted on the same, if not higher, level of investment in China.
They courageously tried new ways of marketing: Bordeaux is the first (and possibly the only so far) wine region to advertise via WeChat and Baidu.
Plus, the CIVB website remains arguably the most functional and easy-to-use among all the key wine regions and countries in the world.
The regional body is also pushing its offline presence: It's hosting more activities in more cities, involving more educators, and providing more training to a much younger audience.
I noticed that first-hand—only two days ago in Sanya, Hainan, I spoke to 30 young people, most of whom 10 years younger than me, about Bordeaux wines for a whole day. Bordeaux has most certainly started to nurture its next-generation follower.
The top-runners
The top names of Bordeaux are also behind the re-advent of the region. Led by Lafite-Rothschild, the top 1855 grand crus are still the vanguards of Bordeaux in China.
They are doing so well that the top players simply have no problem in sales—maybe their competitors have made it too easy for them—the only issue is how much they want to sell their wines for.
The top producers tend to have a strong sense of local market. They were quick to work with the booming online shops to secure sales while cautiously maintaining a good reputation.
Domaines Barons de Rothschild (Lafite) has set a great example: On Alibaba's Tmall.com, every day 3,000 consumers would search for the term 'Lafite'—a number bigger than many wine producing countries.
Besides the already-renowned brands, many new players are being discovered by Chinese consumers through various means.
Château Le Puy made its fame in China through the popular wine Manga series Drops of God.
The opportunistic Jean-luc Thunevin was the first to sign up for a crowdfunding event with Tmall.
Promoted heavily by Alibaba, the actress Zhao Wei's St-Emilion Château Monlot became many people's first bottle of wine in life. All of these have contributed to Bordeaux's return.
More generally, Cru Bourgeois wines, which sell for middle-tier prices, also told Decanter this month that many estates were again seeing growth in China.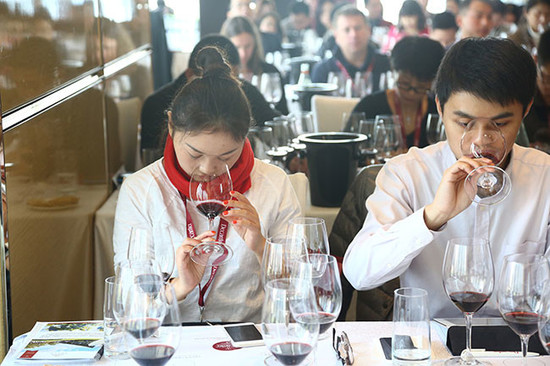 Bordeaux as the 'golden mean'
This is something that Chinese philosopher Confucius might have understood as part of his 'Doctrine of the Mean'.
The third reason then, in my opinion, lies in consumer needs. One of them once told me that when he is taking part in a gathering, he would always end up picking a Bordeaux from a cabinet of various wines. Why? 'Because it's safe,' he said.
Indeed—at least in China, these gatherings are not only about the drinking. If you're out with someone who doesn't know much about wine, you'll need something famous. If you're meeting wine enthusiasts, you'll need something that's not embarrassing for you to show, and you can say something about it. To cover both ends, Bordeaux seems to be almost the only choice.
It's just like you may enjoy many romances, but you would prefer marrying a simple and reliable partner in the end—Bordeaux as the 'golden mean' is widely liked on Chinese dinner tables.
As Confucius one said, the 'golden mean' lies in the ability to insist on your target, to maintain your dignity, to keep on supervising, enriching and improving yourself, no matter what is happening in the outside world.
And that's the story about the return of Bordeaux: When the right time comes, you can wait feeling assured that you will see the dawn of a new beginning.
(Editing by Chris Mercer)
Translated by Sylvia Wu / 吴嘉溦
All rights reserved by Future plc. No part of this publication may be reproduced, distributed or transmitted in any form or by any means without the prior written permission of Decanter.
Only Official Media Partners (see About us) of DecanterChina.com may republish part of the content from the site without prior permission under strict Terms & Conditions. Contact china@decanter.com to learn about how to become an Official Media Partner of DecanterChina.com.