Recently the first thing you say when meeting a wine trade colleague would be 'are you going to Tang Jiu Hui?' Indeed, the most important wine exhibition in China this year, 'Tang Jiu Hui' or the Chengdu Food and Drinks Fair, is only two weeks away.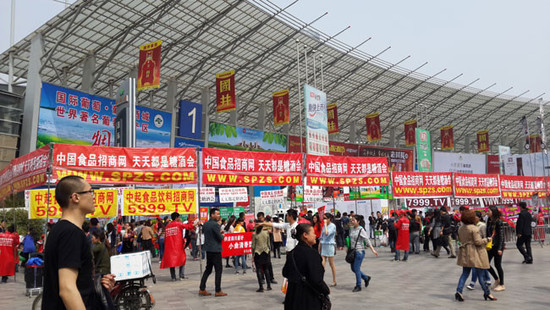 When the spring is here and all flowers bloom, it seems only appropriate for the entire Chinese wine trade to have a happy get-together in Chengdu.
Tang Jiu Hui used to be centred on Chinese Baijiu (white spirit). In recent years, it has largely shifted its resources to wines, especially imported wines.
There is little doubt that Tang Jiu Hui serves much less as a place for actual trading nowadays, although the exhibit area and numbers of stands (for imported wines) are growing rapidly.
As the Chinese wine market becomes more and more mature, with the help of the Internet, it becomes unnecessary for the trade to complete purchase and sales at the crowded, somewhat chaotic fair itself.
For the wine buyers especially, it takes much less time for them to find the right supplier now. All you'll need to do is to give your friends in WeChat groups a shout, or post what you need on your timeline. At least that's the case in the few WeChat groups I'm in—it's literally a matter of minutes for the buyer and seller to reach each other, and start trading.
However, that doesn't stop Tang Jiu Hui from getting more and more popular. Around the time of the fair, it's almost impossible to secure a hotel room in Chengdu, let alone get a discounted flight ticket there.
There are, in my opinion, two reasons behind the increased popularity. First is the social aspect of wine drinking and trading, which I talked about in the previous column. This is the once-in-a-year chance to social with the rest of the wine trade, and gossip about each other's business.
Which company has built the biggest booth this year? Which company didn't come? Which wine expert hosted a masterclass, whereas another didn't even show up? Which was the most luxurious branding event? Which brand didn't invite any high-profile guests for dinner this year? These will be the centre of the conversation during the last week of March. If you are not there, you not only miss the chance to socialise, but you also lose control of these conversations.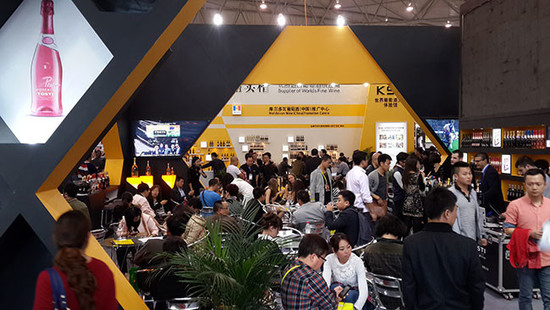 The second reason is that Tang Jiu Hui is increasingly turning into to a massive MBA lecture. All trade bodies, media, online sales platforms and importers want to use this opportunity to conduct an intensive 'brainwash' to their target audience (mainly distributors).
Tang Jiu Hui has changed from an occasion for countless business meals and actual trading meet-ups, to an expo of awards (every time you will see a bunch of 'Best Importer', 'Best Brand' and 'Best Cabernet Sauvignon' awards being given out).
Since last year, the fair has changed to a stage for marketing experts to preach their believed business models. The problem is, most of them have never sold wines before. Their experience is largely based on selling Chinese white spirit, thus can't really be 'grafted' to the wine trade. Even if you attend every seminar, you may struggle to extract anything practical out of them.
This year, it seems the trend of Tang Jiu Hui is changing again. I am about to attend three events in Chengdu (one is hosted by Aroma Republic, for the other two I'm attending as a guest of my partner). All three events will be focused on 'consolidation within the trade'.
The price war is getting fiercer day by day, the market is getting more and more fragmented, and consumer loyalty is dropping. Under such circumstances, everybody is forced to seek out cooperation.
The wine media expects to build partnerships to attract readership; distributors from the same city want to work together to complement for each other's portfolio; even buyers and suppliers endeavor to share the risk and profits together.
Consolidation and cooperation, therefore, seem to be the focus of this year's Tang Jiu Hui. Whoever can find the most powerful personnel and resources in the business, or create a platform for importers and distributors to share their resources and business models, is bound to attract the most attention this time.
To sum up, if you are going to this year's fair, my advice would be to attend one or two of these 'trade consolidation' gatherings—I'm sure you will gain so much more than standing by your booth for a whole day.
Translated by Sylvia Wu / 吴嘉溦
All rights reserved by Future plc. No part of this publication may be reproduced, distributed or transmitted in any form or by any means without the prior written permission of Decanter.
Only Official Media Partners (see About us) of DecanterChina.com may republish part of the content from the site without prior permission under strict Terms & Conditions. Contact china@decanter.com to learn about how to become an Official Media Partner of DecanterChina.com.