DecanterChina.com spoke exclusively to wine producers and distributors in China to discover consumers and producers' preferred type of closure nowadays.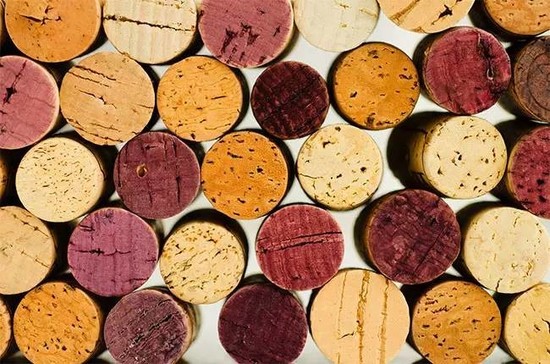 It may surprise you, but few factions of the wine world fight such fierce battles as the closure companies supplying corks, screwcaps and synthetic stoppers.
Chinese customs announced at the beginning of 2017 that import taxes on natural corks and agglomerated corks coming into China were to be reduced from 8% and 8.4% to both 4%.
The customs authority of Shandong province, one of the biggest wine producing regions in China, was behind the move, officials said.
But how do different parts of the Chinese wine trade feel about closures?
Imported wines
There is strong support for natural corks in China, just as there is in more developed wine markets, according to Carlos de Jesus, operational director of InterCork, the marketing arm of the Portuguese Cork Association, which has strong links to the world's largest natural cork producer – Portugal-based Amorim.
'In the 21st century, for every ten bottles of wine produced in the world, seven of them are under a natural cork,' he said.
Rivals in screwcaps and synthetic corks highlight that this picture can change depending on the country and the price category; for example, New World countries Australia and New Zealand are much more likely to bottle wines under screwcap.
Among imported wines available in China, Old World and premium wines sold at above 1000 RMB are likely to be sealed under natural corks, said Yang Zuyan, fine wine and projects manager of Pudao Wines.
Screwcaps are usually associated with dry white wines from the New World, while colmated corks are more commonly used on entry level Spanish and French wines, said Ma Tao, business manager of Wajiu.com, a business-to-Business online wine shop.
Even for wine countries that widely use screwcaps, producers tend to change their closure according to the preference of Chinese mass market.
'Take Penfolds as an example,' said Guo Yang, Penfolds' brand ambassador of North Asia.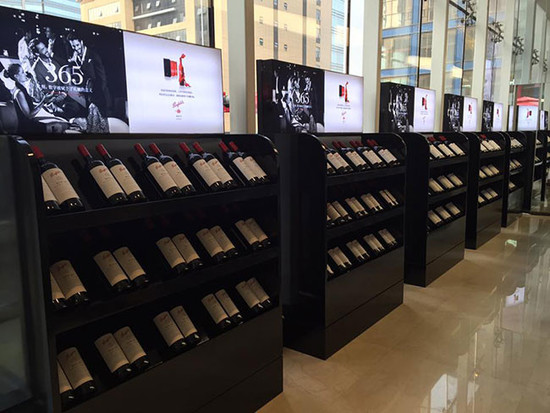 'All imported wines from Penfolds to China use natural corks, but in Australia, screwcaps are dominant and used for top-tier wines.'
He pointed out that most Chinese consumers haven't accepted screwcaps as an appropriate wine stopper.
But, he added, 'With more and more consumers learning about wine, I believe we can increase the usage of screwcaps step by step.'
A cultural habit
Wang Xiaoshan, marketing director of China-based importer Joyvio (Beijing) Wine Co Ltd, said, 'For our middle to high-end products, or wines designed to offer a fine wine experience.
'We prefer natural corks. We would choose screwcaps for easy-drinking, mass market wines carrying a cheerful, fashionable design.'
Hu Yu, vice general manager of purchasing at online wine shop Jiuxian.com, agreed. 'Generally, consumers prefer natural corks and they consider uncorking as part of wine rituals, especially for expensive wines and gifts.
'However, they are having a more open mind towards screw-capped wines made by well-known brands.'
A practical choice for sommeliers
Zhang Chong, chief sommelier from Noahs Yacht Club, believes that natural cork is not the main concern when a sommelier chooses his/her wine. 'For high sales volume house wines and wines by the glass, I'd prefer screwcaps.'
Screwcaps help to reduce the risks of TCA contamination (the musty aromas brought by low-quality cork) and control bottle variation.
'Though sometimes screwcaps can bring some reductive notes, that's easier to deal with than TCA,' Zhang said, adding that stable quality is especially helpful for a restaurant if the sommelier is away for any reason.
With better wine knowledge, consumers in first-tier cities tend to focus more on the wine itself, and don't seem to mind too much about its closure, said Henry Wu, Chief Sommelier from Beijing Four Seasons Hotel.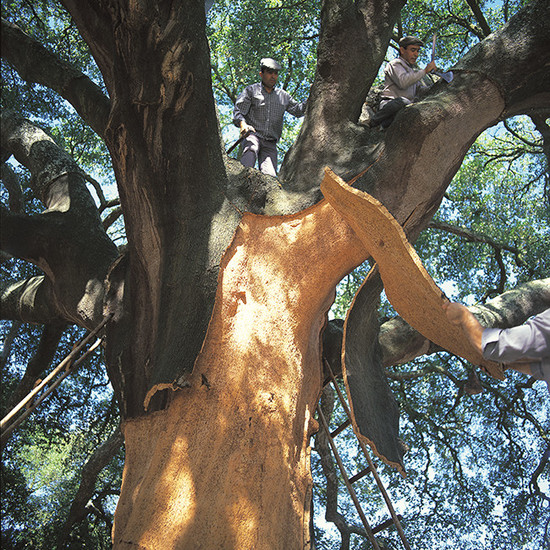 The choice of local wineries
For boutique wineries in China, natural cork is still the main choice of closure.
Zhao Desheng, chief winemaker of Jianan Winery in Huailai of Hebei province and Domaine Franco-Chinois, said that market positioning, quality level and the preference of consumers are key factors that affect their decisions when choosing wine closure.
'For our estates, the use of natural corks comes up to 85-90%, with the rest being 1+1 wine corks (*agglomerated cork body with natural cork discs glued on to each end); Domaine Franco-Chinois is using 100% natural corks,' Zhao said.
Both natural corks and screwcaps are used at Grace Vineyard in Shanxi. 'Natural cork accounts for 98% or above of our bottlings,' said Wei Dongsheng, general manager of the winery.
'We'll only use screwcaps on request of buyers.'
However, due to the potential risks of cork taint and costs, Grace Vineyard is experimenting with screwcaps for easy-drinking, lower priced wines. 'But the sales of wines with screwcaps are less satisfactory, since people associate screwcaps with low-end wines. Natural cork is still the favorite of consumers,' said Wei.
Wei added, 'We position our wines as mid-range, and we have identified Shangxi and Fujian as our main markets. Consumers in Shanxi are very supportive towards local businesses and natural corks are more recognised here. We can sell here easily as we stick to natural corks.
Some Chinese wineries are experimenting with DIAM corks, previously written about by Decanter's Andrew Jefford.
Tiansai Vineyard in Xinjiang is among the first to use DIAM corks.
According to the winery owner Chen Lizhong, DIAM corks can seal bottles more consistently than natural corks, preventing TCA. He added that DIAM provides different types of closures to meet various requirements for wine aging.
Tax Cuts
The recent tax reduction on imported corks is yet to bring any significant effect, said local producers.
Grace's Wei said, 'Our production is too small. For example, if we produce one million bottles of wine per year and each cork costs 0.5 RMB, we can only save 0.01-0.02 RMB per bottle, or 10,000-20,000 RMB (1000-2000 GBP) per year in total.
'The cost of our sparkling wine cork is indeed very high at the moment, but we only produce [the wine] in a small amount. The tax reduction can only save us 10,000 RMB (1000 GBP) per year.'
'Having said that, for cork producing companies, the adjustment on import tax is definitely good news. With large shipments, they must be able to save a lot more,' Wei added.
(Editing by Sylvia Wu, Chris Mercer)
Translated by Miya Gu
All rights reserved by Future plc. No part of this publication may be reproduced, distributed or transmitted in any form or by any means without the prior written permission of Decanter.
Only Official Media Partners (see About us) of DecanterChina.com may republish part of the content from the site without prior permission under strict Terms & Conditions. Contact china@decanter.com to learn about how to become an Official Media Partner of DecanterChina.com.