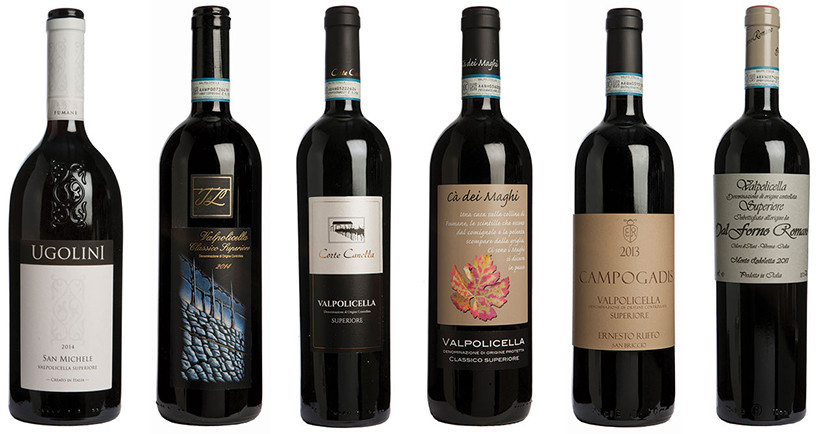 Of all the Valpolicella denominations, Superiore is the most perplexing and, after Recioto, the least widely available. Though including some of Verona's very finest red wines, the category is completely overshadowed in terms of popularity by Amarone (and more recently Ripasso) and remains something of an enigma. Whereas we know exactly what to expect from 'simple' Valpolicella, we can have little idea – unless we're already familiar with a producer's particular house style – of what we're getting with a bottle of Superiore, as there are so many individual stylistic interpretations. How typically and confusingly Italian!
Yet Superiore's open-ended production discipline has a real upside: the winemaker can let his or her imagination take over and produce the best possible wine, unconstrained by restrictive guidelines. In practical terms this means the use of either freshly gathered grapes – often with a little sovramaturazione (surmaturité) on the vine for good measure – or those which have undergone a shortened period of appassimento, as the process of drying grapes for Amarone or Recioto is known. Many examples combine both approaches, using fruit from a carefully selected, favourite vineyard.
Wide-ranging tastes
The broader debate, which is sparked mainly by climate change, is a fascinating one: a growing number of producers believe the clearest statement of terroir to be a wine made from freshly gathered fruit, where the wine's distinguishing characteristics are defined by growing conditions and not the production process – meaning appassimento or ripasso (young Valpolicella re-fermented on the lees of wine made from appassimento grapes). Other producers argue that the true identity of Veronese reds depends on the use of semi-dried fruit – the legendary Bepi Quintarelli, for example, was a great advocate of the relevance of appassimento across all styles.
The other main variables with Superiore are the use of wood and levels of alcohol and residual sugar. Many examples spend at least a year in barrel, though the ageing period can also take place in tank, bottle or even amphora. While the minimum alcohol content is 12%, examples at between 14.5%-16.5% are not uncommon. Sugar levels range from completely dry to about 8g/l.
This adds up to a plethora of styles, spanning the lighter, graceful and charming yet still ageworthy wines from freshly gathered fruit, through to convincing versions of mini-Amarone made wholly from semi-dried grapes. And all points in between! There's something for everyone – one among many reasons why Superiore is arguably the future of Valpolicella.
Valpolicella Superiore: know your vintages
2017
Promising, though quantites were down due to hail in some areas. Too early for a full evaluation of stylistic traits.
2016
Warm year, giving well-balanced, deeply coloured, aromatic wines with good ageing potential.
2015
Successful. Excellent growing conditions resulted in big, ripe, full wines which still need time.
2014
Notoriously difficult, cool, wet. Some worthwhile wines were produced with severe fruit selection. Drinking well now.
2013
Patchy, though the best wines are elegant and wellbalanced, approaching their peak now.
2012
A warm vintage: big, robust wines which have held up surprisingly well and continue to develop.
Michael Garner is DWWA Regional co-Chair for Italy and author of Amarone and the Fine Wines of Verona
The scores
84 wines tasted
Exceptional 1
Outstanding 5
Highly Recommended 31
Recommended 41
Commended 3
Fair 1
Poor 0
Faulty 2
The judges
Andrea Briccarello, Michael Garner and Andrew Jefford
The Superiore category is a minefield, agreed our tasters, spanning myriad styles, but there are many delicious wines waiting to be discovered. Amy Wislocki reports