Fourteen thousand bottles of wines from Bordeaux are set to catch a direct train from Lyon to China this week, as part of China's 'New Silk Road' strategy to launch more freight trains between its inland cities and Europe.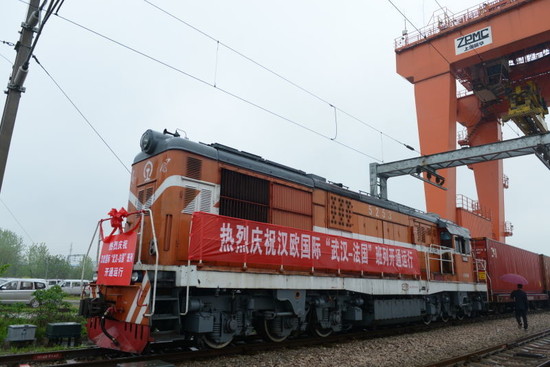 From Lyon to Wuhan
Thousands of wines are set to be sent from Europe to China by train in an ambitious new initiative.
Fourteen thousand bottles of Bordeaux wines are set to travel on the next 'China Railway Express (CR express)' train from Lyon, which is set to launch this week.
That's according to Wuhan Asia-Europe Logistics (WAE), the 'operator of international rail freight transportation between Wuhan and Europe' appointed by the local government in China.
It takes 16 days for the journey (see below), which has to cross Eastern Europe and traverse Russia, a spokesperson from WAE told DecanterChina.com.
Currently the Wuhan-Lyon service runs twice a week and Lyon-Wuhan service runs once a week.
It takes 16 days for the journey (see below), which has to cross Eastern Europe and traverse Russia, Wuhan Logistics said.
Currently, it takes on average 35 days for wines to be shipped from Bordeaux to Shanghai by sea, it added.
The train has already been tested with a first journey between Wuhan of Hubei Province and Lyon in April 2016.
Related article:
Usual process for a buyer to import wines from Bordeaux to Shanghai.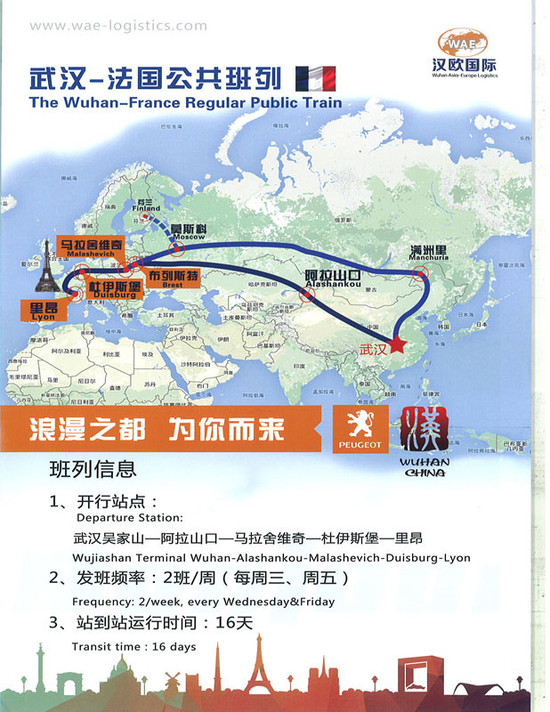 Wuhan and Lyon were keen to utilise the new service to transfer more Bordeaux wines to inland Chinese cities, said officials at the launch ceremony hosted in the Vénissieux (Lyon) train station.
For smaller companies who can't fill a single containers on their own, the logistics company can assist them to consolidate their products with others, WAE told DecanterChina.com.
During 2016, Wuhan has sent off 99 CR express trains to Europe. Of those, 85 have returned to China carrying cargo including tires, electronic devices, dairy products to China from Germany, France, Netherland, Poland, Russia, Belarus and Hasakesitan, according to local newspaper Changjiang Daily.
More trains for the 'New Silk Road'
China is set to launch 5000 direct trains every year between China and EU by the end of 2020, announced the National Development and Reform Commission in a report released earlier this month.
The 'China Railway Express (CR express)' trains currently run regularly from inland cities in China directly to European destinations including Hamburg (Germany), Warsaw (Poland) and Madrid (Spain).
By June 2016, 1,881 CR express cargo trains run between Chinese cities and Europe since the launch of the service in 2011. But, there were only 502 return journeys to China.
How to encourage European producers to fill more return trains remains one of the key issues of the CR Expresses, suggested the Chinese government report.
Most of these trains are currently subsidised by the Chinese government.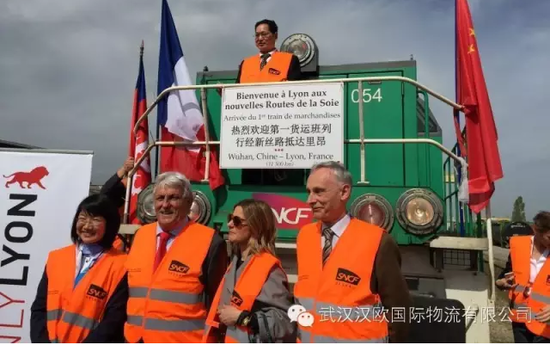 Are trains designed to ship wines?
Although trains are believed to be a cheaper option than aeroplane and it took shorter than ship transport, the vibration brings challenges for shipping less chemically stable wines, warned logistics professionals.
'Irregular running surfaces of wheel, rail and rail joints are constant sources of vibration,' according to Gabriel Matagne, founder of Thermoveritas, a London-based fine wine shipping & storage consultant company.
To cope with this problem, 'we put air cushions in the gaps between the containers and the trays,' a spokesperson from WAE told DecanterChina.com.
The wine containers used on the CR Express trains are the same as those used for shipping, and equipped with air conditioning and temperature tracking system, said WAE.
Long-time and high-frequency vibration may change the chemical composition of wine thus reduce its flavours and aromas, according to a study* published in 2008, which was based on an 18-month wine aging experiment.
However, little research was found on the impact of vibration on wine during train journeys.
Compared to shipping wines by sea, 'the reduced transit time may not be a real incentive for price sensitive commercial wine,' said Matagne.
To attract more European wine producers to use the service, train lines 'will need to be competitive and follow sea freight rates', he added.
However, the regular and shorter train journeys means reduced 'unpredictable' risk on the month-long journey on the sea, argued WAE, who currently fill their containers 94.4% full on both ways.
* Effect of vibration and storage on some physico-chemical properties of a commercial red wine
An abstract can be found here.
(Editing by Chris Mercer, additional information from WAE added on 1st November 2016)
All rights reserved by Future plc. No part of this publication may be reproduced, distributed or transmitted in any form or by any means without the prior written permission of Decanter.
Only Official Media Partners (see About us) of DecanterChina.com may republish part of the content from the site without prior permission under strict Terms & Conditions. Contact china@decanter.com to learn about how to become an Official Media Partner of DecanterChina.com.