This article first appeared in Decanter magazine's California supplement 2017. It is currently featured on DecanterChina.com as part of a sponsored campaign with the California Wine Institute.
Since the 1960s California producers have been seeking to plant the right grape in the right site. William Kelley profiles four winemakers who have mastered the art.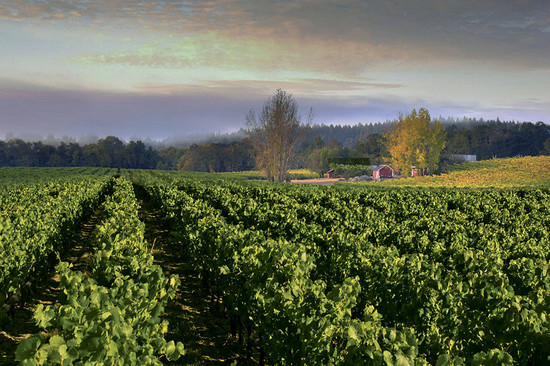 With its extra ordinary geological and climatic diversity, California is a naturally welcoming home to swathe of grape varieties, and deciding what to plant where has long been the subject of research and debate.
Experimentation in the 19th century yielded field blends, dominated by Zinfandel. Then Prohibition wiped the Golden State's viticultural slate clean, favouring only thick skinned varieties, which could withstand shipping by rail to home winemakers in the northeast. When the dry days came to an end, replanting was haphazard. In Napa Valley, for example, Cabernet Sauvignon commonly rubbed shoulders with the likes of Chenin Blanc, Johannisberg Riesling and Valdiguie.
All that began to change in 1963, when A J Winkler published General Viticulture. Winkler and his colleagues at UC Davis classified California's grape-growing climates by counting the number of hours during which temperatures exceeded 10˚C over the course of the growing season – an effective metric of a region's capacity to ripen grapes. Suitable varieties were duly recommended for planting in each distinct region – Cabernet in Oakville, for example, and Pinot Noir in the Carneros.
Today vine and vineyard are paired with ever greater precision, and winemakers speak ever more passionately about the expression of site through a varietal lens. Here are four masters.
Cabernet sauvignon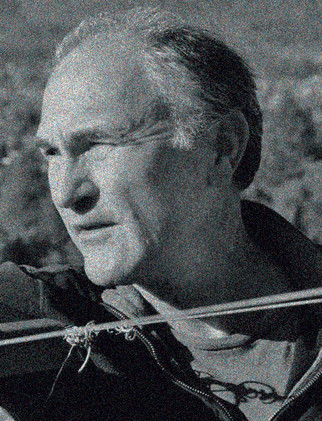 Napa Valley
As Forman celebrates his 50th vintage, he can reflect on a career that most California winemakers can only envy. Graduating from UC Davis in 1969 after internships at Stony Hill and the just-established Robert Mondavi Winery, his first job was superintending the inaugural vintage of Sterling Vineyards – as well as designing its new winery and cellar.
'I must have had a lot of confidence,' he chuckles. That year, and just as decisively, he travelled to Europe where he encountered traditional winemaking for the first time. 'I went from this strict chemistry, technological background, to seeing what tradition really was,' he remembers. 'I knew instantly, aged 24, that was the way I wanted to make wine.' Traditional French practice, minutely observed on this and subsequent trips abroad, would inform Forman's winemaking for the next half-century: first at Sterling, then when he founded Newton Vineyard in 1977 and finally at his own winery, from its first vintage in 1983 to the present. In the vineyards, that meant tightly spaced vines, carefully trellised – a pruning system that Forman pioneered. In the cellar, the tradition included gentle racking, an attentive approach to new oak and a reaction against the processing mentality that dominated Californian oenology in the era of filtration and centrifuges.

From the beginning, Napa Valley Cabernet Sauvignon (soon blended with other Bordeaux varieties) was front-and-centre in Forman's oeuvre, and he rapidly made the genre his own, producing wines of power, grace and longevity. Indeed, many of his Sterling Reserves from the 1970s are still drinking brilliantly today. But his approach has nonetheless subtly evolved since his engagement with the variety began. 'Over time,' he recalls, 'I realised that while grapes in Napa accumulated sugar quickly, the ripeness of the flavours and tannins often lagged behind. So I began to pick later, which was quite a departure from what was done at the time,' he adds.
'But bigger is not better,' Forman is very quick to insist, and though he has adapted his Cabernet winemaking to Napa's balmy climate, his is still an elegant aesthetic, producing complex, savoury wines, which burst with nuances of cigar box and spice.
Faith in the decisive influence of site, as well as the desire to establish an estate of his own, led to the creation of Forman Vineyard, its cellar and winery blasted and carved out of the rocky slopes above St Helena. There, from his hillside vantage point, Forman can survey the valley he has done so much to shape.
Chardonnay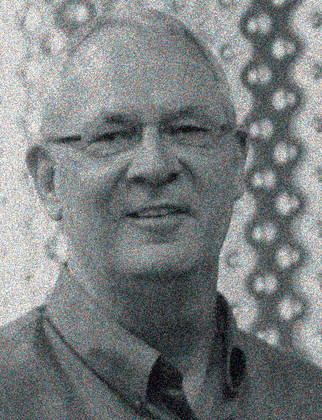 Sonoma Coast
Ramey is a Chardonnay master, but his winemaking career had an unlikely beginning. Born in Seattle, he studied literature at UC Santa Cruz, working as a waiter for a year after graduating. He'd begun to take a keen amateur interest in wine, but the realisation that he actually wanted to make it came out of the blue during a long drive between Mexicali and Hermosillo, Mexico – what he likes to call his coup de foudre. 'It was one of those lightning bolt moments,' he recalls. 'I realised that not only does wine make people happy, it's an aesthetic statement, and it's not bad for the environment either.'
He promptly enrolled for a masters degree in oenology at UC Davis, working the 1979 harvest at Ets Jean-Pierre Mouiex in Pomerol and the 1980 vintage in Australia, gaining insights into both artisanal and industrial winemaking. Returning to California, Zelma Long hired Ramey as an assistant winemaker at Simi Winery, where he worked for four years before striking out on his own in Sonoma County; first at Matanzas Creek, then at Chalk Hill. Then, in 1996, he renewed his bond with the Mouiex family to become Dominus Estate's winemaker in Napa Valley.
Ramey was lucky enough to experience vinifying Chardonnay from the earliest days of his career. At Simi, he and Long were among the first to experiment with barrel fermentation and sur lie maturation, introducing Burgundian techniques such as juice browning, malolactic fermentation and battonage. He continued to explore these methods at Matanzas Creek and Chalk Hill. But Dominus produced no white wine. 'I asked,' Ramey recounts, 'and Christian Mouiex said if I wanted to make a little Chardonnay on the side, that was fine with him.'
Thus was born Ramey Wine Cellars, debuting with 260 cases of Chardonnay from Larry Hyde's famed Carneros vineyard. Soon other vineyards and appellations followed. Inspired by the quality of the grapes he could source, Ramey's production soon expanded. 'I grew stupidly, from 1,500 cases to 7,000 to 22,000. Now we're at 40,000,' he says. Fortunately the market responded with enthusiasm, and to this day the winery is entirely family owned.
These Chardonnays are ripe, but balanced. Power comes naturally in California, Ramey believes, and he doesn't shy away from it, pointing to the considerable heft of grand cru Burgundy in great years. 'But we also need to bring out finesse and minerality,' he adds.
As he sees it, there have been two key trends in the genre of California Chardonnay over the past 35 years. One has been 'the gradual adoption of the true Burgundian method' – and Ramey identifies himself as a classicist, with no aspiration to reinvent the wheel. The other development has been what he calls 'the march to the coast'. He explains: 'Areas that were thought to be too cold for Chardonnay 30 years ago are now producing our best wines.'
It would be hard to argue with this. Yet a tasting of Ramey's different cuvées, beginning at Carneros and heading out to the Sonoma Coast via the Russian River, offers persuasive testimony to both the excellence and the distinctiveness that Californian Chardonnay can attain in a different range of mesoclimates and soils.
PINOT NOIR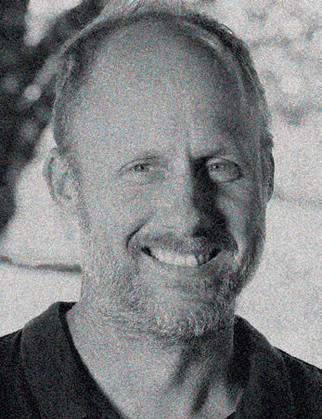 Sonoma Coast
Born in Sumter, South Carolina, Rivers Brown is one of the country's top winemaking talents and best known as a celebrated Napa Valley consulting winemaker, the recipient of numerous critical accolades – including multiple three-digit scores – for cult Cabernet Sauvignon labels such as Maybach and Schrader. Yet one suspects that the variety that is closest to his heart has to be Pinot Noir.
Back in 2002, long before his consulting star was truly in the ascendant, Brown began purchasing Pinot Noir grapes from the 2.5-hectare Summa Vineyard on the Sonoma Coast for Rivers-Marie, his own label. In the years that followed, more cuvées emerged from other sites in the neighbourhood, soon complemented by bottlings of Chardonnay and Cabernet Sauvignon. By 2010, he and his partner, Genevieve Marie Walsh (both are tremendous Pinot Noir fans), were able to acquire the Summa property; and today Rivers-Marie is the source of the most exciting Pinot Noir that is produced on the Sonoma Coast.
What drew him to this variety and this region? A literature major and a Burgundy drinker, Brown has long nurtured a passion for Pinot, simultaneously the most intellectual and sensual of grapes. Over the course of many hours whiled away in the Russian River Valley and Sonoma Coast, he happened to fall in love with this quirky part of California, too; life is slower-paced here than in Napa, social interactions more laid-back.
'Sonoma Coast Pinot falls between two stools,' he readily admits. 'It's too light for the folks who drink domestic Cabernet; and on the other hand, it's seldom a dead ringer for Burgundy. It stands or falls by its own unique sense of place.'
Texturally more supple than the taut young reds of the Côte d'Or, the Sonoma Coast's palette of aromas and flavours is different, too, its fruit tones typically more candied, nuances of herbs and soil relegated to a supporting role. This young region's wines sometimes taste like an idea only partially expressed; but in Brown's hands, they attain rare completeness and can express their origins with articulacy.
His knowledge of the area's reference-point producers, the likes of Joseph Swan and Dehlinger, is encyclopaedic, but the wines that seem to excite him the most are those produced by the great Burt Williams during the heyday of the Williams Selyem Winery. Not coincidentally, Summa Vineyard was the source of Williams' first pioneering Sonoma Coast cuvée of Pinot Noir.

The Rivers-Marie Summa bottlings burst with the same notes of blood orange, spice and coniferous forest floor that distinguish those old Williams Selyem wines. Brown, who stands out among his celebrity-winemaker peers as unusually unassuming and softly spoken, would never presume to say so himself; but he is arguably among the leading upholders of Williams' legacy today.
Zinfandel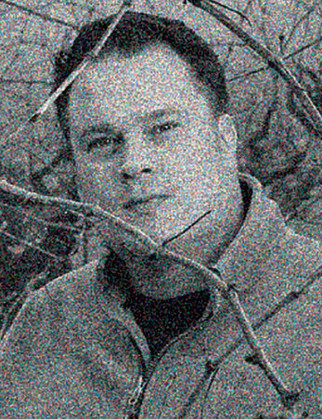 California
'Zinfandel should taste like Zinfandel,' insists Tegan Passalacqua, director of winemaking for Turley Wine Cellars. 'Zin that's under 14% alcohol starts to taste like Bordeaux as it ages,' he continues – a complaint once voiced by the late Louis M Martini, who denounced mature Zinfandel's similarity to those 'damned French clarets'.
The issue is topical for a simple reason: Zinfandel's large bunches take a long time to ripen. By the time there are no green berries left, others have often attained lofty sugar levels. But though alcohol tends to be the elephant in the room whenever this variety is discussed, such is the grace and harmony of the Hayne Vineyard Zinfandel in our glasses – a whopping 15.4%, honestly labelled – that for once it doesn't seem terribly important.
Passalacqua's light touch with extraction and new oak mean the wine isn't cumbersome in its expression of the California sunshine and of what these vines, planted around 1903, have to say about where they were grown. In fact, the distinctive personality displayed by each of Turley's 20-odd different Zinfandel bottlings, from single vineyards across the region, sometimes begs the question: is this grape the ultimate lens for California terroir?
Passalacqua is a Napa Valley native, but he took a degree in public health and had originally intended to embark upon a career as a social worker. A job in the Napa Wine Company laboratory, combined with evening classes in viticulture and oenology, changed all that. After working harvests in New Zealand (Craggy Range), France (Alain Graillot) and South Africa (Eben Sadie), he started at Turley in 2003, assuming the reins in the cellar a decade later.
Passalacqua's affinity for the old-vine vineyards he and his team farm is tangible, so it's no surprise that he was one of the founders of California's Historic Vineyard Society, a non-profit group dedicated to the preservation of California's old-vine heritage. For Passalacqua, the history of these vineyards is a clue to their potential. 'I'm passionate about the grapes that have done well in California's past,' he says, with Zinfandel being foremost among them. 'They didn't get planted by accident.'
William Kelley is Decanter's US correspondent who lives and works in Napa Valley
Translated by ICY
All rights reserved by Future plc. No part of this publication may be reproduced, distributed or transmitted in any form or by any means without the prior written permission of Decanter.
Only Official Media Partners (see About us) of DecanterChina.com may republish part of the content from the site without prior permission under strict Terms & Conditions. Contact china@decanter.com to learn about how to become an Official Media Partner of DecanterChina.com.