Generous sunshine: very sinister. No one in Champagne likes early spring warmth. 'They're forecasting cooler weather for the next 10 days,' said Roederer's chef de caves, Jean-Baptiste Lécaillon. 'We're very happy about that. We could get a heavy frost at any time until the end of April, and the vines are starting to move already.' Here's a bagful of dispatches from the land of foam and fortune.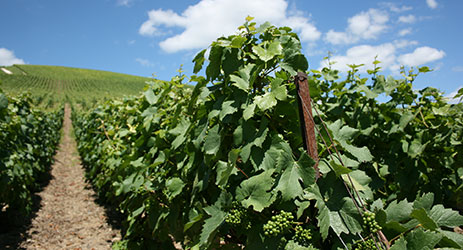 The grower revolution gathers pace
The retail wine merchants I visited recently in Reims, Hautvillers and Epernay now devote almost as much space to growers' Champagnes as to the brands of large houses, and a quick scan of the shelves show that the labeling and conceptualization of growers' wines is far more sophisticated than it used to be. Large houses with substantial vineyard holdings, moreover, are now at great pains to stress their credentials as growers. 'This is the wine of a grower', insisted Taittinger's Jean-Pierre Redont, introducing his company's single-estate Folies de la Marquetterie.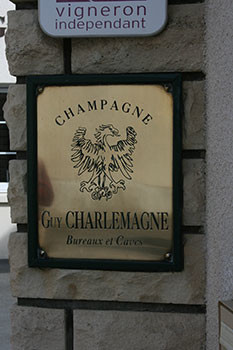 Houses take their vineyards seriously, too. Some 70 per cent of the blend of Roederer's Cristal is now biodynamically grown. 'It's no longer a debate', claims Lécaillon. 'You have to. You have to think like your grandfathers thought, before 40 years of chemistry.' Jacquesson, meanwhile, may be the most telling example of a house slowly transforming itself back into a grower. It's half the size it was in 1988, having realized that qualititative expansion meant commercial contraction. And its Champagnes no longer make any claim to the once-vaunted quality of consistency. All of its wines are either characterful single-vineyard vintages, or part of the fascinating 700 series: a constantly modulating non-vintage blend designed to exhibit the characters of its principal vintage component. (Look out for the first 'Dégorgement Tardif' issue for the 700 series from this autumn.)
Champagne is drying out
Growers have made much of the running in the production of unsweetened Champagne, but the houses are following briskly. Philipponnat first produced an unsweetened alternative to its Royale Réserve four years ago; today it accounts for 20 per cent of total sales. 'We used to sell 30 to 40 per cent of demi-sec in the mid-1980s,' remembers Charles Philipponnat. 'Now it's completely gone.' Every house has dropped its dosages. Dom Pérignon formerly had a dosage of 10 g/l; now it is 7 g/l, and around 5 g/l for the Oenothèque releases. Each of the recent Jacquesson 700 series releases would qualify as Extra Brut or Brut Nature.
Prestige cuvées are the world's strangest fine wines
Why strange? Taste a few of these wines, and you quickly realize that the purchasers of luxury-cuvée Champagne buy an image first and foremost; the wine itself trails in second place. Provided the wine doesn't betray the image in any way, the consumer is satisfied. The wine's job is to bolster the image, to deliver the dream. Levels of concentration of flavour and even of aromatic complexity in luxury cuvées vary hugely as a consequence, as do the fundamental lineaments of style, though most are finely crafted; the producers are spell-weavers as much as wine-makers. No other fine wines work quite like this. No other fine wines require so much emotion, from both producer and consumer, in order to make their mark.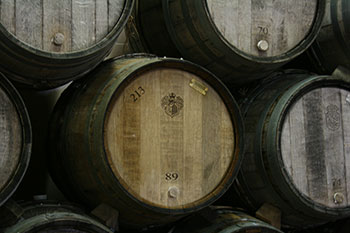 Let's hear it for oxygen
This, I admit, is a personal preference, but I'm grateful to those producers who allow a little oxygen into their Champagne by barrel-fermentation and other means; it seems to be this, in particular in combination with high-class Pinots, which develops vinosity and structure in Champagne, and a round, resonant, reverberative and aromatic edge to its acidity. Which makes Champagne, in other words, most wine-like, and for me most profoundly satisfying. Krug and Bollinger are peerless examples (thanks to much else besides oxygen, of course); the statuesque Bollinger Rosé and the magnificently chewy Krug 2003 were my wines of the week. Lacy finesse is beautiful too, of course, but I find the appeal is a less visceral one, and if it's not accomplished with great mastery, such wines can seem trivial after a glass or two. (And I often have misgivings about the jangling sherbet which comes from systematically blocked malolactic fermentations.)
Champagne: serial underperformer
Yes, Champagne is a phenomenal wealth-creation machine – but, according to Charles Philipponnat, it could do better. 'The market for sparkling wine has expanded by 40 per cent over the last decade, but Champagne sales are more or less where they were a decade ago. Too much Champagne is still sold at low prices. It's a waste of resources. We need to ensure that the grapes for those wines go to people who can do something creative with them.' Champagne vineyard prices now begin at around €1 million per hectare, yet discounters in France and elsewhere sell (unpleasant) Champagne intermittently at €12 or less per bottle. Given those land prices, every vineyard in the region should be manicured, and every drop of juice cosseted. They aren't.
Translated by Sylvia Wu / 吴嘉溦
All rights reserved by Future plc. No part of this publication may be reproduced, distributed or transmitted in any form or by any means without the prior written permission of Decanter.
Only Official Media Partners (see About us) of DecanterChina.com may republish part of the content from the site without prior permission under strict Terms & Conditions. Contact china@decanter.com to learn about how to become an Official Media Partner of DecanterChina.com.