3rd Cru Classe, 1855
33460 Margaux
+33 (0)5 57 88 97 20
www.malescot.com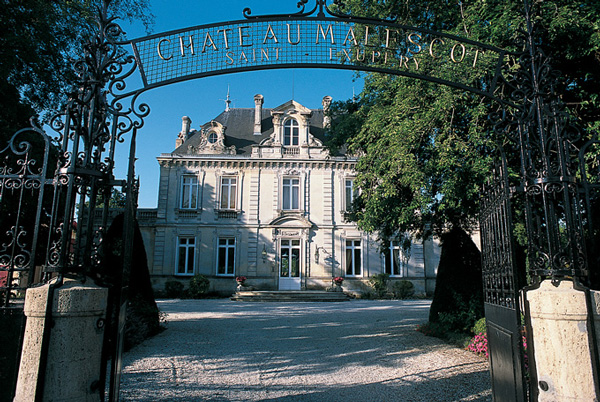 Location: AOC Margaux.
Production: 23.5 hectares, plus 6.5 hectares in AOC Bordeaux Superieur.
Five things you didn't know about Chateau Malescot Saint Exupery:
- Gravity has been used in the two-story wine cellar here since the 1870s, making it one of the first properties in Bordeaux to use this two-level method.
- When Paul and Roger Zuger bought the estate, only 7 hectares of vines remained. They have replanted extensively since, taking it to 80% of its surface area in 1967.
- Each bottle carries the words 'Semper Ad Altum' (always striving higher), inscribed by Boissac and Fourcade, owners at the time of the 1855 classification.
- Plot-by-plot vinification is highly fashionable today, but here at Malescot, even in 1853, a sale announcement detailed 111 parcels over 25 hectares in the communes of Margaux, Cantenac, Soussans and Avensan.
- The chateau was a convalescent home for French officers during World War I, after it was confiscated from the then-German owners, the Seignitz family, for being enemy property. In World War II, it became the military headquarters for the German occupants of the area, when the administrator was the grandson of the original Seignitz family.
Current owner: Jean-Luc Zuger, owner and director (who took over from his father in 1994).
Most notable previous owner: Count Jean-Baptiste de Saint Exupéry, who bought the property in 1827, and was great grandfather to aviator and Le Petit Prince author Antoine de Saint Exupéry. He clearly loved the area and was highly involved in his vines, as he became Mayor of Margaux in 1830.
Other chateaux owned: The estate also bottles an AOC Bordeaux Superieur known as Domaine de Balardin. The family also co-own Domaine de Tamary in AOC Cotes de Provence with Salin negociants.
Commercial strategy: 100% négociants.
v

Second wine: La Dame Malescot.
Through the centuries:
Dates back to 1608, when there are records of 30 to 40 casks of wine being made each year on plots such as Curton, Puch Sam Peyre, OUrmatan and Lacoste. The first family of note here was the Escoussès, notaries for the king. In 1697 the property was sold to Simon Malescot, this time a councillor for King Louis XIV through his role in the Bordeaux parliament. He, like so many owners of the time, chose to put his own name of the estate. His family continued to run the property after him, until the French Revolution, when the Malescots had the estate taken off them, and broken up, passing piecemeal in different hands until 1827, when Count Saint-Exupéry (already owner of a Cru de Loyac in Margaux, as well as a Chateau La Colonie) bought the chateau and added his name. The Count's widow had to sell up in 1853, just two years before it was named a Third Growth in 1855 (and as Antoine de Saint Exupéry wasn't born until 1900, there's little chance that he was ever wandering around the chateau as a child, looking up at the stars and imagining his most famous character).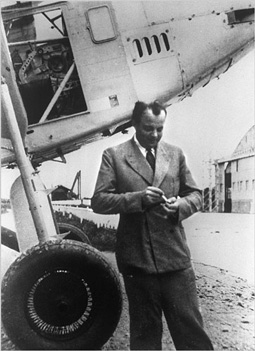 The next owner, a local banker called Fourcade, bought the property at an auction for 115,000 francs, and paid off the debts of Widow de Saint Exupéry. He replanted and worked on the vines, but died in the middle of the 1866 harvest, meaning the estate was up for sale again in 1869, when it passed to a consortium partly run by Fourcade's son-in-law Deroulede (so effectively the Fourcade family took in outside investors to keep things running smoothly). Another member of the consortium, a Mr Boissac, designed the current chateau – which stands in the middle of the village of Margaux – and winery in 1870, but the estate was sold again in 1901. This was the start of a rocky 50 years for the property, with various owners, including the German Seignitz company, and English wine firm Chaplin and Co, when Edmond Ritz became the administrator. Ritz was the father-in-law of Paul Zuger, who in 1955 then bought Malescot with his son Roger (Paul's nephew Jean-Claude bought Marquis d'Alesme Becker at around the same time, but this has since been sold).
Consultant: Michel Rolland, with Gilles Pouget is Cellar Master.
Plantation and vineyard work: Cabernet Sauvignon (50%), Merlot (35%), Cabernet Franc (10%), Petit Verdot (5%), planted to 10,000 vines per hectare, with an average age of 35 years. Santiago Compadre is vineyard manager. The usual team of 14 rises to 90 during harvest. Harvest tends to be late picked to ensure fully ripe fruit, but it is treated gently in the cellar to ensure smooth tannins and highly aromatic fruit on the nose. Harvest by hand, in small baskets to ensure the grapes are undamaged.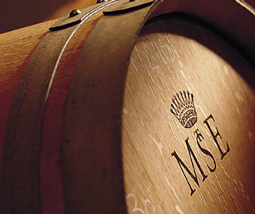 Vinification: Gravity-led winemaking in the cellar ensures again that the grapes are treated gently and carefully. Today there are 22 temperature-controlled stainless steel vats. Only natural yeasts are used to start off the fermentation. Lees stirring since 1998, cold rooms since 2007 to ensure fruit is chilled immediately upon being brought in to the cellars. Malolactic takes place at least partly in new oak barrels. Matured in oak barrels, 80% new oak, for 16 months. Bottled unfiltered and unfined.
Terroir: Thick gravel layer that varies from 2 metres to 10 metres in depth, slightly dipping towards the Garonne river to ensure good drainage. The subsoil is limestone or clay-marl, with some iron-rich strands.
Recent improvements or changes:This is certainly a property that has had its ups and downs, with both the vineyards and the reputation taking big hits over the 20th century. But the Zuger family has invested heavily, and this is now a serious Margaux gaining well-deserved praise. Replanting is the big improvement here – more vines, on better rootstock, and in better positions, with extensive work to improve the vineyard drainage and quality.
Recent Decanter scores:
2012 en primeur – 17 points/20
2011 en primeur – 17 points
2010 en primeur – 17.5 points
2009 en primeur – 17.5 points
2008 en primeur – 16.5 points
Average bottle price in UK: £30-£90.
All rights reserved by Future plc. No part of this publication may be reproduced, distributed or transmitted in any form or by any means without the prior written permission of Decanter.
Only Official Media Partners (see About us) of DecanterChina.com may republish part of the content from the site without prior permission under strict Terms & Conditions. Contact china@decanter.com to learn about how to become an Official Media Partner of DecanterChina.com.