Chateau Montrose
2nd Cru Classe, 1855
33180 Saint Estephe
www.chateau-montrose.com
+33 556 59 30 12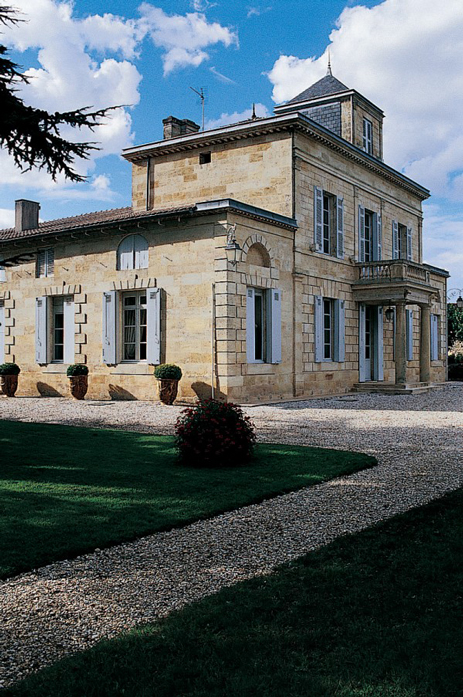 Location: AOC Saint Estephe, next to Chateaux Phélan Ségur, Meyney and Haut-Marbuzet.
Production: 95 hectares, one single block.
Five things you didn't know about Chateau Montrose:
- Owners Martin and Olivier Bouygues are the billionaire owners of the Bouygues Group. Despite today holding only 21% of the shares in the construction company their father founded in 1952, Forbes magazine in 2013 estimated their worth at $2.6 billion, making them the sixth wealthiest in France. The company now also has interest in telecoms and communications besides construction, but has in its time been responsible for projects including the Channel Tunnel and the Kwun Tong viaduct in Hong Kong.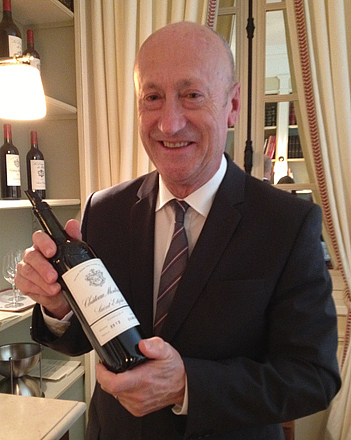 Image: Hervé Berland
- Managing director Hervé Berland joined the company in 2012 after a full 35 years in the Rothschild empire (he joined in 1977), last serving as managing director of First Growth Mouton Rothschild. Montrose has a habit of picking up ex-First Growth directors, as Berland is taking over in the role from Jean-Bernard Delmas, ex-Haut-Brion. Beland says the two roles are not so different: 'Essentially we follow the same activity at all estates – the day to day work of running a vineyard. But the team is much smaller here, with a staff of 60 people. At Mouton, the chateau was part of a much larger company with vineyards outside of France, and branded wines. Inevitably the whole system was more complex. Here I get to spend more time dealing with the production of wine, marketing and communication and human resources. There is the satisfaction that comes with a smaller focus.'
- Martin Bouygues is a close friend of ex-French President Nicolas Sarkozy and the godfather of Sarkozy's son.
- Montrose has since 2006 been transforming its cellars and buildings to recycle energy through sun, water and wind power, both to improve insulation, electricity usage and to generally increase the efficiency and quality of its winemaking.
- The 1970 vintage of Chateau Montrose came third (or second, depending on your statistical analysis) among the 10 Californian and French wines during the infamous 1976 Judgement of Paris tasting where Napa's Stags Leap won.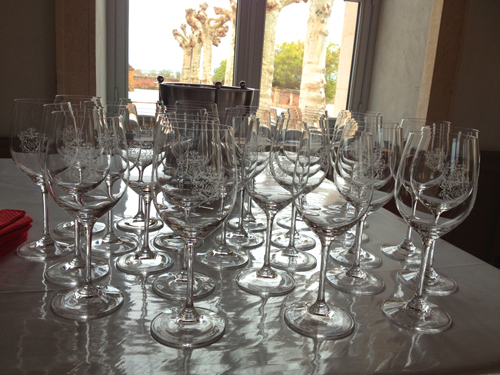 Image: Chateau Montrose wine glasses
Current owner: The Bouygues brothers, Martin and Olivier, since 2006, with Hervé Berland as managing director.
Most notable previous owner: Theodore Dumoulin, son of Etienne Dumoulin, who bought Calon Ségur from Nicolas de Ségur in 1778, cleared a part of the grounds near to the river, and used it for building a chateau and planting vines. This became chateau Montrose – and he liked it so much that when in 1824 he sold Calon to the Lestapis family, he kept Montrose for himself.
Other chateaux owned: Chateau Tronquoy Lalande (Saint Estephe)
Commercial strategy: 100% négociants, sold en primeur through the Place de Bordeaux. Main markets US, UK, France, Hong Kong. Berland says, 'Négociants are there to distribute our wine. Our role is to show the way and give them the words.'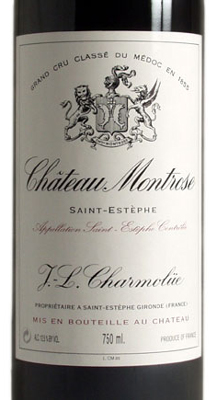 Second wine: La Dame de Montrose
Through the centuries:
Montrose was a little later to get started than other Saint Estephe properties such as Cos d'Estournel or Calon Ségur – it was in fact part of Calon's garden until 1779, when Etienne Dumoulin bought Calon and his son created a new estate and vineyard within an unused part of its land – known as 'Lande d'Escargeon' planted with beautiful pink (rose in French, hence mont rose, pink hill) heather, and sloping down to the river. In 1824, the son Théodore sold Calon, but kept Montrose. Just 30 years later, in 1855, Montrose was named a Second Growth –and Calon a Third Growth. The Dumoulin family sold to Mathieu Dollfus, who proved a visionary owner, building houses for estate workers and coachmen, and installing an automatic feeding system for the horses. The estate became almost a model village with narrow streets, squares and workshops. In 1896, the ownership changed again, this time to Louis-Victor Charmolue, who was born at Chateau Figeac in Saint Emilion. The family stayed here until 2006, when it passed on to the Bouygues brothers.
Consultant: Jean Bernard Delmas
Plantation and vineyard work: Cabernet Sauvignon (60%), Merlot (32%), Cabernet Franc (6%) and Petit Verdot (2%), planted to 9,000 vines per hectare. Average age of vines 40 years, with the oldest vines dating back to 1932. The (manual) harvesting is done by 60 Spanish workers from Andalucia, who have been coming to Montrose for the past 40 years. In the run up to picking, the technical team, together with chef de culture Patricia Teynac, are tasting the berries daily, plot by plot, with the first sorting taking place in the vineyard.
Vinification: Plot by plot vinification in stainless steel vats, with pumping over several times a day. Blending begins are early as November, with final decisions taken in December, and wines put in barrel in early January. Around 60% new oak barrels are used, and around 15-20% for the second wine Dame de Montrose, with racking every three months, and fining in barrel with fresh egg whites (only perhaps 20 estates in Bordeaux still use this traditional method instead of powdered egg whites or other fining agents). Montrose is known for its particularly long ageing ability.
Terroir: Large gravels, sloping down to the river Garonne, overlooking the Estuary. Subsoil sand and clay.
Image: Chateau Montrose
Recent improvements or changes: As with many of its neighbours, there is another building project (with architect Philippe Mazieres) going on here, but nearing completion and expected to be fully ready by September 2013. This is an ode to the green credentials of the Bouygues building company. The whole site reduces up to 50% of the average energy consumption in heating, cooling and lighting, and produces more energy than its consumes. A geothermal refrigeration system uses groundwater, and 3000m2 of photovoltaic panels cover several roof-tops, producing around 400kw of electricity. They hope to limit using any mains water supply and use instead rain water and recycled water. 'At Montrose, we are lucky to have a water source below the chateau that remains constant all year at around 14 degrees – meaning that it can be used in the cellar to cool things down in the summer, and warm things up in winter,' said Delmas in 2011, 'It avoids the over-use of thermo-regulation, and can also convert to energy, to store it up for use when needed.'
Montrose also recently bought 22 hectares of Phelan Seguar (in 2010, from a plot adjacent to the estate's own vines, and which was part of Montrose until the 19th century).
Recent Decanter scores:
2012 en primeur – 18.25 points/20
2011 en primeur – 18 points
2010 en primeur – 18 points
2009 en primeur – 19 points
2008 en primeur – 19 points
Average bottle price in UK market: £70-£190
- Follow us on Weibo @Decanter醇鉴

-
All rights reserved by Future plc. No part of this publication may be reproduced, distributed or transmitted in any form or by any means without the prior written permission of Decanter.
Only Official Media Partners (see About us) of DecanterChina.com may republish part of the content from the site without prior permission under strict Terms & Conditions. Contact china@decanter.com to learn about how to become an Official Media Partner of DecanterChina.com.