The legendary winery who gave name to Ribera del Duero Designation of Origin celebrates its 90 anniversary.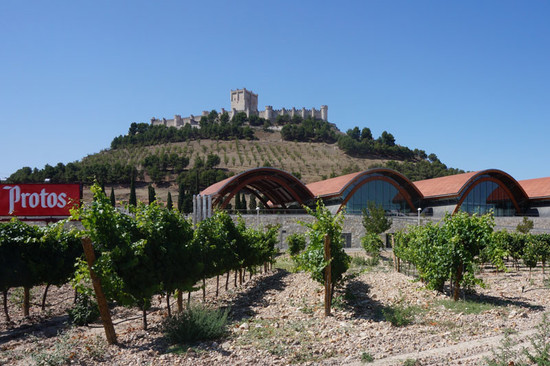 At the feet of the striking Peñafiel Castle, in the heart of Castile and León, a significant part of the origin and history of the Ribera del Duero can be found. Exactly 90 years ago, in 1927, 11 wine growers from the village of Peñafiel founded the Ribera Duero Winery that started to produce red wines with the local variety Tinto Fino, under the brand Protos (from Greek meaning 'to be first') with a philosophy of continuous improvement that has never changed over the course of the years.
Many years later, in 1982, the winery gave its name to the recently created Designation of Origin Ribera del Duero, authorising the use of its brand. Protos is undoubtedly a fundamental part of the history of this mythical designation of origin that attained world fame in the 1990s.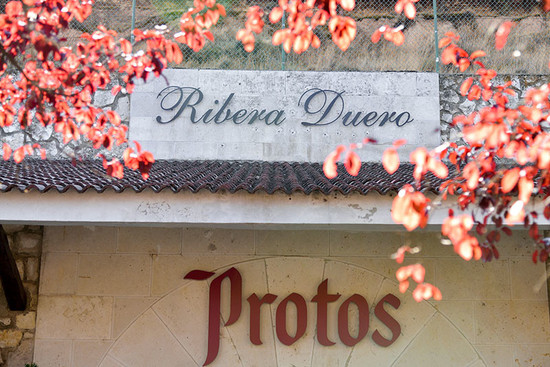 In this region of the Duero, wine is much more than an important subject, as the fields, cities and their people are centred on and live from the cultivation of grapes. They all are extremely proud of the wines produced in this region.
From the height of the castle, we can see the extremity of these lands, a harsh continental climate with long cold winters and dry scorching summers endow its wines with a unique and somewhat wild character. They are unique wines that are highly valued in Spain, considered among the wines with the best quality in the country.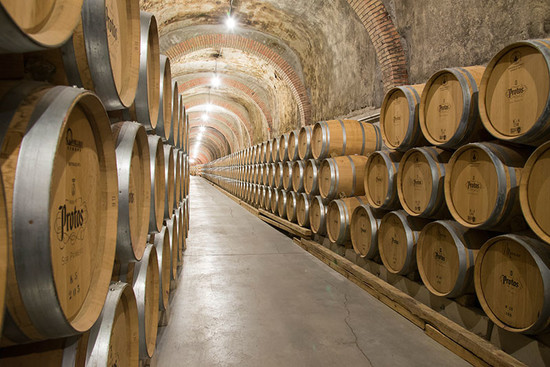 Since 1927, Protos has always upheld its philosophy of producing wines of the absolutely highest quality, with an elegance and zeal that have made them legendary. The winery joins tradition and respect for origins, as reflected in its 2.5 km of galleries running underneath the castle, a unique atmosphere for ageing the delicate reds, along with avant-garde technology, expressed in the shady cellar designed by Richard Rogers in 2009, which has become a site of devotion and learning for all wine lovers. The overall facility, with both cellars joined underground, is simply majestic.
Everything turns around the vineyards.
Ribera del Duero is a farming region with poor clay-loamy soils and a harsh climate, where the Tinto Fino variety (Tempranillo) has been able to adapt in a very unusual way, offering small and highly concentrated grape clusters.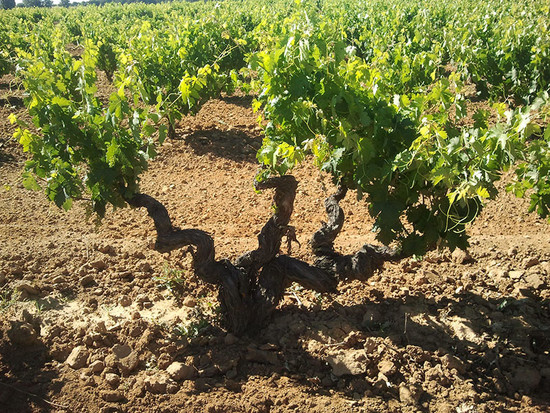 Protos cultivates some 700 hectares of its own lands and advises the wine producers with whom it has worked for many years on another 700 hectares. With operations of an average size of one hectare located in the surroundings of Peñafiel and in the Roa-La Hora-Anguix triangle, where the region's oldest vineyards are located, with grapevines over 70 years old and yields that often do not exceed 2000 kilos per hectare.
We accompany Fernando Ruiz, one of the viticulture managers at the winery, on his daily inspection and tour of the vineyards. He tells us the characteristics that make these lands so special, nutrient poor, located at more than 700 metres above sea level that receive some 2400 hours of sunlight per year and less than 450 mm of rainfall. Every plant here produces an average of eight to 10 clusters of Tinto Fino, with each weighing some 275 grams, as they are compact clusters with small grapes. These low yields mean that the grapes are bursting with astounding quality.
The lack of rainfall and the extreme climate means that the grapevines require very few treatments.
Harvest generally takes place at the beginning of October and at Protos the grapes are handpicked. Head winemaker and technical director Marilena Bonilla explains that the quality of grapes that are handpicked continues to be much higher than machine harvested crops, which is reflected later in the wines.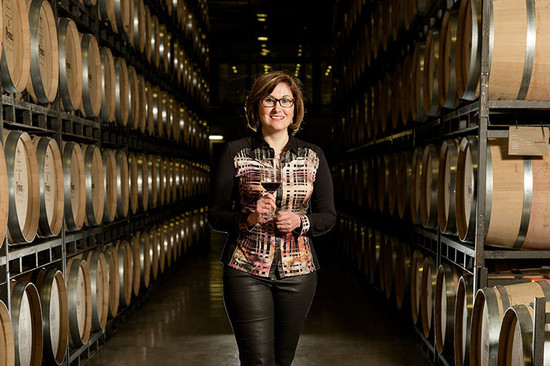 Marilena has been working at Protos for 12 years, and has been the technical director and head winemaker since 2016. She has taken on her role of leading a legendary winery with great naturalness and ease, and quickly points out the importance of teamwork, as she roundly believes in the merit of working together. She runs a team made up of seven winemakers and over 35 employees in the winery and vineyards.
We would like to mention the importance of the vineyards again, as without painstaking and careful work in the fields, it would be impossible to produce great wines. She comments that it is lucky to make wines using a variety that is so adapted to the local soil and climate like Tinto Fino, a variety that produces extremely refined wines highly suitable for making wines for ageing.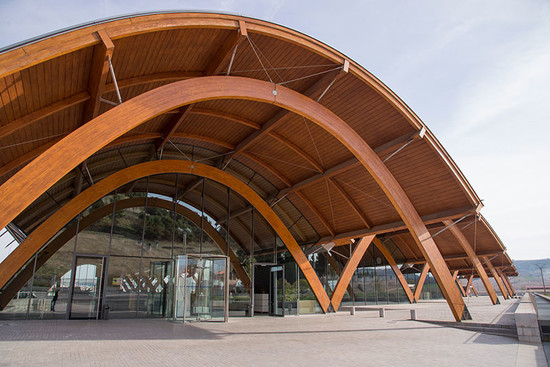 This variety is well adapted, which does not mean simple, as the most complex challenge is to achieve a balance between conserving optimal acidity and correct phenolic ripeness in such a sunny and harsh climate as the one in Ribera del Duero.
She tells us passionately about one of the latest research projects undertaken at the winery, the project to obtain autochthonous yeasts, which has borne fruit this year, and is an important milestone, as it opens up a new stage at the winery, which is reflected in more personal and elegant wines.
Tasting notes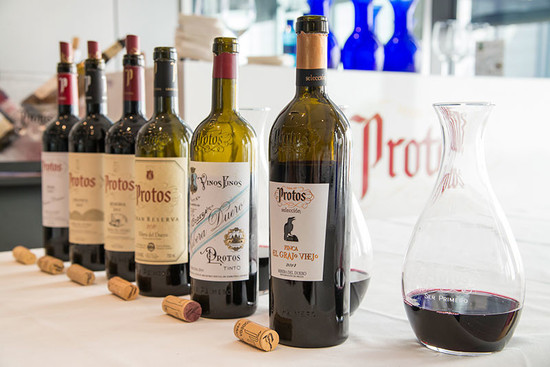 FINCA EL GRAJO VIEJO 2014
Its name pays homage to the lands where these grapevines have grown for over 70 years, with yields scarcely above 1300 kg /ha. Only 9500 bottles of this unique wine come to market as excellent vintages. Tinto Fino expresses its full character and power here. Fermented in 500-litre French oak tanks, El Grajo Viejo is then aged for 18 months in French oak casks.
PROTOS GRAN RESERVA 2011
If there were an iconic Protos wine, it would have to be its Gran Reserva, which has delighted wine lovers from round the world, a wine—that in the words of the top international critics—surprises for its startling freshness and modern profile, despite being a classic wine that is aged for two years in French oak barrels and three in the bottle. It is pure elegance.
PROTOS'27 2014
2017 is a symbolic year for the winery, which is celebrating the 90th anniversary since its founding. To commemorate this important date, Protos has revived its first label from 1927 to adorn a wine called to be an icon for the winery. The fruit of years of work on projects, such as that of using autochthonous yeasts, is reflected in this wine. These yeasts that are obtained from the skin of the grapes themselves imbue the wine with a unique personality and great refinement, as the grape expresses its full character and coupage owing to its 16 months in French barrels give the wine truly unforgettable roundness and balance.
Translated by ICY
All rights reserved by Future plc. No part of this publication may be reproduced, distributed or transmitted in any form or by any means without the prior written permission of Decanter.
Only Official Media Partners (see About us) of DecanterChina.com may republish part of the content from the site without prior permission under strict Terms & Conditions. Contact china@decanter.com to learn about how to become an Official Media Partner of DecanterChina.com.