I might have been born in Canada and lived for the past 18 years in London, but I am as Australian as Vegemite, koalas and Kylie Minogue. I grew up there; from primary school through university, my first rungs on the career ladder, learning to drive and – most importantly – learning about wine. So it's not surprising that even after working in wine for more than 16 years, including 11 at Decanter, tasting wines from first-growth Bordeaux, cult Californian Cabernets and SuperTuscans, that I have a real soft spot for the wines of my homeland.
For connoisseurs, or those just starting out on their wine journey, few line-ups of Australian wine are as comprehensive or impressive as those in our Featured Room this year. Guests truly have unparalleled access to taste some of the country's most famous bottles – renowned on a global stage – as well as those wines destined to become future Aussie icons.
Andrew Caillard MW, the co-founder of Langton's wine auctions and the creator of the Langton's Classification in 1990, describes the three-tier ranking as the 'form guide' of Australia's best-performing wines. It's a fluid classification that is reviewed every five years and wines can be added, promoted or demoted.
Wines are eligible based on their demand, reputation, quality and track record at auction, and only considered for ranking after a minimum of 10 vintages, so you know that what you're going to taste in this special room really are Aussie classics.
Like any great wine, its success is dependent on its history and people as much as the liquid itself, so make sure you ask those pouring these special wines a few questions – they will be grateful for your interest.
In the meantime, here are a few of my favourites that I hope you enjoy:
Exceptional
This is the finest tier of the Langton's Classification. Experience Australia's most classic and iconic wines, highly prized and sought-after by wine lovers and collectors across the world. These revered wines are the result of generations of effort, inspiration and custodial care of Australia's most precious vines.
Editor's pick:
Brokenwood, Graveyard Vineyard Shiraz
I love all Aussie Shiraz, but have a particular soft spot for the silky, medium-bodied style of those from the Hunter Valley. This is Brokenwood's flagship wine, from vines planted in 1968 and made by legendary chief winemaker Iain Riggs who has been at Brokenwood since 1982. The 2017 vintage was one of only 50 wines that won Best in Show at the 2019 Decanter World Wine Awards.
Cullen, Diana Madeline Cabernet Merlot
This year (2019) marks Vanya Cullen's 30th anniversary as chief winemaker at this famous family-owned property, which is arguably Australia's most-high-profile biodynamic estate. Diana Madeline is named after her mother and the flagship Chardonnay, Kevin John, is named after her father.
Wynns, John Riddoch Cabernet Sauvignon
This quintessential Coonawarra Cabernet was first made in 1982 and only released in the best vintages in limited quantities – less than 1% of the estate's best grapes are deemed worthy enough by chief winemaker Sue Hodder to make the final wine.
Jim Barry, The Armagh
Look out for Decanter's February 2020 issue where we feature the 1999 vintage of this wine as our Wine Legend, made by another Aussie wine legend himself in the gregarious Peter Barry.
What else you'll taste
Penfolds, Bin 707 Cabernet Sauvignon
Leeuwin Estate, Art Series Chardonnay
Henschke, Mount Edelstone
Best's Great Western, Thomson Family Shiraz
Chris Ringland, Dry Grown Barossa Ranges Shiraz
Grosset, Polish Hill Riesling
Moss Wood, Cabernet Sauvignon
Giaconda, Estate Vineyard Chardonnay
Outstanding
A showcase of wines categorised as 'Outstanding' in the Langton's Classification, an independent classification that sets the benchmark for Australia's finest wines.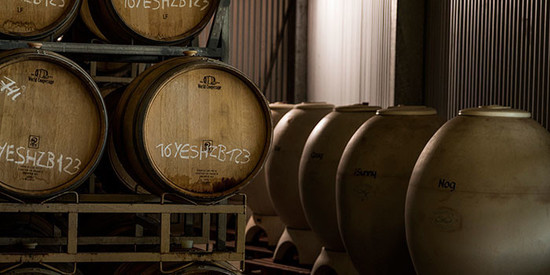 Editor's pick:
Charles Melton, Nine Popes SGM
If you know your French, you'll probably have guessed that Nine Popes (a blend of Syrah, Grenache and Mourvèdre) is Charlie Melton's homage to that great Rhône blend of Châteauneuf-du-Pape. Would you be able to taste the difference?
Tyrrells, Vat 1 Semillon
Hunter Valley Semillon is incomparable in the world of wine – especially at about 15 years of age with developing characters of lime marmalade on toast and beeswax – and Vat 1 is one of its finest expressions. They have very moderate alcohols of between 10% and 12% plus vibrant acidity making them excellent wines to pair with food.
What else you'll taste
Howard Park, Abercrombie Cabernet Sauvignon
Langmeil, Freedom Shiraz
Noon Winery, Reserve Shiraz
Penfolds, Yattarna Chardonnay
Woodlands, Family Series Cabernet Sauvignon
Yalumba, The Signature
Yarra Yering, Dry Red No 1.
Seppeltsfield, Para Liqueur Vintage Tawny
Excellent
From some of Australia's most recognised names, these all-time greats prove their worth year after year. Wines that are expressive, authentic and with enduring appeal.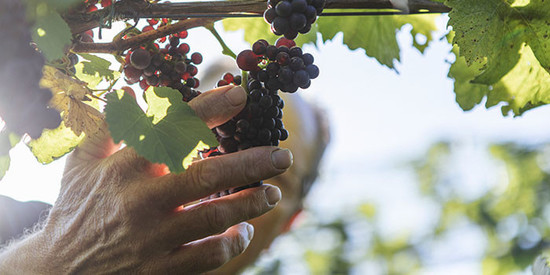 Editor's pick
d'Arenberg, Coppermine Road Cabernet Sauvignon
It won't be hard to pick out d'Arenberg winemaker Chester Osborn in the crowds at the Decanter Shanghai Fine Wine Encounter – he will be the one with long flowing hair, the most colourful shirt and extravagant rings on his fingers! His vast range of wines also have some of the craziest names, and he brings fun props to tastings to explain them all.
De Bortoli, Noble One
If you love the sweet wines of Sauternes and Tokaji then make sure you taste this – Australia's most famous dessert wine, first made in 1982, with its unique taste coming from Semillon grapes that have been infected with botrytis cinerea ('noble rot'). If you want to sound like a local, Aussies call sweet wines 'stickies'!
What else you'll taste
Elderton, Command Single Vineyard Shiraz
John Duval, Plexus Grenache Shiraz Mourvedre
Torbreck, Descendant Shiraz Viognier
Wolf Blass, Black Label Cabernet Sauvignon
Wynns, Michael Shiraz
St Hugo, Cabernet Sauvignon
Pewsey Vale, The Contours Riesling
Yabby Lake, Single Vineyard Pinot Noir
Mount Pleasant, Maurice O'Shea Shiraz
The Rising Stars
This line-up showcases the diversity and evolution of Australian wine, as well as the innovative, creative and pioneering spirit of its winemakers.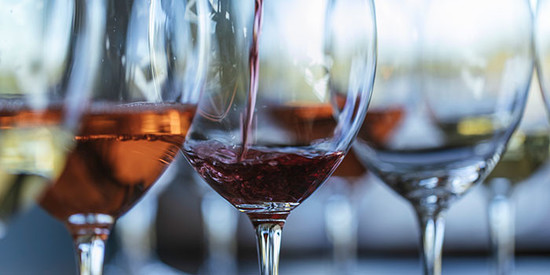 Editor's pick
Tahbilk, 1927 Old Vines Marsanne
Marsanne is a Rhône variety, usually blended with Roussanne, but Tahbilk actually has the world's largest plantings and oldest vines. This wine, from those 1927-planted vineyards, is a unique must try.
Campbell's, The Merchant Prince Rare Rutherglen Muscat
Can you believe that sweetness of this wine is equivalent to adding 400 teaspoons of sugar per litre? Thankfully while unbelievably rich and intense, it is balanced by fresh acidity. It was one of only 50 wines to win a Best in Show at the 2019 Decanter World Wine Awards.
What else you'll taste
Frankland Estate, Isolation Ridge Riesling
RieslingFreak, No 2 Polish Hill River Riesling
McHenry Hohnen, Calgardup Chardonnay
Shaw and Smith, M3 Chardonnay
Yering Station, Reserve Chardonnay
Ashton Hills, Reserve Pinot Noir
Giant Steps, Applejack Pinot Noir
Timo Mayer, Pinot Noir
Montalto, Pinot Noir
Moorooduc, McIntyre Pinot Noir
Ten Minutes X Tractor, McCutcheon Vineyard Pinot Noir
Tolpuddle, Pinot Noir
Cirillo, 1850 Grenache
Yangarra, High Sands Grenache
Hewitson, Old Garden Mourvedre
Caillard, Mourvedre
Powell And Son, Steinert Flaxman's Valley Shiraz
SC Pannell, Koomilya Shiraz
Taylor's, St Andrews Shiraz
Torbreck, The Laird Shiraz
Cloudburst, Cabernet Sauvignon
De Bortoli, Melba Vineyard Cabernet Sauvignon 2015
Yalumba, The Caley Cabernet Shiraz
Visit DecanterShanghai.com to view the full programme of the event>>
Translated by Sylvia Wu / 吴嘉溦
All rights reserved by Future plc. No part of this publication may be reproduced, distributed or transmitted in any form or by any means without the prior written permission of Decanter.
Only Official Media Partners (see About us) of DecanterChina.com may republish part of the content from the site without prior permission under strict Terms & Conditions. Contact china@decanter.com to learn about how to become an Official Media Partner of DecanterChina.com.