Australia is known for making vintages of consistently good quality. As one of the most high-profile New World wine countries, today Australia is the 7th biggest wine producing country, exporting quality wines globally.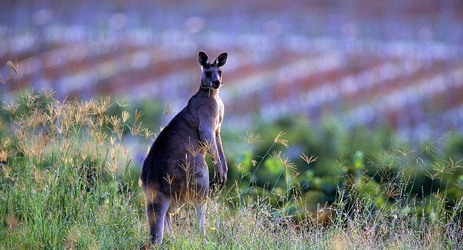 Due to limited water supply inland, most of the wine regions in Australia are either close to the coast, or along the extension of the Murray-Darling valleys. A few well-known wine regions in Australia are: Yarra Valley and Mornington Peninsula in Victoria, Hunter Valley in New South Wales, and Clare Valley, Barossa Valley, Adelaide Hills, Eden Valley, McLaren Vale and Coonawarra in South Australia.
Like other New World countries, the success of Australian wines lies in promoting grape varieties on wine labels, rather than geographic regions, which is required by Old World producers. By doing this, wine lovers who are not familiar with Australian wines will have some ideas about what to expect from the grape variety on the bottle.
There are mainly six red and six white wine grape varieties planted in Australia, among which Shiraz is considered the classic red variety in Australia, and Chardonnay is the dominant white variety — while Riesling and Semillon are attracting more attention in recent years.