When speaking of wines from Canada, perhaps most Asian wine lovers will immediately think of its highly successful icewines. However, quality wines produced in Canada are by no means limited to icewines. Light, elegant-style dry wines can also be found here, but are less-known to the world, mainly because they are rarely exported.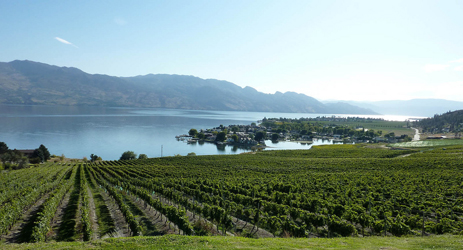 The majority of Canadian vineyards are concentrated in the south of the country. Many of these vineyards are situated close to large lakes, which help to moderate the cold weather in winter and early spring. The continental climate in Canada brings warm-but-short growing season and sharp temperature variations between day and night, giving cool-climate varieties such as Pinot Noir and Riesling an opportunity to shine.
The diverse viticultural conditions make Canada home to a huge variety of grapes. The cold-resilient Vitis Labrusca varieties used to dominate wine production in Canada until the 1980s, when Vitis Vinifera varieties start to take over. Riesling, Sauvignon Blanc, Chardonnay, Gewürztraminer and Pinot Gris are successful whites, whereas Pinot Noir and Merlot, Cabernet Sauvignon and Syrah from the warmer areas account for the best reds.
The majority of fine Canadian wines are produced in two regions: Ontario and British Columbia. These are the only two regions that qualify the VQA (Vintners Quality Alliance) statues — the Canadian equivalent to the French AOC.