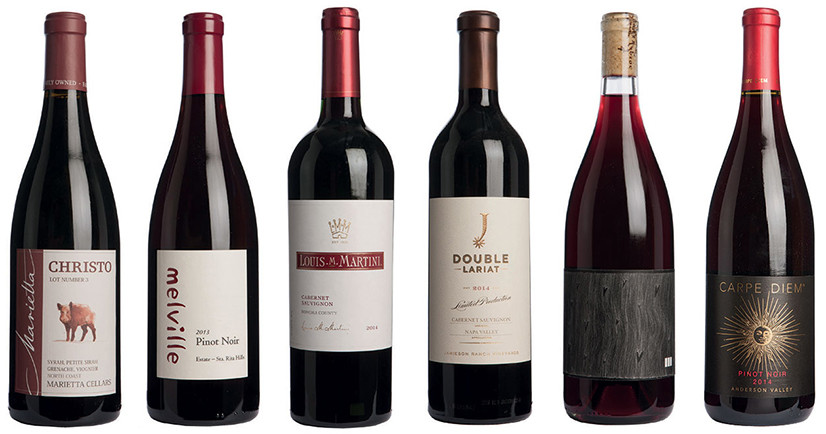 This article first appeared in Decanter magazine's California supplement 2017. It is currently featured on DecanterChina.com as part of a sponsored campaign with the California Wine Institute.
California is increasingly a source of both quality and affordability. Here, Oz Clarke offers his mantras to heed when seeking out great value wines, then rates the best with Ronan Sayburn MS.
There was a time – not so long ago – when a phone call from Decanter asking if you would like to lead a tasting of good-value wines from California would have had you scrabbling desperately through your diary for excuses to say: 'Oh, I'm SO sorry...'
The problem was that we were looking in the wrong places and asking the wrong producers for the wrong types of wine. The best-known, market-focused producers in Napa and Sonoma have traditionally either charged hefty prices for wines that might be very good or, less frequently, charged reasonable prices for wines that were outclassed by their rivals from Australia, Chile, New Zealand and much of Europe. These guys are all still there.
It's just that we don't have to deal with them any more, because California has changed significantly in less than a decade, and, in the UK, a belief in the quality and affordability of Californian wines is at last taking hold. The fact that we managed to find 40 wines that would really stack up against the opposition speaks volumes. And the fact that eight of our top 20 sell for under £20 is genuinely exciting. There are several reasons for this, which I might suggest as mantras to heed when you are looking for top flavours from the Golden State without paying top dollar.
First, you can discover really cool producers without paying through the nose. The truly hipster wines are not those big beasts from the heart of Napa; they're either from Napa and Sonoma fringes, or not from these super-famous areas at all. And a lot of the coolest producers are not in it just to make money, so they don't gouge. We've got two wines from Berkeley's urban winery Broc and two wines from Anderson Valley star Carpe Diem, as well as beauties from Melville, Lioco and M2. Believe me, these are cool dudes.
Second, don't forget the old-timers – they may not be as fashionable as once they were, but they've owned their vines for a long time and can afford to offer wines at a fair price.
We found delightful wines from Edna Valley, Firestone, Louis M Martini, Marimar Estate, Mount Eden, Nalle, Schug, Smith-Madrone, Trefethen and Wente. These have all been stars in their time – and they still can be.
Third, don't just stick to the regular grapes. California has been rather slow to realise the quality of its old varieties, and slow to plant interesting new varieties to deal with warming conditions. However, it's happening now, and we found delicious wines from Albarino, Carignan, Marsanne, Muscat, Riesling (it's not mainstream in California!) and Petite Sirah, plus that old war horse, Zinfandel.
Finally, give the less-faddish, less-pressured vineyard areas a chance. In Napa Valley American Canyon, Oak Knoll and Yountville are much cheaper than the more commonly seen Oakville, Rutherford and Stags Leap. Seek out regions like Lodi – probably California's best-value address for reds – Livermore, Monterey and the Santa Cruz Mountains. We found appetising wines from all of them. The value is definitely there in California, if you know where to look. And we've got 40 prime examples to prove it.
The tasters
Oz Clarke
Clarke is a renowned wine expert, broadcaster and awardwinning writer and author. He is acknowledged as having one of the finest palates of anyone writing about wine today.
Ronan Sayburn MS
Sayburn is head of wines at London private members' club 67 Pall Mall and chief operations officer of the European Court of Master Sommeliers. He has worked for the Gordon Ramsay group as executive head sommelier.
See also Wines under £20>>
See also White Wines under £40>>