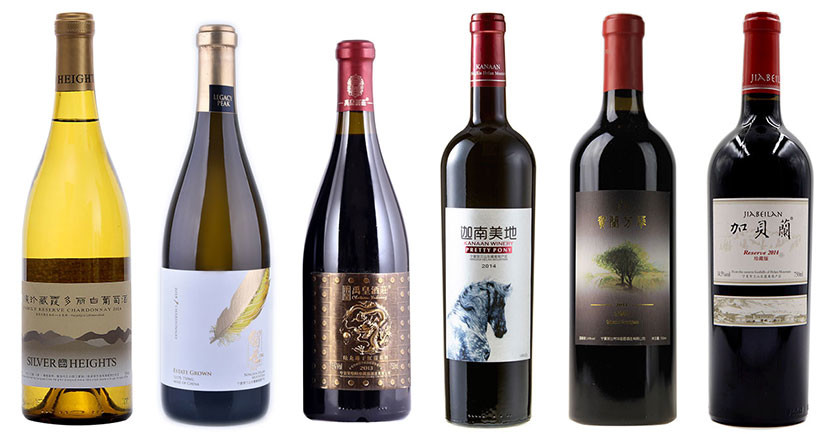 Jump to the 2020 report on the latest of Ningxia wines on Decanter.com:
From Ningxia geology to the new regional brand 'Ningxia Hong', here's the latest report on China's up-and-coming fine wine region in the wild northwest.
Ningxia wines 2020: What's on the horizon?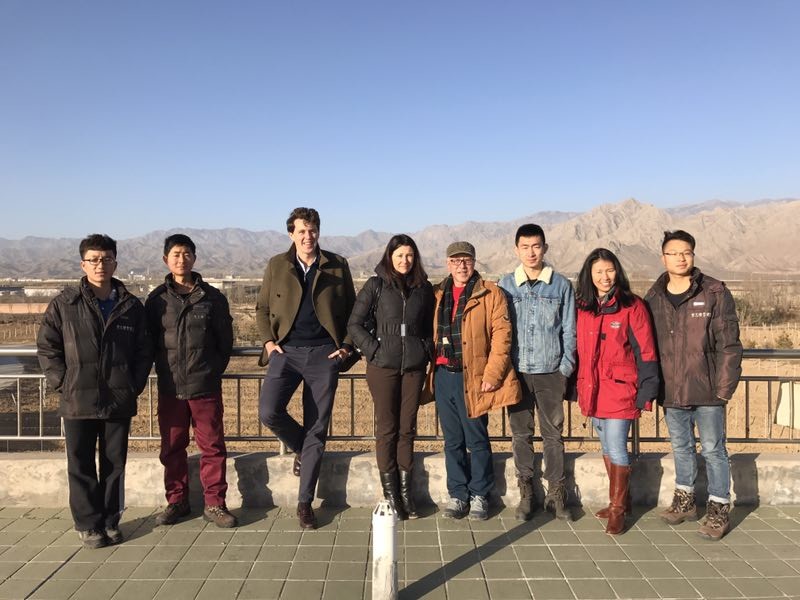 By Christelle Guibert
A visit to Ningxia
It was the day after our Decanter consumer event in Shanghai: A ridiculously early start for Richard Morley and me with alarms set for 3am and we were on our way to one of the most important wine regions in China: Ningxia.
Ever since Decanter made history in 2011 with a Chinese wine winning a Decanter World Wine Awards International Trophy, I have been intrigued to learn more about the Gobi desert that has been transformed recently and rapidly into the finest wine region in China.
As the plane touched down two hours west of Beijing, it didn't surprise me why many people in the wine trade compare it to Mendoza in Argentina: semi-arid desert sitting at the eastern foot of the picturesque Helan mountain range, at an altitude of 1200m above sea level and with an annual rainfall of 200mm. Even some wineries, Château Yummo to name one, are reminiscent of Mendoza winery architectures.
Here, though, Malbec has been swapped for fellow Bordeaux varietals Cabernet Sauvignon and Merlot; being the two most popular varieties planted and accounting for most of the blended wines.
The first winery saw the light 20 years ago, and today Ningxia has 100 active wineries with 80 in construction and 50 that have applied for the warrant. Approximately 32,000 ha of vineyards are planted but this is expected to double in the next five years.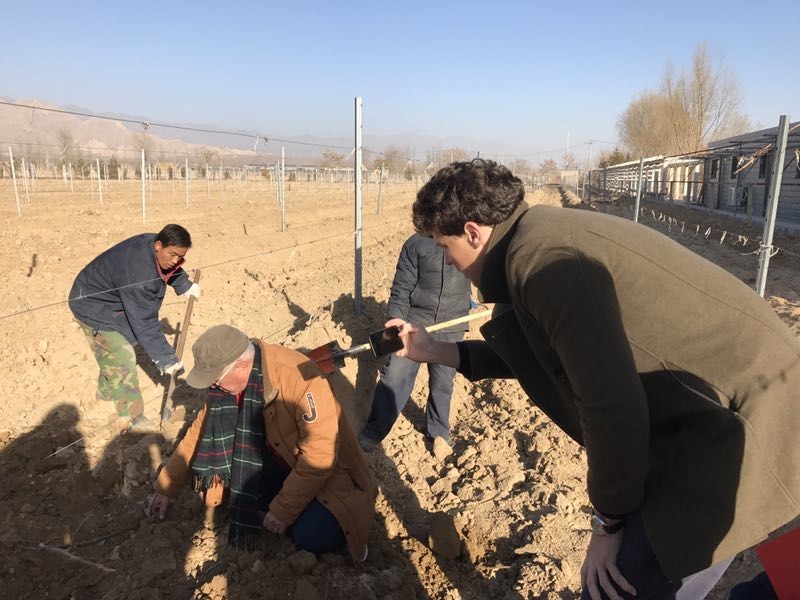 The extreme climate
What sets Ningxia apart from the rest of the world is the extreme climate, which is also its biggest challenge. I haven't come across any wine regions where the temperature goes from the extreme high of 35°C and down to -27°C at the peak time of the respective seasons.
No vines would normally survive the freezing winter and for this reason they have to be buried from October to April below 20 to 30 cm of top soil, keeping the moisture at 60% to 70%.
This is not a new process; the same method has been applied to table grapes for more than 700 years. It is time-consuming and not a cheap process, taking 150 people to do 35 hectares in 1.5 weeks.
For any vineyard owner, including myself, this is an 'alien' process and so brutal on the vines. Indeed, each year they lose 5% of the vines and as they get older - the trunks snap when they bend them - resulting in a life expectancy of 25 years; I guess we will never have the pleasure of tasting old vines wines from Ningxia.
Ningxia wines: General impression
How does it translate in the glass?
With an average alcohol content of 13.5%, they are much lighter and not as concentrated as most Cabernet wine regions.
In fact, the wines tend to be light with soft tannins and moderate acidity, but with that trademark herbaceousness that can have the marmite effect on people: love it or hate it.
One of the biggest challenges is to pick the grapes at the optimal time during harvest and this is not an easy one to fulfil when most harvest dates are decided by logistics rather than grape maturities.
If picked too early, the phenolic won't be ripe, resulting in green characteristics; if picked too late the acidity will drop, which explains why many wineries have to adjust the acidity during winemaking.
In fact, as a general observation the wines seem to be made in the winery rather than in the vineyard. During my trip many questions related to vineyard management were left unanswered. It may be due to a 'lost in translation' effect or perhaps the locals still have little understanding of this subject.
To be fair, most vines are only five to six years old, so they have little experience to date. The exception being Legacy Peak, which has the oldest planting of Cabernet dating back 17 years,.
Time will tell but most importantly the land is owned by the government, and is on a short-term lease; so why would producers invest in their vineyards when they could lose them at any time?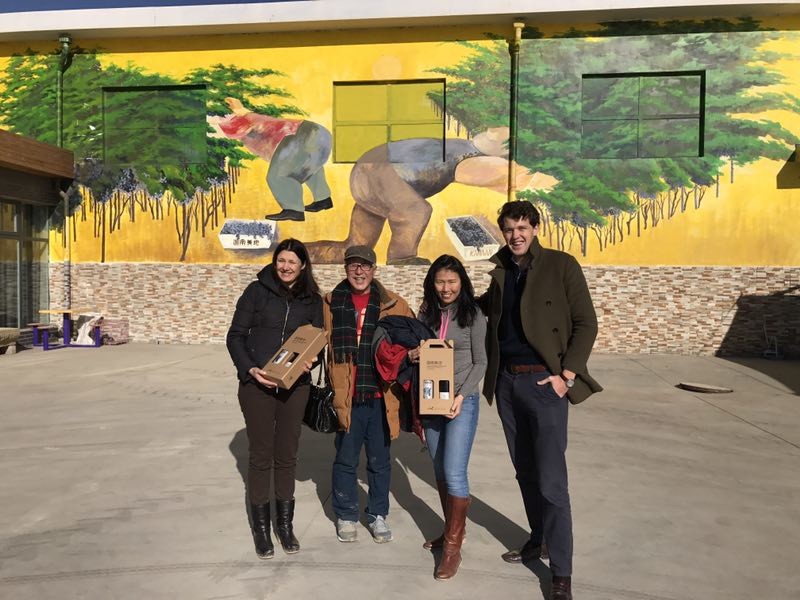 Finding Ningxia's own identity
Ningxia may be China's answer to Bordeaux. Whether Bordeaux varietals are best suited to the region is debatable, but most importantly Ningxia winemakers need to find their own identity.
Outside Cabernet Sauvignon and Merlot, I was charmed by Cabernet Gernischt, better known as Carmenere, which tends to have bright, fresh and crunchy red fruits, with some herbaceous, black pepper and violet aromas and soft tannins.
Could Cabernet Gernischt become to Ningxia what Malbec is to Mendoza? Mr Rong from Helan Quingue Vineyard doesn't think so, because it is prone to leafroll disease and obviously hasn't got the same reputation as Cabernet Sauvignon.
Other surprises were Syrah and also Marselan - a cross between Cabernet Sauvignon and Grenache Noir - plus Chardonnay.
Cabernet Franc could also have a future, but while planting is increasing it is still mostly used for blending with Cabernet Sauvignon. Hopefully with time we will start seeing single varietal examples.
Welschriesling, known as Italian Riesling in the area, as well as straight Riesling,are also found but they often missed that backbone acidity.
Château Yummo is also experimenting on the German grape Dunkelfelder. The 2016, which is still in tank, really seduced me. It's not pretending to be complex but is pure pleasure in the glass, like a Beaujolais on steroids. The local wineries normally blend it with Cabernet but let's hope they keep some on the side for single varietal release.
*Source of statistics: Ningxia Helan Mountain East and International Wine Association
Also read:
LI Demei: Chinese wine regions
Gold and Silver-winning Chinese wines - 2016 Decanter Asia Wine Awards
*Special thanks to Ningxia Helan Mountain East and International Wine Association for organising the trip
(Editing: Chris Mercer, Laura Seal)