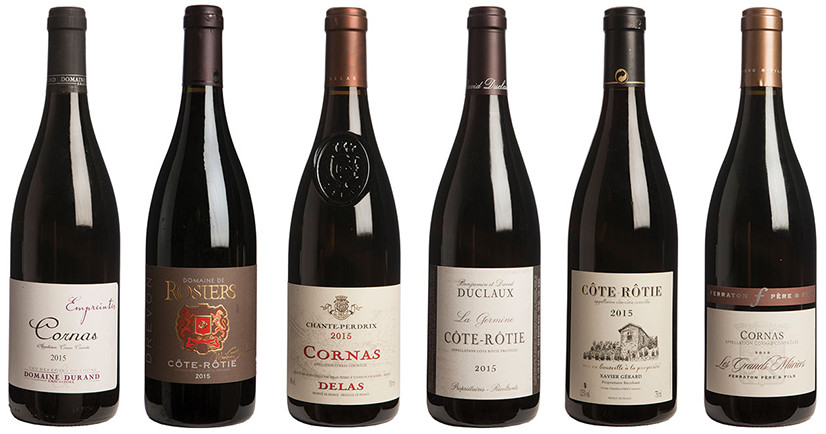 Written by: John Livingstone-Learmonth
First published in Decanter magazine's April issue, out now. Subscribe to Decanter here.
Read more at http://www.decanter.com/learn/vintage-guides/northern-rhone-2015-full-vintage-overview-358165/#3wcz6DZZdK1tH4Kz.99
2015 is an excellent vintage and is deserving of its early tag as one to match the best years of the 20th Century in the Northern Rhône, says John Livingstone-Learmonth.
The snapping jaws of social media bring frenetic judgement to new vintages these days, with the risk of superficial conclusions.
However, the hullabaloo surrounding 2015 in the Northern Rhône is justified. This is an excellent vintage on every level: the grandiose vineyards have produced grandiose wines, while the lesser terrains have supplied very good wines.
Timing was all in 2015: sunshine when required, rainfall when required, windy days when required. The northern Rhône was actually hotter than the southern Rhône in mid-July for two to three weeks, with temperatures rising to 39°Cat Côte-Rôtie.
Some cool August nights contributed to freshness in the wines. At harvest time, barely one bunch was thrown away anywhere.
The first salvo on the vintage came in October 2015, when Marcel Guigal, unprompted, launched into a eulogy on the year. '2015 is on the level of 1929, 1947, 1961,' he announced.
'It is surely the vintage of a lifetime. In 55 years, I've never seen anything like it.'
From my point of view, 2015 was the only vintage since I started in 1973 that tasted so well, so forwardly, at such a young stage. The relief is that yields were almost full, which serves as something of a release valve on prices. However, with many of these wines issued in lots of less than 10,000 bottles, scarcity will drive prices higher.
This week, try 14 wines recommended by Decanter experts, all scored above 90 points.