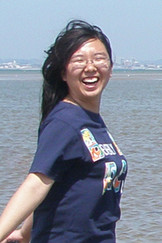 I am a reporter with an English-language newspaper based in Shanghai, covering a wide range of business topics including luxury, lifestyle, real-estate market, wealth management and retail market. Throughout these sectors, it is very clear that 'wine' has become a keyword.
Consumption of wines has been surging in the past years and market has been observing growing thirst for wine knowledge and 'investment' opportunities. Celebrities and wealthy people from China are buying chateaux in France; wine importers are opening outlets nationwide, making people believe that wines are good for health; Sauvignon Blanc has been replacing rice liquors on the tables at wedding banquets in many cities.
The wine industry has become an often-discussed topic – as a reporter, I find nothing better than a systematic educational course that will help me to understand wines as an industry. And as a keen diner and (responsible) drinker, I find nothing better than a course that let me to taste tens of wines (including some of world's best and most expensive ones) that help me to understand and enjoy wine and spirits, which are among the best things in life.
With some basic knowledge, strong interests and rarely any professional training in wine sector, I find WSET Level 2 course quite suitable for people who wish to become a knowledgeable drinker to look behind the label (knowing more than Lafite 1982) and to be exposed to multitude of wines, regions and characters. I am looking forward to the course and hope it will be a journey that develops my senses!