Jane Anson explains the Rioja single vineyard designation, what it may mean for Spanish wine and when you might see the first wines on shop shelves.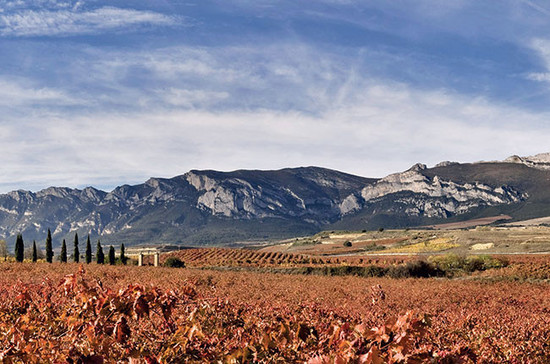 This article first appeared in Decanter magazine's September 2017 issue, out now.
In early June, one of the world's best loved wine regions made an eminently sensible, cheering and hard-fought-for decision. The Consejo regulador in Rioja announced the introduction of a Singular Vineyard designation to be known as Viñedos Singulares.
It's a decision that I feel pretty sure the Spanish wine industry will look back on as the moment that the country embraced the idea of terroir and all that goes with it.
And it's particularly cheering that this happened in Rioja – a region that has always led the rest of Spain in terms of international impact and renown, but that has at times held it back from evolving a geography-based quality system such as those in Alsace or Burgundy, so governed is Rioja by a system that rewards its wines according to what happens to them in the winery, not in the vines.
How significant is this moment?
'In the 91 years since the Rioja appellation came into being alongside the Consejo regulador in 1926, there have been very few truly significant events,' producer Juan-Carlos Sancha in Rioja Alta told me.
The first, in his view, came in 1991, when Rioja became the first region in Spain to introduce DOCa quality level for the best wines (Priorat joined it in 2000) and the rules stated that it was no longer possible to bottle Rioja outside the region.
The second key event came in 2007, when for the first time in its history the Consejo allowed the use of international varieties including Chardonnay and Sauvignon Blanc (alongside the seven original varieties). 'This first development was key for quality, the second perhaps less so,' he said diplomatically, echoing a sentiment that I agree with, and expect many Rioja lovers do also.
'But this time, nobody can dispute its positive impact. For decades we have been putting the oak barrel in the spotlight, effectively putting a supporting actor in the leading role. Now, with the introduction of Singular Vineyards, for the first time the quality of the wine depends on its location.'
The key to understanding Viñedos Singulares is to pick up on the use of the word Singular, not Single.
What are the rules?
There are something like 10,000 single vineyards in Rioja, and the Consejo wants to ensure that this designation only goes to those that adhere to the rules.
To use the label, producers will have to:
Justify the 'natural delimitation of the vineyard' with soil studies
Ensure grapes are entirely hand-harvested
Have vines more than 35 years old
Keep harvest yields at least 20% lower than the usual DOCa level
Have full traceability with wines vinified and aged separately.
A tasting committee will oversee the process, and each vineyard will be registered as a brand for use on a label.
What goes on the label?
The new designation will exist alongside the current system of Rioja wines being labelled according to their length of barrel ageing; Joven, Crianza, Reserva and Gran Reserva.
The two systems can be combined, allowing for example 'Crianza from a single vineyard'.
Is the new rule too soft?
There are rumblings that things haven't gone far enough, that the idea of village designations will now be forgotten, and that this is yet again a sop to big business groups, as there are no specific rules on size of single vineyards.
But I think that's a little ungenerous.
The rules, as far as I can see, are sufficiently tough that not every producer will apply. Losing 20% of your yield if you are a large brand is a tough sell. And according to Sancha, less than 10% of vineyards across Rioja are more than 40 years old, which also imposes a natural limit to numbers that can be accredited.
When will we see the first Rioja single vineyard wines appear?
We can expect at least two years to elapse before the first Viñedos Singulares make it on to the shelves.
They need to be registered for a start, vineyards need to be inspected and the resulting wines have to be tasted, twice.
We can be certain that winemakers such as Telmo rodriguez and Juan-Carlos Sancha will be among the first to apply – Sancha tells me that he has seven singular vineyards ready to go.
I wouldn't expect more than 1% of the total Rioja output of 386 million bottles to be designated a Singular Vineyard in the first few years – but this is undoubtedly exciting news for wine lovers.
Translated by ICY
All rights reserved by Future plc. No part of this publication may be reproduced, distributed or transmitted in any form or by any means without the prior written permission of Decanter.
Only Official Media Partners (see About us) of DecanterChina.com may republish part of the content from the site without prior permission under strict Terms & Conditions. Contact china@decanter.com to learn about how to become an Official Media Partner of DecanterChina.com.