CH'NG Poh Tiong's column: Zuo Wang
Last week, I was in Shanghai, Beijing and Hong Kong for a series of tastings and dinners with seven Margaret River wineries. In the course of changing hotels and airports every other day I had the opportunity of discussing and explaining aspects of Chinese culture to my Australian friends.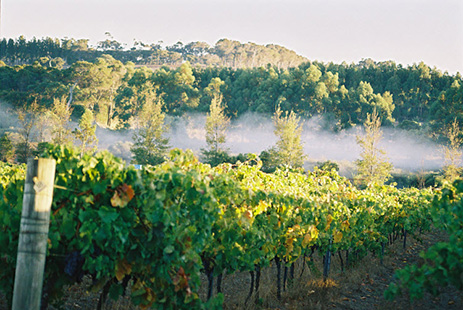 It was gratifying to see that my fellow travellers were genuinely interested in our rich heritage. You can always tell the difference between someone who is merely asking or saying things out of so-called politeness and another who is genuinely curious and inquisitive because they want to enrich their knowledge about the place and people they are visiting.
I felt privileged and proud to act as a spokesman for our culture and civilisation those few days.
On the bus from our Shanghai hotel to Hongqiao Airport for the flight to Beijing one of our visitors - who left at a different time - went mistakenly to the Pudong Airport instead. I don't know what happened when he boarded the taxi but this kind of mistake can happen to anyone, foreigner or Chinese, if you don't look at the ticket properly.
The mistake was not helped by the fact that Pudong Airport continues to have internal flights even though the majority of them are for international routes.
This over-lapping situation is not peculiar to China.
It would be like, for example, a Frenchman mistakenly going to Roissy Charles de Gaulle Airport when his flight to Bordeaux actually departing from Orly. In the other direction, whenever I book my flight from Bordeaux to Paris (to connect to Paris for Singapore), I have to make especially sure that the Bordeaux/Paris flight is to Roissy, not Orly.
The fact is that whether Chinese, French, English or American, some cities have grown bigger and bigger while their airports have remained the same original size. As a result, the airports have simply become too small to cope with the exploding population (like an old pair of trousers trying to fit into my expanding waistline).
When we got to Beijing, those of our Australian friends who were on their first visit from Margaret River must have been taken aback by how incredibly crowded the capital of China is. After all, the population of Beijing is nearly 20 million whereas that of the entire country of Australia is only slightly larger at around 23 million.
Being from Singapore where it is even smaller at about 4.5 million people, Beijing is truly a mind-boggling place. Honestly speaking, I have lost count of how many ring roads there are in the capital. It would also be simply impossible to estimate the number of cars there are on those roads.
Then I thought about how it was like five, six hundred years ago during the Ming Dynasty (1368–1644).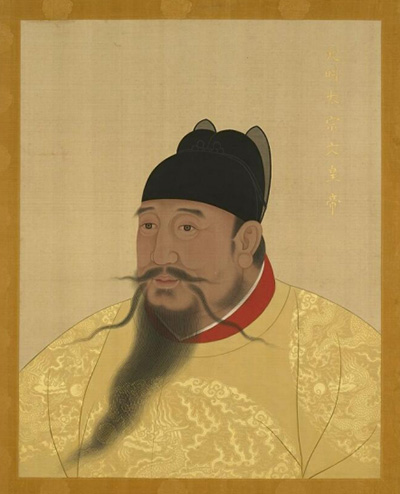 Founded by a peasant named Zhu Yuan Zhang, by the time his fourth son Zhu Di (reigned 17 July 1402 - 12 August 1424) ascended the throne as the Yongle Emperor (after usurping his nephew), the capital was moved from Nanjing to present day Beijing (the north being Zhu Di or the Prince of Yan's power base).
The emperor had a wife, many consorts and even more concubines. Still, they were fewer than the number of horses he owned. Over a million horses. These were of course spread across the empire but I can still imagine that there must have been the occasional "traffic jam" in the capital of four legged animals just as there are today with four wheeled cars.
The Ming was the last imperial reign in Chinese history that was of Han origin. Before that, it was the Yuan (1271-1368) who, of course, were Mongols. After the Ming, it was the Manchus who ushered in the Qing era (1644-1911).
Han people such as myself (although I am of course an 'Overseas Chinese'), we describe ourselves in this way because of the pride we have in the Han Dynasty (206 BCE-220 CE). This was one of the most glorious times in China's history when being 'Chinese' meant also to be open to outside ideas (it was even more so later during the Tang Dynasty 618-907).
Although there are no official statistics published, Buddhism is probably the most influential religion or way of thinking in today's China. Buddhism, in case you are not aware, is of Indian origin. And which became very popular from the time of the Han Dynasty.
So, just as more than two thousand years ago, China today is also open to all sorts of outside ideas. Sometimes perhaps more so than is necessary. Personally, I find it strange why so many important buildings in the big cities of China are designed by foreigners. Most of them seem completely out of place. As if they have no link whatever with our culture.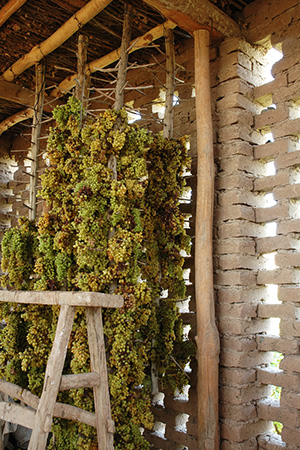 Other new influences are actually not so new. Take wine for instance.
In Xinjiang, they have been growing grapes for drying into raisins and turning into wine from at least 2,000 years ago. I remember, visiting that remarkable province for the first time two years ago in the company of Li De Mei, we went to a museum in Turfan which proudly displayed wine related objects including a beautiful hand-made wooden basket for harvesting grapes from the Han Dynasty.
Last week, when tasting Chardonnays from Margaret River in Shanghai, Beijing and Hong Kong, I thought about the Yongle Emperor. The reason for the connection is the colour: white.
In usurping the throne, Yongle went against the clearly stated wishes of his father who had named as heir his eldest son Zhu Biao and when the latter died young, Zhu Biao's son Zhu Yun Wen who became the Jianwen Emperor (reigned 30 June 1398 - 13 July 1402).
To consolidate his rule, Zhu Yun Wen had several of his powerful uncles executed or arrested (one committed suicide). Zhu Di, later to become the Yongle Emperor, was perhaps the most powerful of his princely uncles. And knew that his turn would come sooner or later (three of Zhu Di's sons were held hostage in the capital Nanjing by their cousin the Jianwen Emperor).
After becoming the third Ming emperor, Zhu Di went out of his way to do things that would confer legitimacy on his rule in the eyes of court officials and common people. These included the compiling of encyclopaedias and performing elaborate Buddhist rituals to his father Zhu Yuan Zhang, the Hongwu Emperor (reigned 21 October 1328 - 24 June 1398).
The Yongle Emperor even built a 9-story pagoda in white porcelain bricks in his father's memory, white being the colour of mourning and representing filial piety (The Porcelain Pagoda of Nanjing was destroyed during the Taiping Rebellion). Most of the ceramics from Zhu Di's era were also white in colour. Perhaps the most iconic of such ceramics is the ewer or jug which design is inspired by the Buddhist cap worn by Tibetan monks.
So, it was that last week, tasting Chardonnay, a white wine, I thought of the Yongle Emperor. And of his three sons held hostage by their cousin, the short-lived Jianwen Emperor (believed to have been burned to death when his palace was sacked). Here are my three most memorable Margaret River Chardonnays from last week. All are outstanding for different reasons.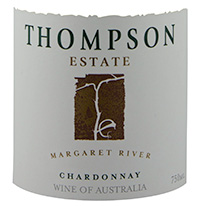 Thompson Estate Chardonnay 2012
Very lemony and grapefruity. Surging freshness and gravity-defying acidity. Lean, pure and ultra-tight. Only 12.5% in alcohol, this incredibly pristine Chardonnay has a future easily into the next decade. Finesse from start to long lingering finish.
Vasse Felix Heytesbury Chardonnay 2010 The most flinty/slatey of all the white wines tasted last week. Ripe, rich and dry. There's also freshness. A masculine Chardonnay with a firmness that reminds of a Puligny-Montrachet Premier Cru knocking on the doors of a Grand Cru.
Credaro Family Estate Chardonnay 2010 Big and bold, this full-bodied Chardonnay is not interested in taking prisoners. It's a 'take me or leave me' proposition with vanilla/battonage notes, buttery/creamy intense fruit and a roundness of freshness. The most Meursault-like of all the Margaret River Chardonnays.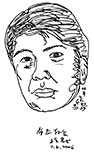 Columnist Introduction
A lawyer by training, CH'NG Poh Tiong also holds a Postgraduate Certificate with Distinction in Chinese Art from the School of Oriental & African Studies, University of London. He is an Honorary Ambassador of TEFAF – The European Fine Art Fair – Maastricht. CH'NG works principally as a wine journalist and is publisher of The Wine Review, the oldest wine publication in Southeast Asia, Hong Kong and China since 1991.
Click here to read all articles by CH'NG Poh Tiong>>
- Follow us on Weibo @Decanter??

and Facebook

for the latest news and updates -
All rights reserved by TI Media Ltd. No part of this publication may be reproduced, distributed or transmitted in any form or by any means without the prior written permission of Decanter.
Only Official Media Partners (see About us) of DecanterChina.com may republish part of the content from the site without prior permission under strict Terms & Conditions. Contact china@decanter.com to learn about how to become an Official Media Partner of DecanterChina.com.