CH'NG Poh Tiong's column: Zuo Wang
Filial piety is one of the most cherished virtues in the world. It represents obedience and loyalty to one's parents. Amongst Chinese people where family is supposed to be sacred, filial piety is expected and, let's be quite honest about it, practically demanded.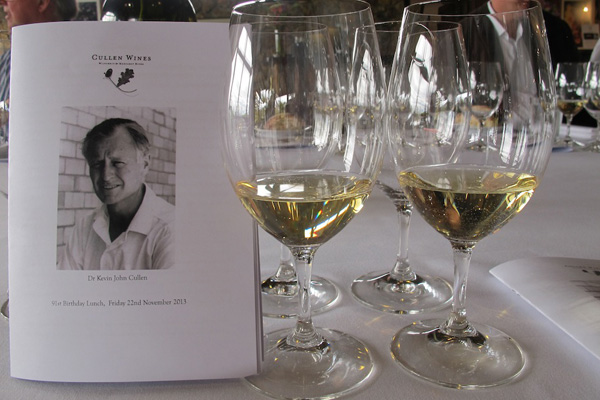 Respect and obedience should, I believe, be earned. Not demanded unconditionally. It would, for example, be very hard to obey a parent's wish to marry someone for whom we have no affection whatsoever. Or pursue a course of studies merely because they think it to be an ideal when we have other aspirations.
One of the most famous Chinese stories concerning filial piety comes to us during the ebbing days of the Northern Song Dynasty (960-1127). The Jurchens were invading from the steppes and finally conquered the north of the country including the imperial capital at Kaifeng and established the Jin Dynasty (1115-1234).
The Song court fled to the south and made Lin'an (present day Hangzhou) as the new capital.
The new emperor of the Southern Song Dynasty (1127-1279) was Gaozong (reigned 1127-1162). He was the ninth son of Emperor Huizong (reigned 1100-1125) and the younger half-brother of the last Northern Song Emperor Qinzong (reigned 1126-1127). Both Huizong and Qinzong were captured by the Jurchens and carted off as prisoners-of-war.
Gaozong was installed as the new emperor of the Southern Song. He is not our subject of filial piety nor for that matter of brotherly love.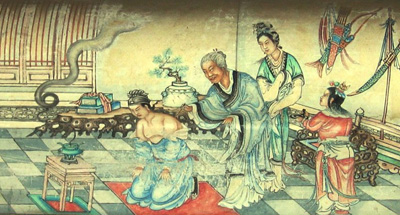 Our tragic hero is Yue Fei (24 March 1103 – 27 January 1142), a fearless, exemplary, loyal general of the Song era. Perhaps even more famously, Yue Fei was a very filial son. Legend has it that his equally patriotic mother tattooed her son's back with the four characters jin zhong bao guo which can be translated to mean 'Serve the Country with Utmost Loyalty'.
Unfortunately, Yue Fei's loyalty to the country was not rewarded. Instead, he paid with his life for his heroism and unwavering love for his motherland.
In 1140 Yue Fei and his men were in a position to recapture the old capital of Kaifeng. Leading up to that they had scored victory after victory against the Jurchens. Yet, instead of letting the army fight on, Emperor Gaozong and his Prime Minister Qin Hui ordered Yue Fei to abandon the campaign. He was then summoned back to the Southern Song capital.
Accounts differ as to how Yue Fei (and one of his sons) met their death. Some say they were murdered in custody before they arrived back to Hangzhou. Others that the emperor ordered Yue Fei to hang. Or that he was assassinated or poisoned. What is certain is that Yue Fei was murdered for his bravery and loyalty in serving the country.
Emperor Gaozong had a personal hidden agenda. If Yue Fei had succeeded in recapturing the north, that would have meant a return of his half-brother to the throne which Gaozong was then occupying. So used to the trappings of power, he was in no mood to lose it. Loyalty is high-minded but it doesn't stand a hope against treachery.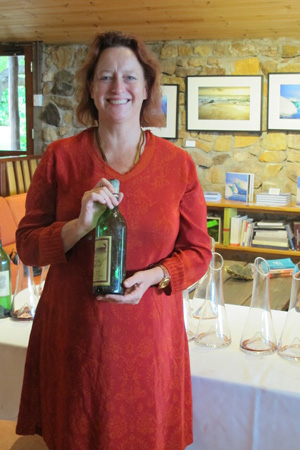 As a Chinese, apart from our parents, we are also expected to respect our elders. Sometimes, though, when I look at how older people take advantage of their age to intimidate, even bully younger people, I really don't see how some of them deserve to be respected at all.
All said, our parents and those who deserve our piety and respect, we should not begrudge them our obedience.
Two weeks ago, I was privileged to witness a most endearing display of filial piety. The devotion was the more remarkable because the attention was lavished on a parent who had departed nineteen years ago. The children – two sisters and a brother – celebrated their love for their father by marking his 91st Birthday! What a lucky man Dr Kevin John Cullen (22 November 1922 - 9 February 1994).
About 20 of us joined Chief Winemaker Vanya Cullen and her elder sister Jessica and elder brother Richard at the Margaret River winery founded by their father and late mother Diana Madeline.
The siblings felt their father's spirit was with us on his birthday. Indeed, Vanya informed that the same morning of 22 November 2013, 22 millimetres of rain had fallen. What a wonderful sign from the good doctor. Not to mention we were also entertained to his piano playing and animated singing from an old cassette recording.
Lunch started with Cristal 2005. This bubbly is so famous it does not even need for 'Champagne' to be written ahead of it to introduce the fact. The top wine of the House of Roederer is rich, ripe and has a cinnamon spiced aspect. Inspite of 2005 being a very dry, opulent vintage, there was welcomed freshness on the long finish.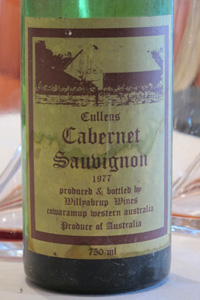 The white wines that impressed were:
Cullen Semillon Sauvignon Blanc 2003


There's still a hint of green in the colour. A whiff of sulphur followed by citrus, ginger and nutmegs. Very balanced and remarkably fresh. (On screwcap).
Cullen Kevin John Chardonnay 2006 en magnum


Bright straw green. Vanilla and ripe citrus. Intensity and persistence. Vibrant. Good freshness to contour and balanced all that fruit.
Joseph Drouhin Marquis de Laguiche Montrachet 2000 en magnum


Light mid-gold in complexion. Ripe and rich but controlled. Honey, minerality and spiced. Creamy in texture. Very long finish. A year ago, I had the same wine in Burgundy, also in magnum, and it was as impressive then as it was two weeks ago.
Then followed four sensational reds. Their colour is quite dark, almost coffee-like. If ever proof is needed as to how seriously great Cullen Estate is, these magnificent time travellers are evidence of that.
Cullen Cabernet Sauvignon 1977 (made by Kevin John)


Mint, minerally, ironstone, aged mocha, leather, sandalwood, dried Chinese prunes and smoky notes. Complex, balanced and lingering. The wine keeps changing in the glass, refusing to let go. Surely one of Australia's greatest Bordeaux blends ever produced. Deserves a sixth star.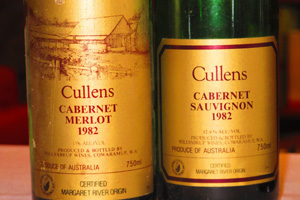 Cullens Cabernet Sauvignon 1978 (made by Kevin John)


Sandalwood and leather. Relative to 1977, leaner and fresher but also very balanced.
Cullens Cabernet Sauvignon 1982 (made by Diana Madeline)


This is a 100% Cabernet Sauvignon. Cassis, blackcurrant and sandalwood. Lovely tannins and dancing tip-toe freshness. Wonderful tension between fruit and vivacity.
Cullens Cabernet Merlot 1982 (made by Diana Madeline)


The blend is 73% Cabernet Sauvignon and 27% Merlot. Leather, autumn notes and dried Chinese prunes. The tannins are suave and smooth. A terrific companion to the 100% Cabernet Sauvignon.
Dr Kevin John Cullen's 91st Birthday lunch lasted about four hours. The occasion was filled with conversation, jokes, a song from Vanya Cullen (what a voice!) and tributes to the man. The best was found in the little booklet given out to us.
'Today, we honour Kevin and his many, many achievements. Above all else, he was honest, genuine and trustworthy.'
What an exemplary life!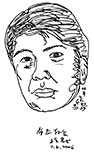 Columnist Introduction
A lawyer by training, CH'NG Poh Tiong also holds a Postgraduate Certificate with Distinction in Chinese Art from the School of Oriental & African Studies, University of London. He is an Honorary Ambassador of TEFAF – The European Fine Art Fair – Maastricht. CH'NG works principally as a wine journalist and is publisher of The Wine Review, the oldest wine publication in Southeast Asia, Hong Kong and China since 1991.
Click here to read all articles by CH'NG Poh Tiong>>
- Follow us on Weibo @Decanter??

and Facebook

for the latest news and updates -
All rights reserved by TI Media Ltd. No part of this publication may be reproduced, distributed or transmitted in any form or by any means without the prior written permission of Decanter.
Only Official Media Partners (see About us) of DecanterChina.com may republish part of the content from the site without prior permission under strict Terms & Conditions. Contact china@decanter.com to learn about how to become an Official Media Partner of DecanterChina.com.