CH'NG Poh Tiong's column: Zuo Wang
The practice of adding imperial reign marks onto Chinese ceramics and porcelain began only in the Ming Dynasty (1368-1644). Before that, everything was much more discreet.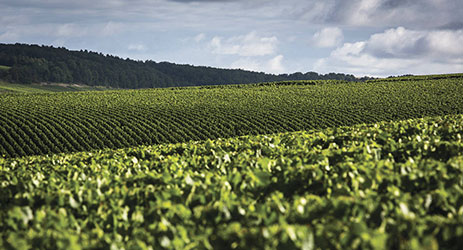 If Tang China (618–906) represents the high point in Chinese poetry, then the Song, both the Northern (960–1126) and Southern (1127–1279) Dynasties produced arguably the greatest ceramics of our ancient civilization. Mostly in monochrome, their fluidity, simplicity and subtlety have not been matched. The effects the glazes produced have been likened to jade, silver, snow and ice.
The most prized Song ceramics are ding, ge, guan, jun and ru. The last is the most sought-after because they were imperial wares exclusive to the court. Commoners had no access to them. Today, it is estimated that there are only about 70 pieces left in the entire world. Rarity aside, they are truly pristine.
My personal favourite, however, is jun ceramics. They are not so rare nor that fine but their dream-like shimmer and floating hues remind of the soft blue sky after a downpour. As for those jun wares that have purple splashes on them, they represent true genius of human creativity.
Song wares, their incredible delicacy and elegance, can be likened to very refined wines.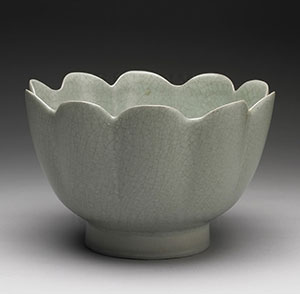 The five greatest expressions of white wines, for me, are Blanc de Blancs Champagne, Chablis, the Hunter Valley, Mosel Valley and Vouvray. In the alphabetical order in which they are listed, their grape types are Chardonnay, ditto, Semillon, Riesling and Chenin Blanc. The golden thread that weaves through all of them is a pristine purity of fruit untouched by the hand of oak. (Those winemakers who add oak to those wines do not, for me, achieve this pristine purity.)
There is, I think you would agree, something to be said for the view that the less we need to produce something great, the greater, therefore, is the final product.
In that sense, our five white wines, each able to attain nobility simply on its own driven personality without the external help of oak, fulfil the criterion admirably.
This purity is simplicity itself. Yet, to mistake simplicity for being simple would be the ultimate folly of a simplistic mind.
The fact is that an unoaked wine in the glass, it stands before us as if it were a person without any clothes or makeup. Every line of fruit, curve of freshness and natural composure – or the lack of it – will be exposed entirely. There's is no chance of a cover up.
Blanc de Blancs Champagne, Chablis, Hunter Semillon, Mosel Riesling and Vouvray Chenin blanc possess tenterhook acidity on the edge of extremity. Their liveliness swoop down on us like a raging storm of pelting freshness. All are hyper challenging to taste and, for the uninitiated, perhaps even hard to comprehend.
You have to blaze through that wall of primary steely acidity to get to the fruit. Which is not lying underneath the torrent of freshness, but wrapped and embellished into its core. It's as if, in a blinding blizzard, we are expected to see what is ahead of us. Perfect eyesight will be of no use whatsoever. Only time can calm the gravity defying acidity for the fruit to reveal itself.
When such white wines are judged young, it's not always humanly possible to tell the difference between greatness locked in an atom of unforgiving vivacity, and a thin, lean, mean green wine. A seasoned taster is required. Or if less experienced, someone who has a crystal ball with an uninterrupted view into the future.
There are many great examples of Blancs de Blanc Champagne, Chablis, Hunter Semillon, Mosel Riesling and Vouvray Chenin Blanc. Personal favourites include Champagne Salon, Domaine de Long-Depaquit, Tyrrell's, J J Prum and Domaine Huet respectively.
The two ultra cool climate Chardonnays can remind of tiny white flowers, young citrus, green unripe pineapples, nutmegs and a minerality that can ignite flint. Hunter Semillon is probably the most punishing wine to taste when young. Solidly pin-point citrus, the blanket acidity can be so raw that, by contrast, the Gros Plant of Nantais (from the lower Loire) will seem 'soft' in comparison. Only die-hard wine lovers need apply. But you won't be sorry.
As for the Mosel, just the name alone is entrancing. The Riesling here bewitches with flowers, citrus, young pineapples, Fuji apples, minerality and a dash of honey. As for Vouvray's irreplaceable Chenin Blanc, there's almost always a bee-waxy, woolly, wild honey and controlled minerality about this Loire white just outside the city of Tours, birthplace of Honore de Balzac the immortal writer. And supercharged acidity too of course.
The difference in varietals notwithstanding, the sensation when tasting those five wines is not dissimilar. The experience is like standing in front of an El Greco painting. The suspended figures are slim and long, yet possessing of great strength, vitality and backbone. We come face to face with greatness.
It's a great privilege, when raising a glass, not only to drink a soul searching lively wine but, in the drinking, feel completely alive. That feeling is as precious and timeless as all those great Song ceramics.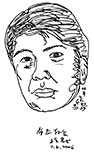 Columnist Introduction
A lawyer by training, CH'NG Poh Tiong also holds a Postgraduate Certificate with Distinction in Chinese Art from the School of Oriental & African Studies, University of London. He is an Honorary Ambassador of TEFAF – The European Fine Art Fair – Maastricht. CH'NG works principally as a wine journalist and is publisher of The Wine Review, the oldest wine publication in Southeast Asia, Hong Kong and China since 1991.
Click here to read all articles by CH'NG Poh Tiong>>
- Follow us on Weibo @Decanter??

and Facebook

for the latest news and updates -
All rights reserved by Future plc. No part of this publication may be reproduced, distributed or transmitted in any form or by any means without the prior written permission of Decanter.
Only Official Media Partners (see About us) of DecanterChina.com may republish part of the content from the site without prior permission under strict Terms & Conditions. Contact china@decanter.com to learn about how to become an Official Media Partner of DecanterChina.com.