CH'NG Poh Tiong's column: Zuo Wang
The greatest mistake we can make in trying to understand greed is to use logic to comprehend it. It's simply impossible. Reason? Greed is illogical. It would be like a kind-hearted person trying to understand why a torturer could be so cruel.
Greed and lust is all about over-drive. They push everything out of its voracious path.
You see this kind of behaviour at those 'all-you-can-eat buffet promotions' where, flushed with renewed greed after an earlier attack on the buffet spread, seemingly normal members of the human race make yet another battle charge for the caviar, oysters, lobsters, and foie gras. Even when their stomachs – and distorted faces – are going to explode. It's enough to make you sick.
Actually, at such naked displays of greed, only young children behave properly and don't overeat more than necessary. It's the adults who make fools of themselves.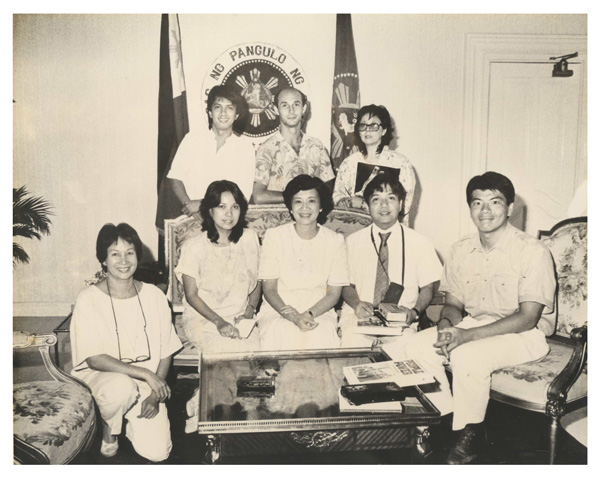 Twenty-eight years ago, I came face to face with another example of lust and greed when I visited Malacanang Palace in the Philippines in 1986.
Ferdinand Marcos had already been toppled by People Power and replaced by Corazon Aquino. I interviewed her on the 100th day of her becoming president. Corazon Aquino had Chinese blood in her. In fact, her maiden family name was Cojuangco (that being the combined entire name of a Chinese ancestor who was known as Co Juang Co). Modest, honest and friendly, Aquino had come from a wealthy family and went to university in the United States. She spoke Togalog, English and French.
The president who swept to office through People Power had parts of the presidential residence turned into a museum so that ordinary Filipinos could see the decadence and extravagance the former first couple had sunk to while the majority of the country struggled with daily poverty.
The highlight of the museum was Imelda Marcos's shoes. Their number was exorbitant even by "Sex in the City" calculation. The former beauty queen had 1,060 pairs! (She had big feet too).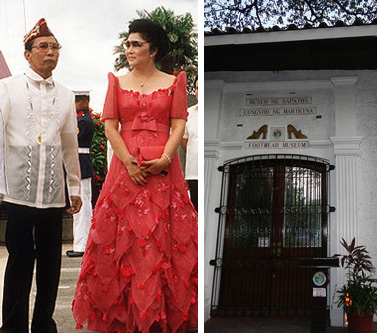 What was even more staggering was the fact that many of them were the same shoes in different colours. Some were even more extraordinarily identical. They were two pairs of the same shoes in the same colour!! (Maybe Imelda Marcos is colour blind).
When a person becomes completely consumed by greed, the cancer eats away all common sense. At first we become illogical. Later, plain stupid.
Based on 365 days a year, it would have taken Imelda Marcos some three years to go through 1,060 pairs of shoes. And that's if she changes a fresh pair every day. A new pair every 24 hours for 1,060 days. Think of all the endless blisters she would have to endure by wearing a pair of hard, stiff, new leather every day. Greed, it would seem, knows no pain.
Just to complete the wardrobe, Imelda Marcos also had 15 mink coats, 508 gowns and 888 handbags.
The greediest expressions of wine in Asia are the wine lists of the vast majority of 5-star hotels and some equally gobbling independent restaurants. It is not uncommon for these wine unfriendly establishments to slap on anything between 200 and 500% of the wholesale price they pay the distributor.
I've asked some of these greedy Food & Beverage directors why they price wines so exorbitantly.
Their reply is beyond dumb. And borders on the surreal. Wait for it. Are you ready? Here's their answer: "Because very few people order wines."
In Hong Kong especially (but not exclusively), they are even more shameless. After squeezing the supplier for a listing fee (this is common practice throughout Asia), and punishing the consumer with terrorist margins, many of the hotels actually "buy" their wine on consignment from the distributors. And then return unsold bottles three, six or nine months later. With no guarantee how those wines have been stored all that time.
You don't need to be an expert behavioural scientist to realise that a hotel, taking wines on consignment with the option to return them unsold, has no built-in incentive to ensure their proper storage.
It's straining logic to describe these food & beverage types as "professionals". We certainly can't label them as "wine lovers". If anything, they seem to have an evangelical streak in them to ensure as few of their customers get anywhere near a bottle of wine.
If only they were more intelligent than greedy. Then they would price their bottles so that more people could afford to enjoy them. In the process, the restaurant would make more money in reality than wishful profits on paper because "very few people order wines".
When wines are more reasonably priced, the staff also get practical training in opening bottles and pouring wine. With every opportunity to do so, the staff become more confident and proud of his or her job. Not to mention that the happy customer is also more likely to be a returning one.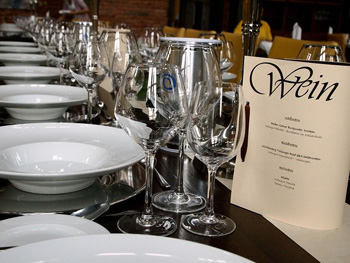 Finally, what I really don't understand is why the vast majority of restaurants in the world treat the menu and the wine list so unequally.
Would a restaurant, for example, be shocked, even insulted, if someone walks in, sits down, and not order food?
So, why is it so different if a customer does not order anything from the wine list?
Why isn't the wine list accorded the same respect as the menu? Restaurants are affronted if a customer does not order food. But not when he does not order wine?
I realise of course that food remains the main reason people patronise a restaurant and that instead of ordering wine, the customer may ask for other beverages such as tea or beer.
But I think the main reason the majority of people do not order wines in a restaurant in a 5-star hotel in Asia is because greed has infected the vast majority of those wine lists.
The choice is therefore clear for the wine lover.
Just as Imelda Marcos defined her life by the number of shoes she owned, consumers in Asia, when they come across obscenely priced wine lists, should also vote with their feet and avoid stepping into those places where "very few people order wines".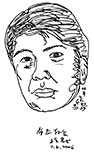 Columnist Introduction
A lawyer by training, CH'NG Poh Tiong also holds a Postgraduate Certificate with Distinction in Chinese Art from the School of Oriental & African Studies, University of London. He is an Honorary Ambassador of TEFAF – The European Fine Art Fair – Maastricht. CH'NG works principally as a wine journalist and is publisher of The Wine Review, the oldest wine publication in Southeast Asia, Hong Kong and China since 1991.
Click here to read all articles by CH'NG Poh Tiong>>
- Follow us on Weibo @Decanter??

and Facebook

for the latest news and updates -
All rights reserved by TI Media Ltd. No part of this publication may be reproduced, distributed or transmitted in any form or by any means without the prior written permission of Decanter.
Only Official Media Partners (see About us) of DecanterChina.com may republish part of the content from the site without prior permission under strict Terms & Conditions. Contact china@decanter.com to learn about how to become an Official Media Partner of DecanterChina.com.