CH'NG Poh Tiong's column: Zuo Wang
Just because pairing wine with food is not an exact science does not mean we can pair any wine with anything. Philosophically you can, of course, and democratically too, but some matchings simply do not work.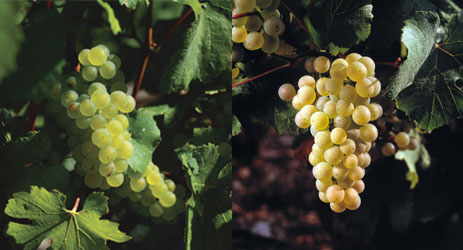 Wine is not the only drink to suffer from unintended consequences when pairing food with a liquid. If you paired the wrong dishes with an inappropriate beverage - whatever that drink may be - all hell can break loose.
The fact that the odd person may enjoy the odd pairing is irrelevant because our role as educators mean we have to make sure that what wine we pair with what food works for the vast majority of readers and consumers. Otherwise, we will be catering for a very small unusual few.
So, for example, a person may think that Coca Cola is divine with a steamed garoupa or that orange juice is heavenly with braised sea cucumber. Those are awful pairings that no one should have to suffer unless the person has completely lost his sense of taste.
Granted that everyone has the right to do what he or she likes but let's face it, those combinations are combustible. You will experience a nuclear explosion in your mouth. It would be like pairing the singer Rihanna on a date with a Muslim fundamentalist. The matching would be completely inappropriate and out of place, like featuring guqin music in a discotheque.
Wine writers who say 'Champagne pairs with any – and everything' should be made to drink champagne with a Xinjiang roast leg of lamb or Guangzhou roast goose. In both cases, pu-erh tea and old Shaoxing wine would fare better than bubbly. Red wine would certainly be better. Indeed, the lamb and goose are great with Chianti, Barolo, Rioja, Bordeaux, Burgundy, even a Beaujolais.
A bottle of bubbly is also quite hopeless with fatty belly tuna or otoro. Especially if the champagne is a crisp and acidic version.
The oily omega-3 rich belly tuna will make the champagne tastes very metallic or 'fishy'. Don't even think of kissing a Rottweiler after that!
The otoro would be better off smacking a ripe, rich creamy Batard-Montrachet or an equally textural, viscous Chateauneuf-du-Pape blanc.
If you have to insist on a bubbly, then make sure it is a mature, winey champagne such as Perrier-Jouet Belle Epoque 1990 or Champagne Deutz 2002. Definitely not a frisky teenager because instead of the wine wrapping round the rich belly tuna, it will collide with all that richness resulting in a fatal accident.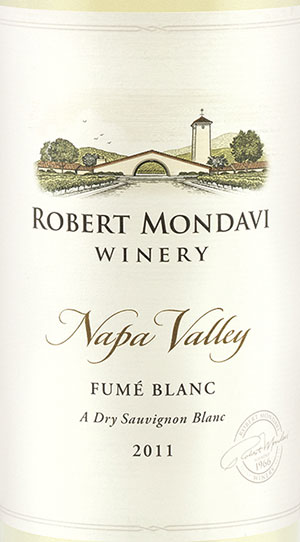 Texture Is Also An Important Consideration
Texture is not so much a taste but a sensation.
Wine, cloth, human skin, they all possess texture.
Last month, I attended a dinner which highlighted the wines of Robert Mondavi Winery.
No longer family-owned, the winery is now part of the huge Constellation Group. Before the sale, the company was struggling even as some members of the family were squabbling. It was sold in 2004 for US$1.03 billion. With that kind of payout, I'm sure some family members ended up popping champagne.
Back, however, to texture.
Robert Mondavi Napa Valley Fume Blanc 2011 and Robert Mondavi Private Selection Chardonnay 2012 illustrated very clearly differences in texture.
The former is, of course, made from Sauvignon Blanc. When I first met Robert Mondavi (18 June 1913 – 18 May 2008) in his iconic Oakville Winery more than 30 years ago, he informed that the name for the wine was inspired by Pouilly-Fume in the Loire Valley. American consumers, Mondavi said, loved the French association in the name.
Robert Mondavi Napa Valley Fume Blanc 2011 is spring onion spicy (both the white and green parts), grassy and ripe yellow citrusy. The vinosity is rimmed by freshness. The influence of oak is very well tempered. Overall, even though the wine has a hint of sweetness on the finish, the texture is crisp-ish.
The Private Selection Chardonnay 2012 is quite different. A shade – but barely – straw deeper in colour, the aroma of vanilla gives way to a creamy, lush, viscous mouth-feel. It was rounder and a dab oily. Again, it has a hint of sweetness on the finish.
Translation to texture?
If the Fume Blanc is linen, then the Chardonnay is velvet.
The night of the dinner in Singapore last month, the audience was very responsive (actually they were gracious) to my weak jokes. Their generosity and kindness inspired me. Accordingly, I went beyond simply referring to texture to describe the two wines. I gave them a physical edge.
The Fume Blanc, I ventured, is like French kisses on the cheeks. Touch and go.
The Private Selection Chardonnay is a big, frontal, extended, slobbering wet kiss. As I haven't had one of those for a very long time, I held on to the Chardonnay as long as I could.
High acidity in wine triggers off all sorts of taste from a food. On the other hand, when a wine is soft and round, that texture tends to wrap round the food and to seal its inherent flavours.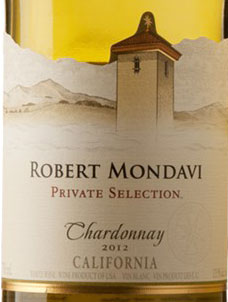 Here are some food matches with Sauvignon Blanc and Chardonnay.
Sancerre, Pouilly-Fume, Austrian and New Zealand Sauvignon Blanc & Blanc de Blanc Champagne and Chablis
Chaozhou Lu Shui Goose Liver
Vegetarian Goose
Deep-Fried Spring Roll
Deep-Fried Bean Curd Roll
Deep-Fried Frog's Legs
Hairy Crab
Fried dumplings such as Guo Tie
Shandong Deep-Fried Minced Pork Balls
Japanese Tempura
Korean Seafood Pancake
White Burgundy, New Zealand, Australia, California, Chilean and Argentinian Chardonnay
Dumplings such as Shui Jiao and Xiao Long Bao
Siew Mai dim sum
Steamed Fish, Crab and Lobster
Chaozhou Mustard Green with Fish Maw
Chaozhou Eight Treasure Vegetables
Fujian Gui Hua Crab Meat
Fujian Oyster Omelette
Huaiyang Zhugansi
Huaiyang Hairy Crab Meat Stir-Fried with Celery
Kejia Salt Baked Chicken
Shandong Stir-Fried Cod with Rice Wine
Shanghai Salt Water Shrimps
Shanghai Stir-Fried Nian Gao
Sichuan Four Seasons Beans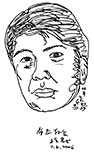 Columnist Introduction
A lawyer by training, CH'NG Poh Tiong also holds a Postgraduate Certificate with Distinction in Chinese Art from the School of Oriental & African Studies, University of London. He is an Honorary Ambassador of TEFAF – The European Fine Art Fair – Maastricht. CH'NG works principally as a wine journalist and is publisher of The Wine Review, the oldest wine publication in Southeast Asia, Hong Kong and China since 1991.
Click here to read all articles by CH'NG Poh Tiong>>
- Follow us on Weibo @Decanter醇鉴

and Facebook

for the latest news and updates -
All rights reserved by Future plc. No part of this publication may be reproduced, distributed or transmitted in any form or by any means without the prior written permission of Decanter.
Only Official Media Partners (see About us) of DecanterChina.com may republish part of the content from the site without prior permission under strict Terms & Conditions. Contact china@decanter.com to learn about how to become an Official Media Partner of DecanterChina.com.