When First Lady Peng Liyuan accompanied her husband Xi Jinping on his first overseas tour as President of China, the former singer struck a high note for her country's fashion industry.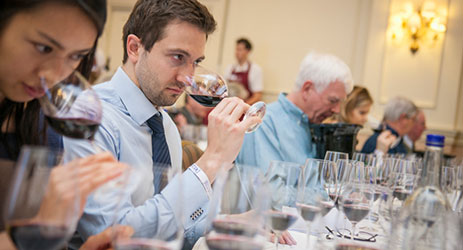 Instead of wearing foreign branded clothes, Peng's wardrobe was designed by a Guangzhou company called Exception de Mix Mind. Since then, the southern Chinese brand has enjoyed a surge in popularity. In fact, one of the handbags carried by the first lady has completely sold out!
Exception de Mix Mind could not have found a more ideal "model" for its clothes.
To begin with, the first lady was photographed wherever she accompanied Xi Jinping. The fact Peng is beautiful – and smiling - means the already elegant designs looked even more dashing on her.
We can safely assume that some of her clothes were made of silk, arguably the finest cloth ever created.

The Chinese civilization discovered the process of making the soft, light fabric from silkworms more than 3,000 years ago. While we don't know the exact precise moment when that happened, we do have evidence that the famous Silk Road existed from at least 1200 BCE.
One of the most remarkable caches of silk ever discovered is from what is today Hunan Province. In 1972, archaeologists stumbled on the burial grounds of an aristocratic family in Mawangdui (outside Changsha, the capital).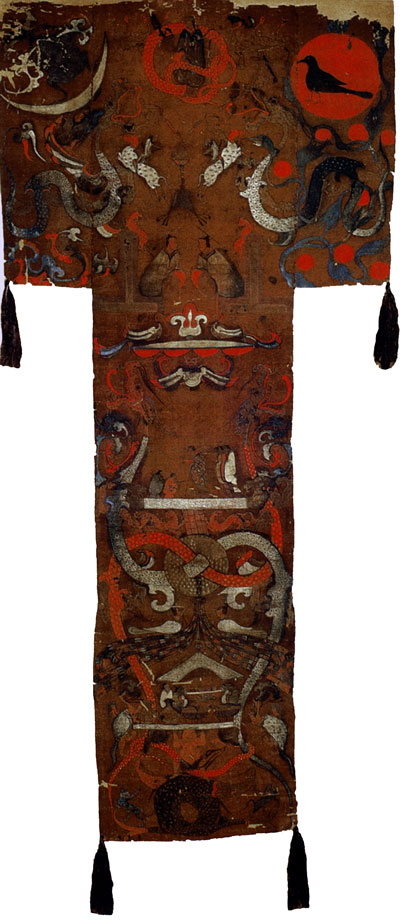 Western Han Chinese silk draped overthe coffin in the grave of Lady Dai
The Marquis of Dai lived during the Western Han Dynasty (206 BCE-8 CE). Grave robbers had made away with practically everything in the main burial chamber of Li Cang, the marquis. That of his wife was left untouched. And in remarkably good condition.
The mummified body of Lady Dai, her skin was still soft and her hair intact. She was wrapped in 20 robes. Also discovered was what seemed like a funeral banner, again in silk, that depicted what is thought to symbolise Lady Dai's earthly and spiritual lives.
The most remarkable piece of clothing is a long flowing robe. Made entirely of silk, it is so very fine that when wrapped up, the entire robe fits into a little match box.
As a material, silk wraps around the body like water when splashed on human flesh. Silk clings and falls effortlessly on the human shape. The fabric is smooth and soft. Yet, silk is also quite strong. Before paper was invented, painting was done on silk cloth. Silk is versatile and, as evidenced by the Mawangdui find, capable of lasting a very long time.
Most of us would, I believe, if we had to ascribe a gender to silk, describe the material as feminine. On the other hand, something like linen which is firmer, harder and more coarse would be masculine.
Silk floats and flies with the wind. Other materials such as cotton, linen or wool would just drop to the ground. Silk is light.
Christian Moueix, who owns properties such as Chateau Trotanoy, Magdelaine, Belair-Monange and Hosanna (his brother Jean-Francois Moueix owns Petrus) once said to me that 'A wine does not have to be full-bodied in order to be great. Light wines can be just as great'.
How very right the Frenchman is.
If we transpose that idea onto the human form, it becomes even more obvious.
Would anyone of us, for example, regard an overweight sumo wrestler as being greater than someone who is thinner and less big?
The same observation can be made also for food.
Chinese people have one of the most sensitive palates in the world. The reason is because we eat almost anything. Not to mention that the same ingredients can be prepared in so many different ways. Collectively speaking, if we added up all the different provincial and regional cuisines in China, Chinese food has more variety of dishes than any other style of cooking.
Two of Chinese cuisine's greatest ingredients are fish and doufu. Perhaps the best way to savour their delicate taste is to steam them. When prepared this way, the fish and doufu are even lighter in taste than say if braised or deepfried. Steamed fish and doufu are not heavy dishes.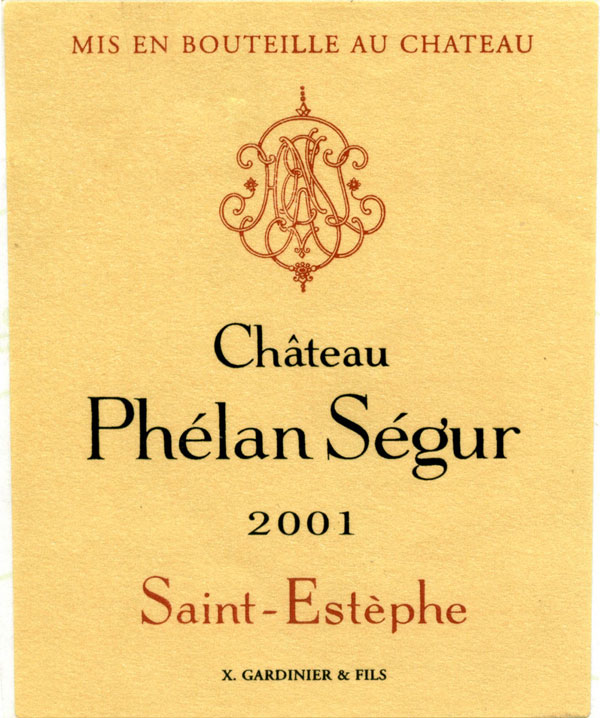 Would you then consider that steamed fish and steamed doufu are inferior in taste to the full-bodied flavours of mutton and cheese?
Last week, I tasted a white, red and champagne that reminded me of qualities associated with silk.
Jean-Paul & Benoit Droin Chablis 2011 has great purity of fruit. The aromas are of apples, white flowers and slate stone. On the palate, it is delicate, elegant and intense. The 100% Chardonnay from northern Burgundy is delicious with deep-fried Cantonese dim sums and Japanese tempura.
The red was Saint-Estephe's Chateau Phelan-Segur from one of my favourite vintages. In fact, this is the year that ushered in the 21st Century, namely 2001. Generally speaking, 2001 is not a big, in-your-face wine. Instead, red Bordeaux of this vintage are wonderfully balanced, fresh, soft yet intense, and full of charm. Chateau Phelan-Segur 2001 can claim all those qualities.
The champagne was served at a farewell lunch for someone who was going back to Paris after working in Singapore for the last three years.
Champagne Perrier-Jouet Grand Brut Rose is light pink in complexion. The bubbles ascended the glass like spiralling silk ribbons thrown by a dancer. The red cherry fruit was very beguiling and absolutely delicious. When the champagne became less cold, not only were the flavours more distinct, the texture of the wine was also smooth as silk.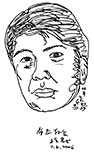 Columnist Introduction
A lawyer by training, CH'NG Poh Tiong also holds a Postgraduate Certificate with Distinction in Chinese Art from the School of Oriental & African Studies, University of London. He is an Honorary Ambassador of TEFAF – The European Fine Art Fair – Maastricht. CH'NG works principally as a wine journalist and is publisher of The Wine Review, the oldest wine publication in Southeast Asia, Hong Kong and China since 1991.
Click here to read all articles by CH'NG Poh Tiong>>
All rights reserved by Future plc. No part of this publication may be reproduced, distributed or transmitted in any form or by any means without the prior written permission of Decanter.
Only Official Media Partners (see About us) of DecanterChina.com may republish part of the content from the site without prior permission under strict Terms & Conditions. Contact china@decanter.com to learn about how to become an Official Media Partner of DecanterChina.com.