CH'NG Poh Tiong's column: Zuo Wang
Anhui Cuisine is one of the eight great cuisines of China. It is supposed to originate from Shexian County in Huangshan.
During the Jin Dynasty (265-420 AD), Huangshan or Yellow Mountain was called Xin'an Shire. It was not until the Song Dynasty (960-1279 AD) that this was changed to Huizhou. The Xin'an River has however kept its name till today and is a source of the famous Mandarin fish.
As a result of its historical links, people commonly refer to Anhui Cuisine simply as Hui Cuisine.
When I visited the province, I took the high-speed train from Shanghai and reached the capital Hefei in four hours.
Braising is a very prevalent way of cooking in Anhui cuisine. There's also a heavy reliance on soya sauce which means Hui Cuisine can be quite salty and rather full-bodied. In fact, I have never tasted anything saltier than Anhui food. This is on top of the fact that I already like my food quite salty in the first place.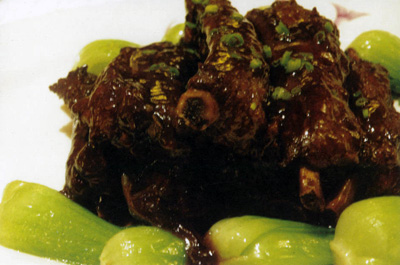 Braised Pork Ribs
Truth be known, it is easier, and more versatile, to pair wine with salty, than sweet, dishes. Just as with pork belly, pork ribs are also a common feature of many expressions of Chinese cuisine. They can be steamed, stir-fried, deep-fried, braised, barbecued, roasted, baked and also included in a soup.
When chefs prepare pork ribs in the same manner as pork belly, the former are almost always never done as sweet as the meat from the belly.
The reason is because pork ribs are less fatty. Apart from braising Anhui Pork Ribs in soya sauce, there's really no reason why a chef cannot add a dash of rice wine to this Hui specialty. The dark, rich sauce is a dash sweet but not overly so.
Instead, the sweetness comes mainly from the fatty, streaky parts of the ribs and because the soya sauce taste is also dominant, a red, over a white, wine is better with the finger-licking ribs.
Take no prisoners and go directly for a full-bodied, mature, smoothened, fruity red such as a Barossa Shiraz, South African Pinotage, California Zinfandel or Nero d'Avola from Sicily.
Two Famous Personalities
The old capital of Anhui was Anqing. It was changed to Hefei by Mao Zedong after the communists defeated the Kuomintang in 1949.
Hefei city's proudest son is Lord Bao (999-1062 AD), a justice-for-all, don't-pull-strings-on-me, incorruptible judge who lived during the Northern Song Dynasty (960-1127 AD).
Television and movies always portray him as very dark in complexion, something very unusual for a Han Chinese.
The upright judge is also very impatient with the rich, powerful and privileged who try to evade the law because of their wealth, station and status. Justice Bao is worthy not just of Chinese, but universal, respect.
The Memorial Temple of Lord Bao is situated inside Baohe Park in downtown Hefei. Some of the staff who perpetuate his memory are his direct descendants. There's also a river named after the great judge.
Another famous personality of Hefei is Li Hong Zhang (15 February 1823 – 7 November 1901).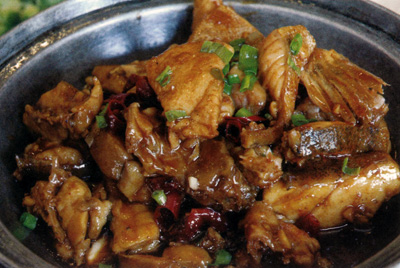 A military general, Li was Grand Secretary (effectively Prime Minister) of China for 25 years during the Qing Dynasty (1644-1911). In earlier Chinese history books, he is portrayed unfavourably and even regarded as a traitor because, as Grand Secretary of China, he was the one to have to sign all those unequal treaties the country entered into because of the weakness of the Qing rulers during its sunset years. There has, however, been a reappraisal of Li's legacy.
Considerably more positive, Marquis Lee (and, posthumously, the title Earl, the highest given to Han Chinese by the Manchus) is now credited with being a reformer who tried to modernize the Chinese military, navy and industry along Western lines. Indeed, these days, he is referred to as 'the first man to advocate the open-door policy in China' (before Deng Xiao Ping).
Li's former residence is in the centre of Hefei.
When I visited 208 Huaihe Road in Luyang District, it was packed with tourists from all over China. Incidentally, Li Hong Zhang's great, great, great grand niece lives in Libourne. She is Cherise Moueix, the wife of Christian Moueix, one of Bordeaux's most influential negociants and prominent owner of Saint-Emilion and Pomerol properties.
Smelly Mandarin Fish
This is one of the signature dishes of Anhui cuisine.
The Mandarin Fish from the Xin'an River is salted and left to ferment for a few days before cooking. During this time, it acquires a very pungent smell.
Braised in soya sauce, the flavours, both the fish and sauce, are very strong. This dish is very much an acquired taste and the first encounter may not necessarily be an agreeable one. It can, however, grow on you.
Smelly Mandarin Fish goes supremely with a bowl of rice which happens to be the staple of Anhui. Given that this unique Hui specialty is full-bodied, a light acid white will just collide and bounce off the brick wall of intense flavours.
Aim straight instead for a mature big white such as a northern or southern Rhone, Meursault and oaked Chardonnay. The real treat, though, will be a Manzanilla, Fino Sherry or that great treasure of France, Vin Jaune du Jura.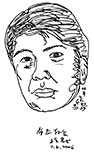 Columnist Introduction
A lawyer by training, CH'NG Poh Tiong also holds a Postgraduate Certificate with Distinction in Chinese Art from the School of Oriental & African Studies, University of London. He is an Honorary Ambassador of TEFAF – The European Fine Art Fair – Maastricht. CH'NG works principally as a wine journalist and is publisher of The Wine Review, the oldest wine publication in Southeast Asia, Hong Kong and China since 1991.
Click here to read all articles by CH'NG Poh Tiong>>
- Follow us on Weibo @Decanter醇鉴

and Facebook

for the latest news and updates -
All rights reserved by Future plc. No part of this publication may be reproduced, distributed or transmitted in any form or by any means without the prior written permission of Decanter.
Only Official Media Partners (see About us) of DecanterChina.com may republish part of the content from the site without prior permission under strict Terms & Conditions. Contact china@decanter.com to learn about how to become an Official Media Partner of DecanterChina.com.