CH'NG Poh Tiong's column: Zuo Wang
Last week, the second Decanter Asia Wine Awards was held in Hong Kong. The week before, I was involved in another wine competition for a private business club in Singapore.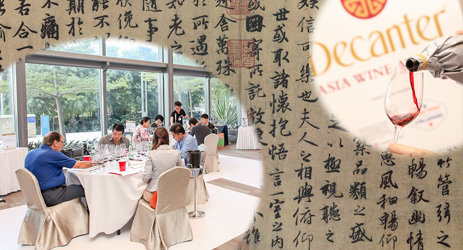 As you probably know, wines at such competitions are tasted blind. This to ensure anonymity of the bottles. As such, the tasters do not know the brand they are judging. They do, however, know what region or country, type of grape or grapes, and vintage of the wine. These information are useful and important in deciding whether the sparkling, white, rose or red is a good representation of the type of wine we are judging.
Wine competitions remind me a bit of Chinese scholars getting together and pitting their skills at composing poetry and calligraphy against each other. Such competitions although friendly are also very serious in that they can reveal the skills, or lack of skills, of the person composing the poetry or executing the calligraphy.
Having said that, they are also happy occasions where friends get together to celebrate what they consider very important things in life, namely poetry and calligraphy.
Scholars being enlightened and wise people, they also drink wine and listen to music during such competitions. In fact, the most famous gathering of scholars took place exactly 1,660 years ago in 353 during the Eastern Jin Dynasty (317-420).
Forty-two scholars gathered during the Spring Purification Festival at the Orchid Pavilion near Shaoxing. They listened to music and played a drinking game. Wine cups were floated down a small winding creek as the men sat along its banks. Wherever the cup stopped, the person closest to the cup was required to empty it and write a poem. There was laughter all around. In the end, twenty-six of the participants composed thirty-seven poems.
It was however left to Wang Xizhi (303-361), the Sage of Calligraphy, to write the preface to the momentous occasion. Only copies of the original exist today. There is a story that Tang Emperor Taizong (reigned 626-649) loved the Preface to the Orchid Pavilion so much he sent someone to steal if from the monk who owned it and then had it buried with him in his tomb when he died.
At this year's second Decanter Asia Wine Awards, apart from being a Vice-Chair for the wines of China, India and Japan, my panel also judged wines of Western Australia including the Great Southern region and the more renowned Margaret River.
Earlier in the year, in February, I visited Margaret River and tasted blind 55 wines of the 2010 vintage and 35 of the 2009 vintage blind. The purpose for that was to write my inaugural 'Margaret River Report'. The 7-page report (in English) can be found at www.chinesebordeauxguide.com.
Because I specialise in the wines of Bordeaux, I concentrated only on Cabernet Sauvignon and the Bordeaux blends of the region.
Next month, I will be helping eight of Margaret River's top wineries organise a public tasting and public dinner in Beijing (Monday 14 October); Shanghai (Tuesday 15 October); and, Hong Kong (Thursday 17 October 2013). The owners/representatives will also be present.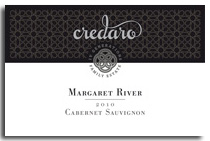 One of the wineries, Credaro Family Estate, has just won International Trophy for Best Shiraz in Decanter World Wine Awards 2013. Their Cabernet Sauvignon 2010 was also the top wine I tasted back in February. The Chardonnays and Cabernet Sauvignons of the other wineries are also very impressive. The eight of them, in alphabetical order, are:
• Credaro Family Estate
• Deep Woods
• Happs
• Rosily Vineyard
• Thompson Estate
• Vasse Felix
• Voyager Estate
• Xanadu
I have another ulterior motive in telling you about the public tastings and public dinners. I am embarrassed to say it is not related to wine at all. It's all to do with the human heart.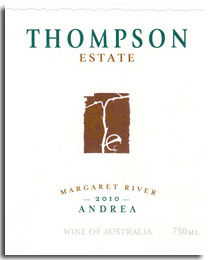 Peter Thompson is Professor of Medicine & Population Health at the University of Western Australia, Director of Research Development at Sir Charles Gairdner Hospital and former part-owner of Pierro Vineyards (from 1990-2008). He also happens to be proprietor of Thompson Estate which he and his wife Jane founded in 1997. Their Thompson Estate Andrea Reserve Cabernet Merlot is stunning. Not to mention that their Chardonnay is also one of the best in Margaret River.
That is hardly surprising because of the involvement of Margaret River veteran Bob Cartwright. Between 1978 and 2005, Cartwright was responsible for 28 vintages at the famous Leeuwin Estate. Today, he works as a consultant and is also Chief Winemaker at Thompson Estate.
Peter Thompson will be coming to Beijing, Shanghai and Hong Kong. I know his wines well and admire them.
I will however be asking him medical rather than wine related questions. The reason is because last month, my mother had an operation to replace a valve in her heart and also had a pacemaker attached. I will make sure that I will be holding a glass of delicious Margaret River wine when I approach the friendly professor for his expert advice.
I hope that you can join us too. If you are interested in attending the public tasting (free of charge) or/and the public dinner (at cost price to decanterchina.com readers), please email me at wine@thewinereview.com.sg.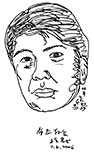 Columnist Introduction
A lawyer by training, CH'NG Poh Tiong also holds a Postgraduate Certificate with Distinction in Chinese Art from the School of Oriental & African Studies, University of London. He is an Honorary Ambassador of TEFAF – The European Fine Art Fair – Maastricht. CH'NG works principally as a wine journalist and is publisher of The Wine Review, the oldest wine publication in Southeast Asia, Hong Kong and China since 1991.
Click here to read all articles by CH'NG Poh Tiong>>
- Follow us on Weibo @Decanter醇鉴

and Facebook

for the latest news and updates -
All rights reserved by TI Media Ltd. No part of this publication may be reproduced, distributed or transmitted in any form or by any means without the prior written permission of Decanter.
Only Official Media Partners (see About us) of DecanterChina.com may republish part of the content from the site without prior permission under strict Terms & Conditions. Contact china@decanter.com to learn about how to become an Official Media Partner of DecanterChina.com.