Demei's View - Wine Communication from a Chinese Winemaker
'What should I plant? What are the best varieties?'
As a technician working in the wine industry, I'm often asked these questions by investors, whenever I pay a visit to a wine region. These are indeed difficult questions—otherwise they won't come up over and over again.
To decide which variety to plant in a specific region, there are two aspects to consider. The first is whether the chosen variety can grow in a healthy state in that region. Vitis vinifera can hardly survive in the damp and hot climate of Southern China; therefore although vitis vinifera was introduced into China two thousand years ago, due to the humidity, high temperature and frequent occurrence of diseases, wine growing has rarely been successful in this part of China.
Most of the limited plantings of vines in Southern China are table grapes, with hybrids of European species and American species, as well as hybrids of European and Asian species, performing much better than European species. Therefore it's fair to say that vitis vinifera grapes are not the most 'suitable' varieties here.
In the history of Bordeaux, there are many more grape varieties planted in this region than the few AOC-certified varieties. The reason behind this is not that they can't survive here, but something else.
Planting vines to make wine is a proactive behaviour conducted by human-beings to achieve a purpose—and gaining profit is the fundamental objective. By choosing the varieties with a more competitive edge in the market, growers are more likely to gain a larger profit.
Therefore profit potential is the other to consider when choosing the 'suitable variety' for a region.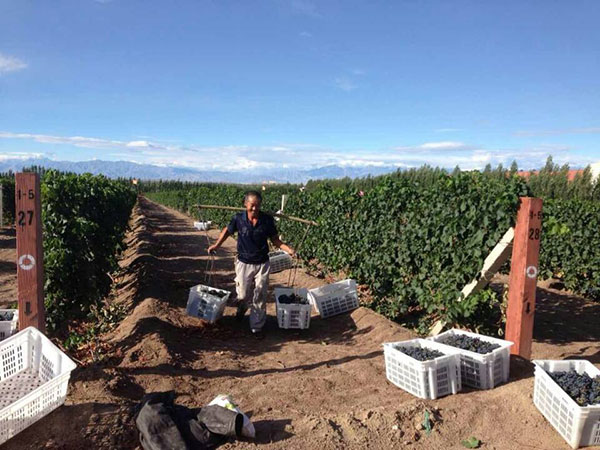 Some may argue that many factors can affect a product's performance in a market, which is true. However, the core competitive edge of a wine lies in its uniqueness, which is defined by its specific producing area and its key grape variety or varieties.
Factors such as winemaking techniques, marketing strategies and cost-control methods can be replicated in other regions, but the wine itself can't. For instance in France, Cabernet Sauvignons and Merlots produced in other regions can hardly be as competitive in the market as those produced in Bordeaux.
Now let's go back to the questions—even if the above was explained to the investor, he/she would possibly not take it as an answer and continue to ask impatiently, 'so to put it simply, what variety should I plant on this land?'
China hasn't got the long wine growing history of Europe, so there isn't much traditional experience to be learned from. In the past, Chinese people were mainly working on producing enough food to survive, and research on wine grape growing was rarely been given much attention. So if I were to answer this question seriously, we'd need to conduct research on the region's climate conditions first, and single-out varieties that prone to these conditions thus possibly suitable for the region.
This process will identify a considerable chunk of candidates, rather than just a few. But what needs to be done next is clear; the 'star varieties' or the most commercialised varieties would clearly make better business sense for the growers.
There's little surprise that the most widely planted wine grape in the world - Cabernet Sauvignon - also dominates Chinese vineyards. I don't know for sure whether the wide plantation of Cabernet Sauvignon for winemaking in previous years was due to the reasoning stated above, but the fact is that more than 60% of wine grapes planted in China are Cabernet Sauvignon.
When Sarah Kemp, Steven Spurrier and I were discussing about what to present if we were to host a Chinese wine tasting during the inaugural Decanter Shanghai Fine Wine Encounter in November, we naturally agreed on choosing Cabernet Sauvignon made in China, as there is no better variety demonstrating the unique features and technique levels of Chinese winemaking.
We still don't know for certain whether China has another Cabernet Sauvignon sweet point, but one thing we do know is that not every region planting this grape is a perfect fit. This is perhaps the reason why some producers chose to introduce new varieties during the latest boom of Chinese wine industry.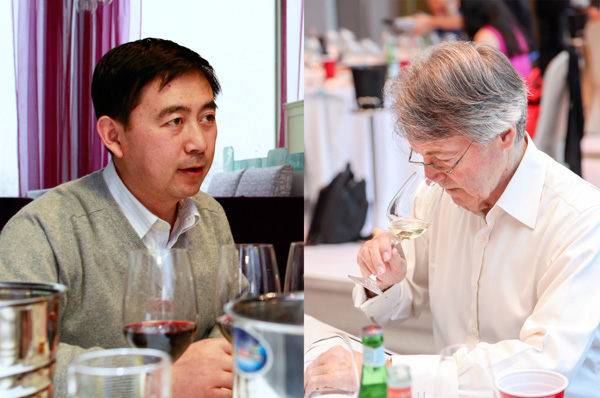 Decanter Shanghai Fine Wine Encounter
The Ritz-Carlton Shanghai, Pudong
29 November 2014
Meet the producers: Great Cabernets from China
10.00am - 10:40am
An exclusive seminar on Cabernet Sauvignon with Steven Spurrier, Decanter's consultant editor and Li Demei, China's leading wine authority.
A unique chance to learn about the noble grape Cabernet Sauvignon from world expert Steven Spurrier and China's most revered winemaker, Li Demei. They will be showing four outstanding Chinese wines to demonstrate the exciting future of Cabernet Sauvignon in China.
Speakers:
Steven Spurrier, Decanter's consultant editor
Li Demei, China's leading wine authority
Wines you will taste:
- HeLan QingXue Vineyard JiaBeiLan Reserve 2011
- Grace Vineyard Deep Blue 2011
- Sino-French Demonstration Vineyard Cabernet Sauvignon 2012
- Silver Heights The Summit 2012
Translated by Sylvia Wu / 吴嘉溦
All rights reserved by Future plc. No part of this publication may be reproduced, distributed or transmitted in any form or by any means without the prior written permission of Decanter.
Only Official Media Partners (see About us) of DecanterChina.com may republish part of the content from the site without prior permission under strict Terms & Conditions. Contact china@decanter.com to learn about how to become an Official Media Partner of DecanterChina.com.