Demei's View - Wine Communication from a Chinese Winemaker
A true wine lover—not to mention those who work in the wine industry—won't be satisfied with drinking the same wine every day, no matter how expensive and precious it is.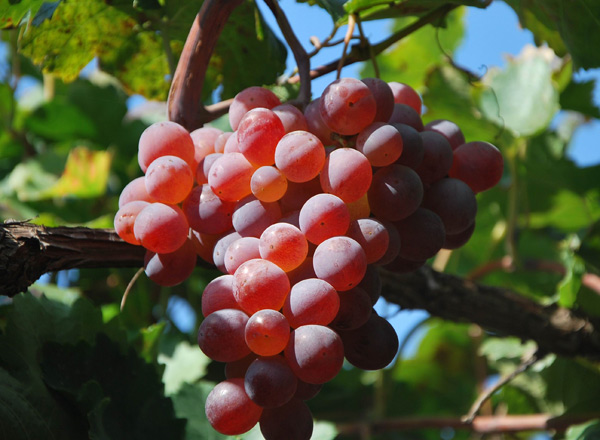 For those who don't drink wine at all or haven't fallen in love in wine, wine is just another type of alcoholic drink besides beer and spirits. However, once you become a wine lover, all of a sudden you find yourself on a journey of endless exploration.
Style, region, variety, vintage, producer… For wine lovers, every element of wine is worth exploring. They search for joy with any new discovery in their adventure, and can't wait to share their findings to their friends. I still vividly remember a China-themed dinner I organised for my classmates and teachers 12 years ago in Bordeaux.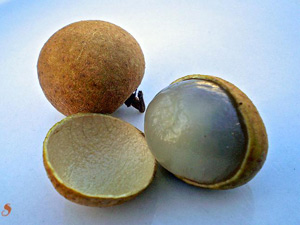 I chose two Chinese wines for the dinner (at that time, finding one red and one white was difficult enough). Technically speaking, the red wine was of fair quality, even commendable; the white, on the other hand, though not inferior to the red, could hardly qualify a great wine.
However, everyone seemed to be far more interested in the white than the red, because it was made from an unfamiliar grape variety—Longyan (Dragon Eyes).
Obviously Longyan doesn't really mean the eyes of a dragon—no one has ever seen a dragon in real life, unless they are dreaming—and it's not the Longyan fruit (Dimocarpus longan) usually found in south China. It is actually the name of a grape variety.
Longyan belongs to Vitis vinifera. Though it's difficult to trace exactly when it was brought into China, the variety is commonly believed to have been planted in China for more than 800 years. Now it's more commonly seen as a table grape in Ningxia, Shanxi, Zhangjiakou and Changli of Hebei, as well as the Shandong Peninsula.
Longyan buds late, and its accessory bud usually develops well. The vine is strong against late spring frosts and very productive, thus is widely planted in North China.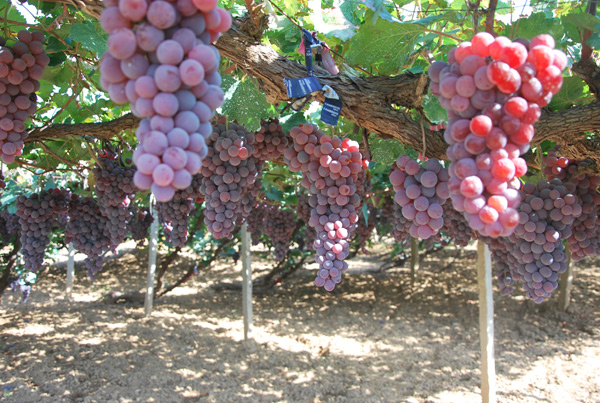 It is a late ripening variety; its firm pulps and steady stems mean that berries won't fall off that easily during storage. Due to this reason, in ancient China, when the storage conditions of fresh fruits were not as satisfactory as today, Longyan was favoured by producers and consumers.
Similar to Gewurztraminer, when Longyan grape matures, its skin turns red. The average weight of each berry is 7 to 8 grams (5 times heavier than that of Cabernet Sauvignon), and a good sugar and acid balance gives Longyan a pleasant taste as a table grape.
As this grape is widely planted and easy to source, in 1979, China Great Wall Wine (which belongs to COFCO) chose Longyan to produce the very first dry wine in China, the 'Great Wall Dry White'. The wine was produced in Huailai, Hebei Province, which is an important producing region for the grape.
Thanks to the well-established distribution channels of COFCO, 'Great Wall Dry White' was exported to various countries in the world, which explains why we found this wine in France 12 years ago.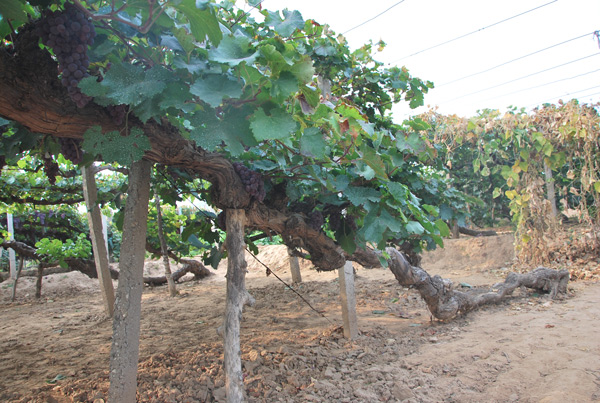 After years of research, Great Wall Wine further explored the local Longyan vineyards, and found some old vines (some of which are over 100 years old). Using berries produced from these vines, Great Wall Wine carefully crafted a wine called 'Bai Nian Lao Shu (100-year old vine)'.
During the recently finished wine tasting training organised by China National Food Industry Association (CNFIA), I had the chance to sample this wine. And at the discussion session afterwards, it seemed everyone absolutely loved it.
Alcohol: 12.5%
Vintage: 2012
Region: Huailai, Hebei Province
Tasting notes: light straw yellow, pale rim; fruit-driven shy nose of green plum and white peach. Soft entry, mid body, vibrant and fresh palate with some length. Astringent at the finish (possibly traces of tannin from skin contact).
Translated by Sylvia Wu / 吴嘉溦
All rights reserved by Future plc. No part of this publication may be reproduced, distributed or transmitted in any form or by any means without the prior written permission of Decanter.
Only Official Media Partners (see About us) of DecanterChina.com may republish part of the content from the site without prior permission under strict Terms & Conditions. Contact china@decanter.com to learn about how to become an Official Media Partner of DecanterChina.com.