As the maker of China's first Marselan wine, Chinese wine authority Professor Li Demei hosted a full-house masterclass dedicated to the variety during ProWein 2017.
Learn about the origin and character of the variety, and try six quality Chinese wines made from it.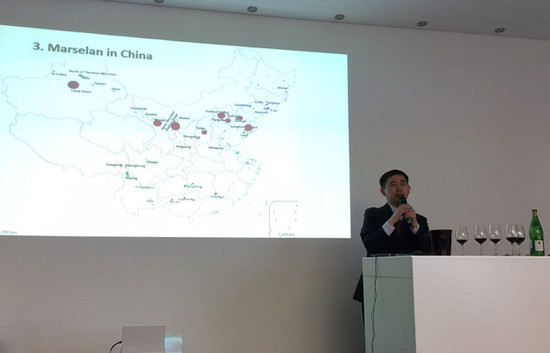 The origin of Marselan
The Marselan grape is a crossing of Cabernet Sauvignon and Grenache created artificially in 1961 by Professor Paul Truel in association with French research institutions INRA and ENSAM.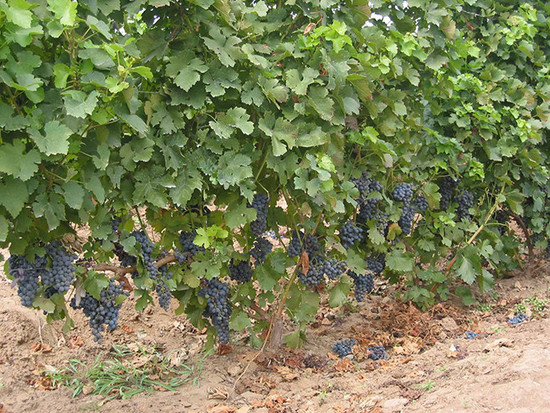 Marselan was born in the Vassal Winery on the coast of the Mediterranean, receiving its name from the local town Marseillan.
Since the beginning of human history, plant breeding has played an important part in agricultural production. The most straight-forward method is to nurture and multiply the plants that already have the desirable qualities.
A more complex approach is to identify different varieties that each have some unique advantages, and cross-pollinate them. The aim is to create off-springs that have inherited the most desirable qualities from both parents. The process can be manipulated and controlled, though in the wild, the crossing more often happens naturally.
Marselan was created by artificially crossing two well-known varieties—Cabernet Sauvignon and Grenache. It is an important achievement in the modern efforts to breed quality wine grapes, featuring desirable characters including big fruit bunch, small berries and good resistance to diseases.
Why are these characters favourable? Big bunches can lead to higher yields, while resistance to disease means better chance of harvesting healthy fruits. Small berries mean higher proportion of skins, which in turn brings richer flavours, deeper colours and more tannin to the wine.
Marselan ripens comparatively late, with good resistance to powdery mildew, mites, grey rot and coulure. From its big fruit bunches and small berries, winemakers can extract aromatic, deep-coloured wines with soft tannins and good ageability. Merlot is sometimes used in the blend.
From France to the world
The wine world has experienced rapid development and changes in the last 50 years. The traditional, complex and perfectionist Old World style is met with the innovative, vibrant and approachable New World Style.
The New World finds its roots in the Old World, which is governed by strict laws and regulations. The New World displays a more approachable image with its creativity and diverse styles. The Old World and the New World are constantly learning from and influenced by each other.
Marselan comes from the Old World. To be more specific, it is designed for Languedoc of France with its resistance to heat and diseases. After being recognised in Languedoc, the variety started to be planted widely in Southern Rhone. French official figures show that the total planting of Marselan in 2006 was 1,356ha, growing fast to 2,375ha in 2009 and 3,423ha in 2011.
However, due to the strict production laws in France, new varieties don't usually have much chance to shine; hence the immigration of Marselan to the free New World.
In 2008, Argentina planted 79ha of Marselan. Brazil planted 24ha in 2007. The variety is also found in Spain and California. In 2001, Marselan first arrived in China.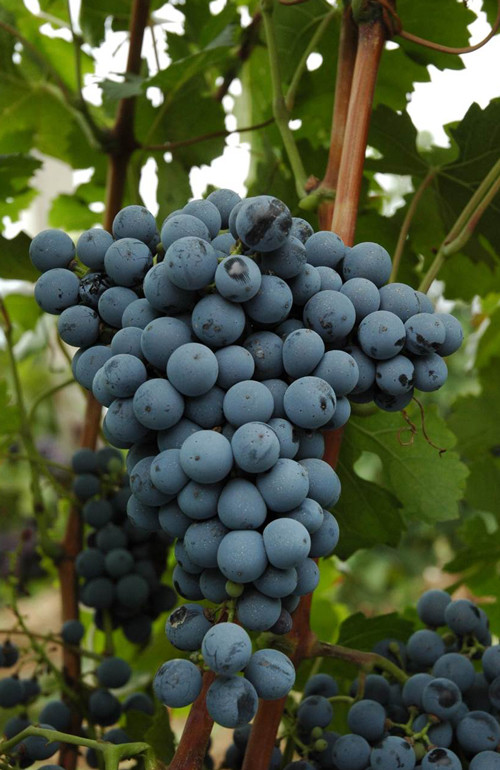 The journey to China
In the history of China, alcoholic beverages have played an important part in Chinese culture. Grape wines, in particular, have left unique footprints in the river of time.
The advent of modern winemaking in China came 100 years ago, during the last years of the Qing Dynasty.
Starting from Yantai, Shandong, China has so far established nearly 1000 wineries across almost every province of the country.
Besides domestic wines, thousands of imported wines coming from many countries are also available in the booming Chinese market nowadays. From business meetings to everyday drinking, wine is gradually becoming the drink of choice for many Chinese people.
In 1997, China's Ministry of Agriculture dispatched a delegation to France. The visit led to a Sino-French wine planting and production project in Huailai, Hebei Province, which later became 'Domaine Franco Chinois'.
Recommended by French experts, Marselan was first introduced to Chinese vineyards in 2001. As the chief winemaker of Domaine Franco Chinois, I was fortunate to initiate the introduction of the variety, and made the first Marselan wine in China.
The first patch of Marselan planting was merely 2.75ha. The dry and hot 2003 was the first vintage. The wine immediately attracted wide interest from trade, as well as many newly established wineries in China.
In 2004, the owner of Chinese wine brand GreatWall, Cofco group, worked with a French nursery and introduced Marselan in Penglai, Shandong.
Since the year 2005, wineries in Gansu, Changli of Hebei, Fangshan of Beijing, Miyun of Beijing, Taigu of Shanxi, Helan Mountain East of Ningxia and Yanqi Basin of Xinjiang have started to plant Marselan.
Today, China has over 4000mu (267ha) of Marselan plantings, most of which are located in the south of Xinjiang, followed by Gansu, Ningxia and Huailai of Hebei.
Though scattered widely around China, Marselan still only accounts for a small percentage of China's enormous grape plantings. However, wines made from Marselan have received several awards in wine competitions these years, attracting more interest from the market. Quality winemaking combined with unique varietal characters is considered as the key reason behind its increased recognition in the market.
Six Chinese Marselan wines
ProWein is one of the most influential wine fairs in the world. As an essential 'window' to display the art, charm and creativity of wine, every year it gathers thousands of wine lovers, trade professionals and investors from around the world.
For this stage, I chose six quality Marselan wines from six boutique Chinese wineries for ProWein. Through these wines I would like to showcase the fast-paced development and the vibrant image of Chinese wine industry.
1. Tiansai Vineyards, Skyline of Gobi Marselan, Yanqi, Xinjiang 2014

2. Chateau ZhongFei, Barrel Aged Marselan, Yanqi, Xinjiang, China 2014

3. Château Pushang, Marselan, Helan Mountain East, Ningxia, China 2014

4. Amethyst, Dan Bian Marselan, Huailai, Hebei, China 2014

5. Grace Vineyard, Tasya's Reserve Marselan, Taigu, Shanxi, China 2012

6. Sino-French Dem. Vineyard, Marselan, Shacheng, Hebei, China 2011

The future star in China
While the wine producing countries in the world are categorised as either the Old World or the New World, the first half of Chinese modern wine history was more similar to that of the 'Old World', when wine production was huge but with a fixed style and limited variation during this period.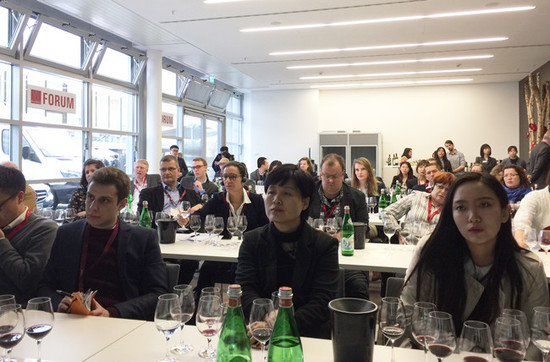 The Chinese wine industry nowadays is more similar to the New World. More and more boutique wineries have emerged, along with smaller quality regions. Wine professions, many of whom studied oenology abroad, are branching out to new varieties, leading the industry into an era of creativity and diversity.
Since its introduction in 2001, Marselan has been the best witness to the revolutionary transition period of Chinese wine industry.
I believe the potential of Marselan lies in its high productivity, flexibility to environment, complex and beautiful flavours, rich and concentrated palate, as well as its potential to be made into different styles. I hope the variety will bring us a brand new perspective of Chinese wines in the near future.
Translated by Sylvia Wu / 吴嘉溦
All rights reserved by Future plc. No part of this publication may be reproduced, distributed or transmitted in any form or by any means without the prior written permission of Decanter.
Only Official Media Partners (see About us) of DecanterChina.com may republish part of the content from the site without prior permission under strict Terms & Conditions. Contact china@decanter.com to learn about how to become an Official Media Partner of DecanterChina.com.