What wines pair best with mooncakes, or are simply appropriate for the upcoming moon festival? Wine experts from the Decanter Asia Wine Awards share their favourites.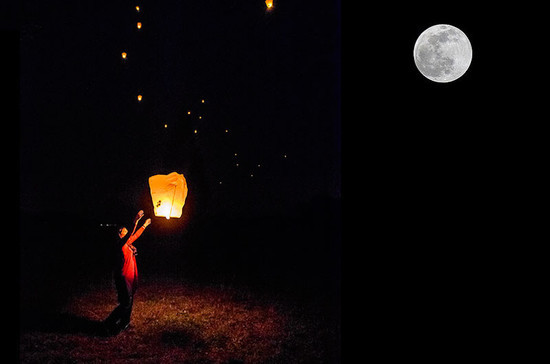 The classics
Mooncake is a traditional Chinese pastry the locals eat to celebrate the moon festival, aka Mid-Autumn day of the lunar calendar. The festival arrives on 4th October (Wednesday) this year.
The most classic variety of mooncake is usually full-moon-shaped, featuring a thin, crispy skin and a thick, rich sweet stuffing of lotus seed paste with yolks from salted duck eggs inside.
Sauternes with its rich, honeyed, waxy sweetness and the balancing acidity is the top choice from Chinese wine experts.
While the famous Bordeaux sweet wine is usually not cheap, 'Chateau Rieussec, a premier Grand Cru Sauternes without the aching price tag of Yquem, could be a value-for-money choice,' said Mabel Lai of Hong Kong Wine Academy, who was also judging at the 2017 Decanter Asia Wine Awards (DAWA).
Late harvest, botrytis-influenced Riesling with its refreshing acidity is a viable choice too, added Professor Li Demei, vice chair at DAWA 2017.
Meaty and nutty
Beside the classics, the savoury meaty mooncakes, as well as those with sweet stuffing and dried nuts, are also favoured by many.
Old Tawny Ports with their nutty, salty-caramel flavours and rich, mellow texture pair nicely with these mooncakes, said Professor Li.
With the improving quality and availability, a good Chinese icewine may do the trick too.
Related article:
Chinese ice wines won three golds in Decanter World Wine Awards 2017
Champagnes that have gone through long lees aging period usually carry profound yeasty, brioche aromas; they should go nicely with the rich-flavoured pastry, said Artur Aronov, Head sommelier at Aberdeen Street Social in Hong Kong.
Alternatively, the festive fizz can be simply enjoyed on their own for those don't care much about mooncakes, he added.

Maxime Lu
I would choose Moscatel de Setubal from Portugal to pair with the savoury mooncake, as I have been to Setúbal twice and really like it.
This is a fortified wine made by adding spirits to terminate fermentation (so as to preserve the sugar not yet converted to alcohol).
This wine has richer aromas than some other fortified Moscatels, as it is produced using skin maceration. After years of ageing, the wine will take on concentrated, smooth and layered texture and complex aromas of dried apricot, raisins and caramel.
I would pair this wine with the Yunnan Ham Mooncake, as it can better bring out the savoury umami notes of the mooncake. Also the savoury-sweet balance is rather enjoyable.
Decanter recommendation:
Adega de Palmela, Moscatel, Setúbal, Portugal, 2012
(Silver Medal at Decanter World Wine Awards 2014)
Floral nose and palate, ripe lychees, delicate caramelised oranges, marmalade with pink grapefruit freshness. Hint of waxiness but clean and pure. Good acidity, lovely delicacy and freshness on the long, lingering finish.

Denis Lin
Preferred mooncake: Lightly sweet—Mooncake with tea or dried fruit flavours
I would recommend a half-dry Alsace Gewürztraminer, as I prefer sweet-flavoured mooncakes to savoury ones. Having said that, I would go for lightly sweet ones.
Half-dry Gewürztraminer usually carries elegant sweetness and a perfumed nose. It's a great accompaniment to light-sweet mooncakes such as green tea, hawthorn or other dried fruit flavours.
Decanter recommendation:

Paul Ginglinger, Gewurztraminer, Grand Cru Pfersigberg, Alsace, France 2013
International Trophy Off-Dry over £15 at 2015 Decanter World Wine Awards
Suave and sophisticated with a floral nose augmented by aromas of peach, honey and hints of black pepper. To taste, it's rich, harmonious, spicy and oily - but certainly not too heavy - with a pure, silky texture and spice-infused fruit; simply gorgeous.

Dorian Tang
Preferred mooncake: Lusciously sweet
I love sweet food, so a Mid-Autumn day is the day for me. Certainly, we would prepare some sweet wines for a family gathering.
I would go for Moscato d'Asti from Italy or a sparkling Muscat from Australia—such as Zibibbo from Brown Brothers.
For me, to create an atmosphere of celebration is more important than getting an expensive bottle. With these inexpensive wines, the sparkles are perfect for celebrations, and the sweetness pairs perfectly with mooncakes and many Chinese dishes.
Decanter recommendation:

La Spinetta, Bricco Quaglia Moscato d'asti, Piedmont, Italy 2011 (91 points)
A wonderful example of Moscato d'asti at its finest. Packed with exotic orange-blossomwater aromas, it is beautifully sweet, frothy and compelling, with an intriguing blanched almond note on the finish.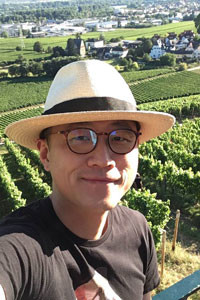 Ian Dai
Prefer not to pair mooncakes
Wines are supposed to be paired with good food, but possibly many people won't have mooncakes as the main dish - so we don't necessarily need to pair mooncakes with wine.
I would recommend a dry Grosses Gewächs (GG) Riesling from Germany for the Mid-Autumn Festival.
The temperature is still hot, but it's not so hot that you need an exceptionally crisp and light wine. A wine with more complexity and depth is what you are looking for.
The Grosses Gewächs classification means that you get wines made from the best vineyards of the region and grapes with the perfect ripeness. They're rich and fresh at the same time—perfect for this autumn.
Decanter recommendation:

Graf Adelmann, Das Lied von Erde Grosses Gewächs Trocken, Württemberg, Germany, 2011
Fresh, rich lime nose, intensely rich and creamy, textured fruit that is concentrated yet refreshing with a lime zest tang and mineral finish.
*Stay tuned for the full results of the 2016 Decanter Asia Awards, due to be released in early October.

Don't want wine? That's fine too
'I would recommend Pu-er tea, or (black) tea with no sugar to go with mooncakes,' said CH'NG Poh Tiong, vice chair at DAWA 2017.
'There are traditional occasions when we do not need wines,' he said.
Translated by Sylvia Wu / 吴嘉溦
All rights reserved by Future plc. No part of this publication may be reproduced, distributed or transmitted in any form or by any means without the prior written permission of Decanter.
Only Official Media Partners (see About us) of DecanterChina.com may republish part of the content from the site without prior permission under strict Terms & Conditions. Contact china@decanter.com to learn about how to become an Official Media Partner of DecanterChina.com.