If you were the manager of a restaurant and your customers showed little interest in your menu, would you be worried? Of course you would. What kind of silly question is that? But, why wouldn't you be worried if your customers showed little or no interest in your drinks menu?
The unattractive drinks menu
The restaurant is a place where people expect to enjoy some decent food. The restaurateurs are always trying to entice their guests with the most delicious, delicate and novel dishes. Many of them wouldn't hesitate to include the name of their signature dish in the restaurant's name.
As the old Chinese saying goes, eating and drinking are inseparable. On the dinner table, you're going to need some drinks to accompany the dishes. Perhaps alcoholic ones – especially when feeling extremely happy or upset… This is why you're usually provided with a both a food and drinks menu.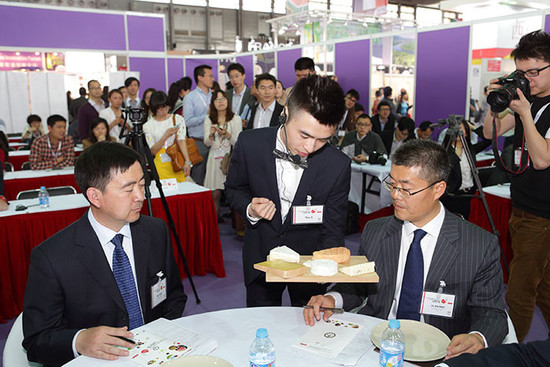 The same rule applies to Chinese restaurants. The only difference is, here the drinks menu is only a tiny section attached to the end of the main menu. The list of drinks is so unnoticeable that sometimes diners ask the waiting staff to find out what drinks are on offer.
Wine sales: A lost opportunity?
The wine lists in Chinese restaurants are rarely functional, yet few managers have spent any time working on them. This is rather strange: Why would they neglect a potential business opportunity?
Recently, I met a friend in the restaurant business and, as we were talking about wine marketing, we naturally landed on the subject of wine list management in restaurants.
My friend used to be an excellent chef, and he has opened a few restaurants with partners - so he knows exactly what's going on in the food and beverage industry in China.
According to him, for a long time the supply of beverages in Chinese restaurants has been monopolised by a small number of drinks suppliers. In general, few restaurant managers would spend time and energy on choosing which beverages to sell—everything is taken care of by their drinks distributor.
If the restaurant is large and well situated, the distributor would pay them to 'buy out' their drinks supply in advance. Certainly the restaurateurs wouldn't say no—they are happy to collect some cash in the pocket before the restaurant opens. If this is already a popular restaurant, the 'buy out' cost can be quite high.
As a result, restaurant managers don't much care about selling the drinks. In addition, the prices on the drinks menu are insanely high, and so consumers are not keen to buy. In order to secure the interest of the drinks businesses, restaurants take steps to scrap 'bring your own' policies, or at least to charge a corkage fee. For these reasons, we always hear disputes between the restaurants and their consumers. A number of unhappy customers would even bring their case to the court.
As a consumer, would you be interested in a wine list put together under such circumstances?
BYO: fair or unfair?
Government spending on the entertainment industry has dropped sharply since the end of 2012. Consequently, more consumers are concerned about restaurant prices. At the end of 2013, the Industrial and Commercial Bureau of Beijing ruled that restaurants cannot forbid consumers to bring their own drinks. Beijing consumers are now free to bring their own drinks into restaurants, and this has drastically affected drinks sales in restaurants in the capital.
'That may seem fair to the consumers, but it's clearly unfair on the restaurants,' my friend remarked angrily. 'Why can't restaurants charge anything', he went on, if we have to supply glasses and services? If BYO (bring your own) is always allowed, should we also allow consumers to bring raw materials and ask restaurants to cook for free?
Maybe it wasn't fair to completely forbid consumers to bring their own drinks, as it protects the high price of drinks in restaurants. But what if drinks are more reasonably priced? After all, by selling a bottle of alcoholic drink, the restaurant only needs to open the bottle and bring a few wine glasses—which I suppose is far simpler than cooking a complicated dish?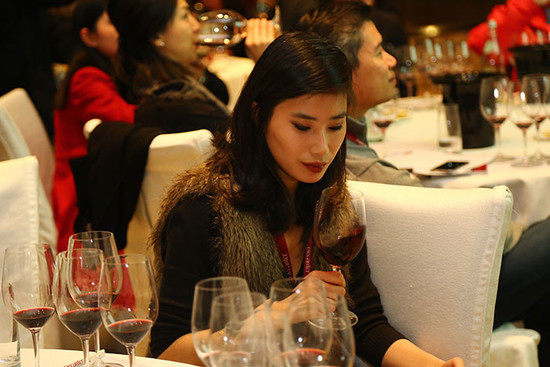 The glasses dilemma
You don't need a very special glass to drink beer or Baijiu (Chinese white spirit); sometimes producers even provide glasses with their own logo or brand for free. Perhaps that's why beer and Baijiu are sold comparatively well in Chinese restaurants?
Many domestic wines use to be promoted in the same way as beer and Baijiu. In recent years, wine drinking is increasingly deemed to be more sophisticated, thanks to the booming wine education scene.
Wine drinkers would always expect a crystal-clear wine glass, they would even demand a different glass for each wine. But, just so you know, wine glasses won't stop them from doing 'Ganbei (bottoms up)'.
There is then a problem that when a customer orders a wine on the menu, there is a cost in serving, retrieving and cleaning the glasses, not to mention broken glasses need to be replaced. How can the restaurant cover these expenses? Spread it across prices of the dishes, of hide it in the price of the wine? If you look at the usual price for dishes in regular Chinese restaurants, you will realise that they can hardly cover any extra costs. Maybe that's the true reason why Chinese restaurants are not keen to sell wines or put together a splendid wine list.
How to make the wine menu of a Chinese restaurant more attractive? Clearly working on food and wine pairing isn't going to solve the fundamental problem.
I think the key lies in restructuring the operation of Chinese restaurants. At the very least, we need to make sure that listing a wine on the drinks menu won't become a burden for the restauranteurs.
Translated by Sylvia Wu / 吴嘉溦
All rights reserved by Future plc. No part of this publication may be reproduced, distributed or transmitted in any form or by any means without the prior written permission of Decanter.
Only Official Media Partners (see About us) of DecanterChina.com may republish part of the content from the site without prior permission under strict Terms & Conditions. Contact china@decanter.com to learn about how to become an Official Media Partner of DecanterChina.com.