At the recent ProWine China event, a forum entitled 'BRANDING — the importance of wine brand building to new wine market' attracted a full house of wine professionals.
Those who weren't able to secure a seat in the conference room stood at the back of the room for two hours, just so they were also able to hear the presentation. Why was the forum so popular?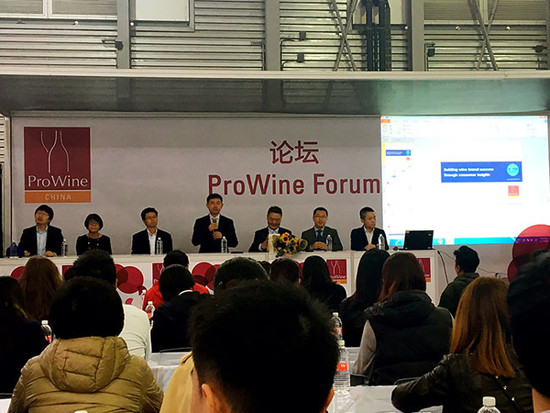 A bit of background…
The development of the Chinese wine market during new millennium was much faster than anyone had expected. While the boom attracted huge interest from the global wine world, the trade were woefully unprepared for the sudden popularity of China.
Most international producers and Chinese importers have concentrated their energy on sales, while few have paid much attention to branding and PR.
The lag between sales and brand protection has caused many awkward situations in the Chinese market. Among the most widely reported cases was the painful battle of Castel, one of the biggest wine companies in France, against a trademark squatter in China.
Meanwhile, encouraged by the promising surge in trade, domestic producers also started to release various products to the market. Many of the investors were keen to improve the viticulture and winemaking scene in Chinese wineries, while overlooking the importance of branding.
A brand reflects the recognition of a product or service by consumers; it is something co-created by both brand owners and their target customers. In the wine trade, brand building is not only the concern of producers, it should also be noted by anyone working in the business.
With this in mind, I wanted to organise a forum dedicated to wine branding.
For the panel, I invited Chinese and international wine research and consultancy companies, representatives from major wine regions, distributors of imported wines and successful individuals in the hospitality industry.
Each panel member talked about their area of the wine business, and shared their insights and experiences about brand building.
Panel discussion summary
Consumer behaviour is key to brand building
Zhou Chuan, marketing UK-based wine consultancy company Wine Intelligence, was the first from the panel to present his report.
Statistics show that Chinese consumers value a wine's brand over its country/region of origin, grape variety or quality level.
This differs greatly from more mature markets such as the UK, according to Wine Intelligence.
This is not hard to understand. In China, consumers have high expectations of a new lifestyle that comes with the wine culture, and they are keen to buy their way into it. But, they often lack the knowledge to allow them to make informed and confident purchasing decisions.
Compared to learning complex wine knowledge, remembering a few brands is much simpler for less experienced consumers.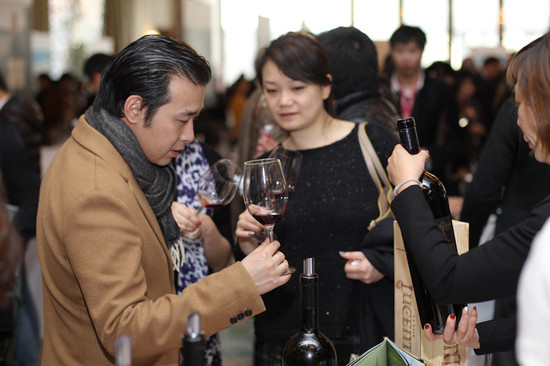 Seven elements to build a successful brand
Guo Minghao, founder of Chinese wine consultancy company Zhijiu Studio, spoke about his experiences whilst working with top tier international wine companies.
He pointed out that to build a successful wine brand, the owners must first select a suitable brand name, identify its target consumers, and set the brand's tone accordingly.
Next, brand owners need to work on communicating the brand image, and integrate that process with the marketing strategy. Following this, they can upgrade the brand image, and apply experimental marketing.
Personal branding
Each brand should have its own distinct name, recognisable symbol, and related product. This can be either a physical product, or something like a provided service.
Many industries in China currently face the same problem: it is very difficult for consumers to establish trust towards traders.
By using your own name as the brand name, you display confidence and honesty and this makes it easier to win the trust of consumers. In fact, there are many successful personal brands in Chinese history—the 'Zhang Xiao Quan', for example, is a household brand name for scissors in China, and also the name of the creator of the brand.
In the wine trade, those who speak directly to consumers are crucial, as they help to build their confidence in buying wine. This influence can come from wine critics, educators, sommeliers, or salespeople — all have the potential to establish their own personal brand for consumers.
Lu Yang, corporate wine director for Shangri-La Hotels and Resorts, outlined the significance of having a personal brand in the wine trade. He stressed that professionalism, credibility and publicity are key to establishing a personal brand. This might be the first time for the Chinese wine trade to openly discuss the strength of a personal brand—perhaps now is the right time.
Value the local culture
The way Chinese people understand wine depends on their own local food culture and social structure. These factors may profoundly influence the promotion of wine on a national scale, and they certainly have an impact on your brand's success.
Li Wei, President of Australia Swan Vintage, shared with the audience his success in the Chinese market five years after the brands first landed in China.
He stressed that brand owners should speak to the Chinese consumers with local cultural context, fully evaluate the special needs brought by their cultural backgrounds, and utilise popular internet platforms to communicate with them.
The brand image of a wine-producing region
It is also important to build brands in China around wine-producing countries or regions. France and Australia are well-known as quality wine-producing countries among Chinese consumers.
This is thanks to the frequent and effective marketing efforts by these two countries in China. Champagne, as a specific type of wine and also a producing region, has established a high-end and quality brand image in China.
Wang Wei, representative of the Comité Champagne (CIVC) in China, introduced how they achieved this. Starting with regulating the production process, the CIVC has not only established the brand image, but also worked hard to promote and protect the positive and influential image of the Champagne region as a brand in China.
Champagne has proven that wine-producing regions can also be valuable brands. Learning by example, Chinese wine regions (including the Helan Mountain East region in Ningxia, Yan Qi in Xinjiang and Peng Lai in Shandong), have all started to establish their own brand.
From wine carrier to brand operator
Wine distributors in China mainly handle two types of wines: one is what they can make money from straight away; the other is the more famous brands that can add value to their portfolio.
In recent years, many small-to-middle-scaled wine importers, after years of operation, are stuck with being merely the wine carriers.
Famous wines may boost their portfolio and contribute to sales volume, but they are not very profitable. However, if the distributor puts more resources into developing the lesser-known brands and products, they could end up losing out to the more powerful distributors. Then they never get to enjoy the benefits of these brands' increase in value.
The reason behind this, in my opinion, lies in the lack of preparation and long-term planning by the distributors.
Li Chunhui, Managing Director of China Wine Platform Group, spoke about their 10-year cooperation with the Chilean producer Montes, illustrating a successful collaboration between a wine producer and a distributor.
The two companies have negotiated in detail their future plans in China at the initial stage of the inter-dependent partnership: The China Wine Platform Group not only sells the wines from Montes, but also helps the producer to build their brands in China.
To sum up, brand building is not only a necessary method for producers to expand their business. It can also enhance the development of wine-producing regions, importers, distributors and tradespeople.
The task of establishing good brand building practices in all areas of China's wine trade must be achieved to ensure its future success.
(Editing by Laura Seal)
Follow Decanter on WeChat:
Launch WeChat - Tap 'Moments' – Tap 'Scan QR code' and scan the image below– Tap 'Follow'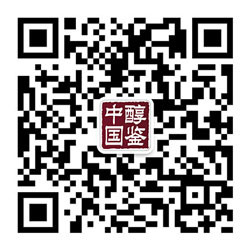 Translated by Sylvia Wu / 吴嘉溦
All rights reserved by Future plc. No part of this publication may be reproduced, distributed or transmitted in any form or by any means without the prior written permission of Decanter.
Only Official Media Partners (see About us) of DecanterChina.com may republish part of the content from the site without prior permission under strict Terms & Conditions. Contact china@decanter.com to learn about how to become an Official Media Partner of DecanterChina.com.