'Natural wines go completely against modern winemaking', said winemaker Li Demei. Read his discoveries and concerns about this divisive style of wine.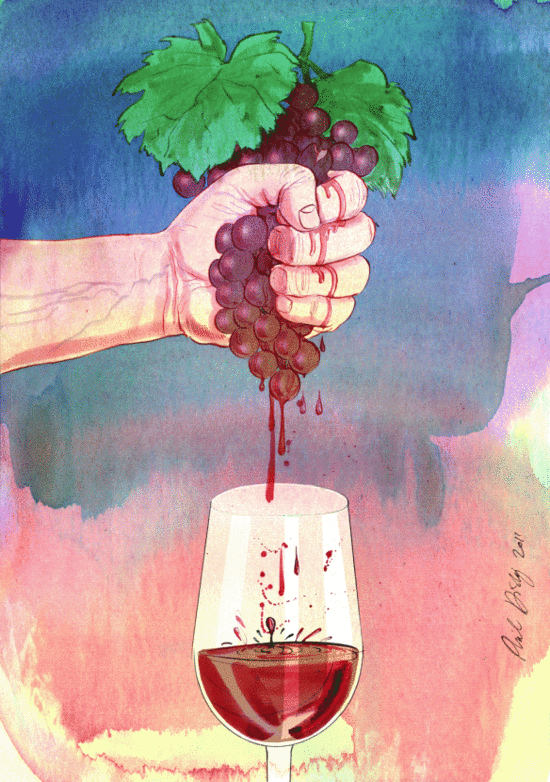 'Natural wine' and the national standard
Earlier this year, I joined the committee responsible for updating China's national standards on wine (GB15037-2006). The current standards were last updated ten years ago in 2006. It certainly is in need of some renewal.
Since China joined the World Trade Organisation (WTO), changes to its national standards are able to impact the international producers who export their product to China. These producers have sometimes raised concerns about Chinese national standards, as they have the potential to influence how their products are defined in international trading.
For example, the 2006 version of the Chinese national standards outlined a specific restriction on the maximum residual sulphur dioxide allowed in wine: 250mg/L. This limit is solely based on China's national standards on food additives (GB2760), and has no allowances for different wine styles.
Chinese Customs responded to the rapid increase of wine imports into the country by upping their quality control measures, and applying them out meticulously. Consequently, excessive sulphur dioxide became a common reason for the rejection of sweet wines at China's borders.
Merchants on both sides of the borders were worried, as they had been convinced of the potential popularity of sweet wines in China. Merchants and producers called for the rules to be changed, and government officials made an effort to alter restrictions accordingly.
In 2014 the sweet wine standards were partially amended, and the permitted sulphur dioxide level was increased to 400mg/l - which is in line with international standards.
Unfortunately, that hasn't created the demand in China for sweet wine that had been expected. Many merchants must now feel relieved that they didn't import huge volumes of sweet wines into China, thanks to the pre-existing national regulations.
During the latest committee meeting, some experts raised the idea of introducing the term 'natural wine' to define products within the sweet wine category. This would allow them to differentiate sweet wines made based on natural sugar, from those made by adding sugar. It makes sense, as the 2006 standards categorise sweet wines based on their residual sugar, regardless of where the sugar came from.
The suggested name, 'natural wine', was possibly inspired by the fortified French wine Vin Doux Naturel (VDN, 'naturally sweet wine'). But obviously, as many at the meeting pointed out, the phrasing is inappropriate. People are likely to confuse it with the already existing idea of 'natural wine' production, something that's become internationally fashionable in the past year.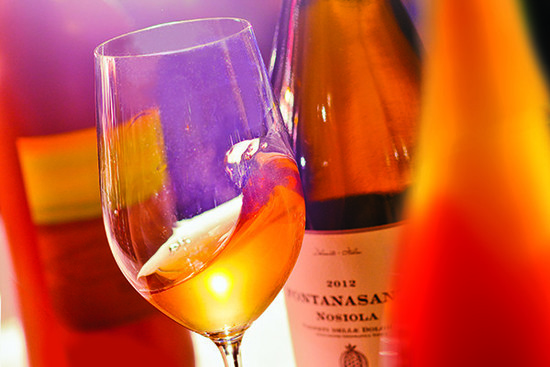 My worries about natural wines
All of the issues I've outlined above have got me thinking about the 'natural wine' concept. As a winemaker, I've always had mixed feelings.
'Natural wines' are sometimes referred to as 'primitive wines'. They can be seen as the next stage on from organic wines and biodynamic wines. The 'extra mile' is that the producers insist that these wines must be made using organically planted grapes, and the winery should refrain from using additives. These include yeast, sugar, tannins, antiseptic agents such as sulphur dioxide and fining agents. The resultant wines are supposedly produced under 'completely natural circumstances'.
Judging from my tone, you may have sensed my attitude towards these wines. I am wary of the idea of producing wines without additives, because this for me is like someone who is seriously ill refusing to go to hospital. Technological advances, as well as the use of sulphur dioxide and a better understanding of yeast and lactic acid bacteria, have greatly improved the quality of wines. With this in mind, I believe natural wines go completely against modern winemaking.
Am I being difficult because as a winemaker I'm against the idea? Perhaps.
Organic wines and biodynamic wines have already established quality assessment systems. Natural wines, however, remain merely a concept. There seem to be various approaches to making natural wines at the moment, and some of them contradict each other.
Every winemaker knows that once a bottle of wine leaves the winery, it can be challenging for producers to track its storage condition, let alone to have any control over it.
Before the bottle of wine reaches the consumer, many things can go wrong and damage the quality of the wines, sometimes even rendering them undrinkable. The affected consumers complain about the quality of the wines, and when they don't know whose fault it is, their blame always points to the winery.
Therefore as a winemaker, why would you reject the means to protect the quality of the wines? Previously I have had concerns about the state of natural wines by the time they arrive in the hands of consumers.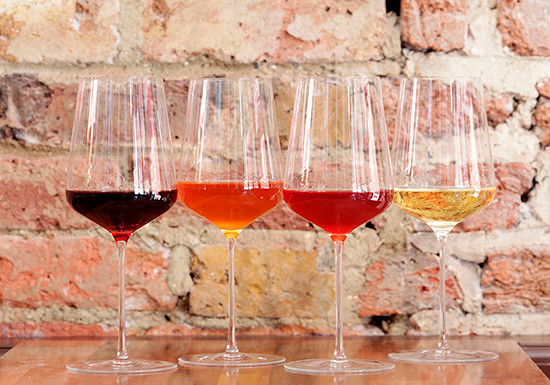 The changing image
I think many would agree with me that wines are magical. Once you fall in love with them, it becomes almost impossible for you to stop trying the new and characterful unknown ones. That applies to both the makers and the drinkers.
I work in wine and am surrounded by wine lovers. Many of my friends want me to find wines for them, and sometimes they give me 'weird and wonderful' wines for me to taste in return. As a part of the wine world, natural wines become a topic I can hardly avoid to talk about or taste.
I must say I have tasted quite a few nasty samples, wines so terrible my friends joked that we must have been transported back to a prehistoric period of wine quality.
But after a few more tries, I did discover natural wines of a premium standard. The pleasant, unique and unfamiliar tastes were impressive.
I realised that my stubborn attitude towards this style of wine had altered. I didn't know that natural wines can be entirely drinkable, and even be pretty high quality.
Maybe they're just like any other style of wine—there are always wines difficult to swallow, regardless of the grape variety or region. Nevertheless, I still can't stop feeling worried for the winemakers of natural wines—how can they always maintain high standards of quality?
This summer, I stayed at Chateau L'Hospitalet during my trip to Southern France. At a dinner with friends, we were discussing which wines to order, when the waiter informed us we could taste 20 wines at the wine buffet for the price of two bottles. Now that's a good deal.
Free from the concerns on over-spending, I went for two natural wines from the wine dispenser.
They were far from masculine and complex. But, the fresh and pleasant fruit combined with vibrant and juicy mouthfeel were like a gentle breeze in summer.
I was secretly pleased with my choice, and when my friend told me that Gérard Bertrand produces nearly one million bottles every year, I was shocked.
In Southern France it's hardly surprising for a producer to make so much wine every year. But for a natural wine to be produced in such quantities, it would have to be of high quality.
My experiences with natural wines have showed me that sometimes we may be blinded by our own beliefs and refuse to embrace anything to the contrary.
Sometimes we only needed to change our perspectives to see the beauty, and it seems it's time for me to change my perspective on natural wines.
(Editing by Laura Seal)
Translated by Sylvia Wu / 吴嘉溦
All rights reserved by Future plc. No part of this publication may be reproduced, distributed or transmitted in any form or by any means without the prior written permission of Decanter.
Only Official Media Partners (see About us) of DecanterChina.com may republish part of the content from the site without prior permission under strict Terms & Conditions. Contact china@decanter.com to learn about how to become an Official Media Partner of DecanterChina.com.