Natural food and drinks are becoming increasingly popular. Should wines be 'natural' as well? Hear Jennifer Docherty MW's opinion on the matter.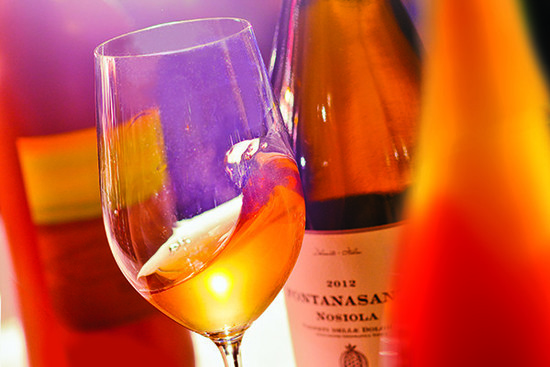 I was asked to review a wine bar in London for a travel site, with a wine list dominated by 'natural' wines, and thought it would be a timely topic to cover this month.
'Natural wine' is a marketing term that refers to a category of wines with a particular philosophy in winemaking, that often results in a certain style of wine. The term is also used to sell wine, which was exemplified by one of the servers at the restaurant who pitched to our neighbouring table: '…and it's natural'. So what is 'natural' wine exactly?
Many, including me, do not agree that 'natural' is an appropriate term for describing this particular category of wines, because it suggests that all other wines are not natural. For no wine can exist without some form of human intervention, and so it can never be inherently natural.
A couple of UK wine writers have started using the term 'primitive' wines, because these wines are made in a way that's closer to the practices of earlier civilisations - stripping out technological advances (and advantages). As I agree that this term is more appropriate, 'primitive' will replace 'natural' from this point on.
Terms aside, primitive wine producers use minimal intervention in the vineyard (practicing organic or biodynamic viticulture) during vinification and bottling. There are usually little or no additives such as commercial yeasts, sugar, sulphur dioxide, lactic acid bacteria etc.
Although the aim and philosophy is noble, the results do not always translate well in the bottle. Some wines lose the expression of a grape variety grown in a particular climate, region and vineyard – essentially its sense of place.
Many mass-produced wines have no discernible sense of place, due to heavy manipulation and high yields. It is equally difficult to identify the origin of many primitive wines, as they are riddled with wine faults including volatile acidity, brettanomyces, oxidation, mousiness, cloudiness and fizziness. These dominate the nose and the palate, and they are due to poor handling or lack of hygiene in the cellar.
Primitive wine aficionados claim that they like their wines alive (microbiologically speaking) -personally, I don't.
I prefer a wine to be expressive of its site, which can only shine through in the absence of faults. I met a young Austrian winemaker recently, who said there's much discussion about what's going on in the cellars of primitive winemakers – but not about what's happening in their vineyards, where wine is truly made. Natural wines, he says, express the winemaking techniques rather than the grape itself (orange wine for example).
Read related article on Decanter.com:
Orange wines: it's time to get in touch
He has a point, given a line-up of orange wines in a blind tasting, I would be hard-pressed to determine where the wines came from (as with inexpensive mass-produced wines). This is because the delicate nuances from grape variety and site are lost; they could be from anywhere.
This topic certainly divides the wine industry, with primitive wine lovers preaching zealously from their side. However, wine drinkers such as myself are simply looking for a glass that displays healthy fruit, produced by nature and man combined. The wine should confidently stand up on its own, and I should want to put that wine in my mouth after smelling it.
Please note that there are a lot of producers out there who are using a gentle hand in the cellar, and are practising organic and biodynamic viticulture. But not everyone feels the need to market themselves under the label of 'natural' wine.
It is possible to produce purer wines, by growing vines organically or biodynamically, and by maintaining exemplary cellar hygiene so as to reduce the usage of additives to a minimum. Check out Cullen in Margaret River, Burn Cottage in Central Otago, Fontodi in Chianti, Marcel Richaud in Carianne and Loimer in Kamptal.
Editing by Laura Seal
Translated by Sylvia Wu / 吴嘉溦
All rights reserved by Future plc. No part of this publication may be reproduced, distributed or transmitted in any form or by any means without the prior written permission of Decanter.
Only Official Media Partners (see About us) of DecanterChina.com may republish part of the content from the site without prior permission under strict Terms & Conditions. Contact china@decanter.com to learn about how to become an Official Media Partner of DecanterChina.com.