Jennifer Docherty MW gives her tips on how to plan a successful trip to wine regions...

What to pack
Since January, I have flown on 34 flights and spent 52 nights away from husband and home for my role as a wine buyer. I'd like to think I am a competent traveller, even though I have lost the one essential item for travel, a passport, twice in the past three years. Everything else needed for comfort can be replaced if you forget it, but you can't board a plane going in either direction without a passport. I know this from experience.
The life of a wine buyer is not glamorous; I often get up at three in the morning to make the first flight of the day. Several items stay in my carry on travel bag, which is always half packed in anticipation for the next trip. As a result of many forgetful occasions, I have a duplicate set of toiletries packed in the clear plastic self-seal bag given out for free at security. There will be no fumbling around decanting from a proper toiletries bag into the self-seal security bag and back, life is too short and I don't have the patience or brain capacity when chasing those early morning flights before the sun is up.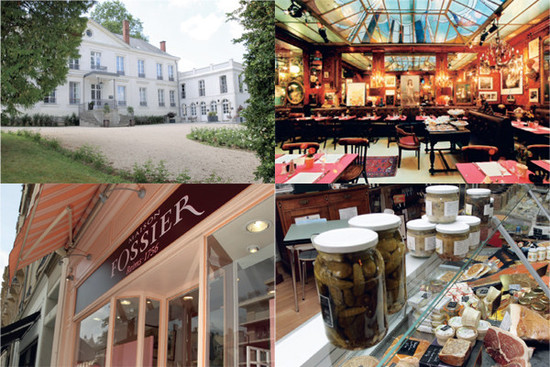 I have retained the Chinese practice of wearing indoor slippers from my childhood and travel with a pair to use in the hotel room. This brings me a sense of peace that only someone as compulsive about their feet on public floors would understand. I have duplicate cables, adapters, chargers but most importantly, a checklist that I review before I am finished so I don't forget the cables and adapters, these are harder to replace if your travels take you to a small town, such as Arbois in the Jura.
I always bring a big scarf that is used both as a blanket, evening shawl or neck pillow when wrapped tightly around my neck. Instead of an eye mask, I use sunglasses. With these two items, I can sleep anywhere sitting up, even in broad daylight in a buzzing airport surrounded by irritated jet lagged babies. Neck pillows are too bulky and are seldomly used once you reach your destination, making them a waste of space.
I pack clothes that are made from natural fibres (such as silk, wool, cotton and linen) and hang them in the steamy bathroom when showering to exorcise their wrinkles. Although synthetic fabrics wrinkle less, they are less breathable and will cause more harm in case of fire or extreme heat as they melt and stick to skin. Cotton, silk and linen burns clean off and wool is flame resistant. Admittedly, a fire situation is highly unlikely but my neuroticism extends to preparation for those 'what if' situations, which is why I also carry the world's loudest (Storm) whistle with me at all times.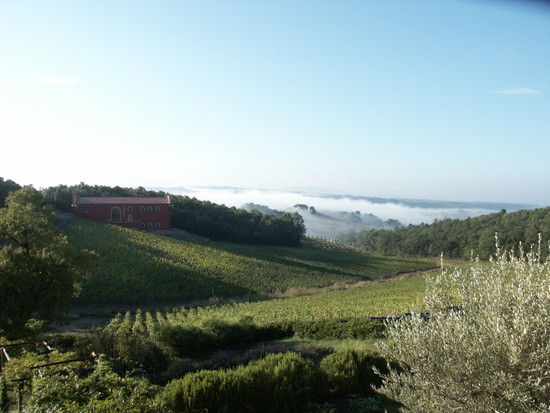 On wine trips, I am promised a source of wines and acceptable glassware, so there is no need to pack wine or glasses. However, if going on a holiday, I have been known to travel with both wine and glasses. There is nothing more miserable than holidaying on a tropical island only to be stranded with a list of wines past their best, stored incorrectly and marked up five hundred percent served in a Paris goblet. Faced with this reality, checking in a suitcase and lugging around two fragile crystal wine glasses in a carry on across an ocean is a reasonable trade-off for a diehard wine lover.
A few more items have made it on my packing list and I suspect it has something to do with turning forty and being more inflexible about what constitutes comfort and self-care: Chinese tea, an electric toothbrush, mosquito spray and bite cream. Tea helps with digesting indulgent meals and provides caffeine in the morning, especially when the coffee is pitiful, as is the case for two of the main countries I buy wine from. I have become more attractive and intolerant to mosquitos. Their bites have become itchier and throb with a particular combination of pain and itchiness that makes them impossible to ignore.
The electric toothbrush is to ensure that the gold crown on my back molar, affectionately named 'goldie' doesn't gain a friend. Any more root canals and crowns, I won't be going on personal holidays at all due to their expense.
My mention of tropical resorts makes me long for a holiday but seeing that I am only back from a wine trip to pack up thirteen years of a life in London to move to Hong Kong, there is sadly not a holiday on the horizon. So far, I have learned that I have too much stuff, I only need what I pack for my travels, everything else I possess is padding, comparable to an extra pillow, enjoyable to have but something that I can do without.
My new favourite word is, simplify, so I will leave you with some of my top wine travel tips.
How to plan your visits in wine regions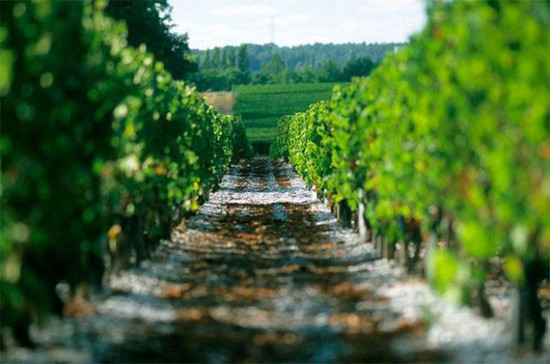 1. Arrange your winery visits to flow in one direction. If vising Burgundy, for example, follow the order of the villages, there is no sense organising a visit in Chambolle followed by Mâcon and back up to Gevrey Chambertin, precious time would be wasted driving. If I start in Gevrey Chambertin, my next visit would be with our Vosne Romanée producer followed by our Nuits Saint-Georges producer, allowing me to strategically stop in Nuits Saint-Georges for lunch of course.
2. The same principle applies for fixing appointments at large trade fairs such as Prowein Düsseldorf and Vinitaly. I group producers by their hall numbers and then fix appointments with everyone in one hall before moving to the next hall, otherwise, the fair will be more about accumulating steps rather than doing business, and your feet will thank me.
3. If you are going to be late, which producers comprehend and often sympathise with, it is common courtesy to let them know if you are running more than 10 minutes late. It is also important to leave visits on-time, otherwise you risk being late for every appointment that day. Remember that producers may also have a schedule of appointments to adhere to. I find it useful to set a vibrating alarm on my phone to remind me when to leave or to tell them at the beginning of the visit, what time you need to leave by. To help keep time, it is also practical to let the producer know in advance of your visit which wines you would like to taste so they can prepare them in advance.
4. I suggest bringing your own GPS device or renting a car with one built in, however, if you need directions spoken in Chinese, it's best to bring your own in case the car does not have the Chinese language software installed. In France, is also worth stopping by an APRR or AREA office found along most major highways. There you can purchase a télépéage (toll payment) device that is linked to a credit card allowing you to can go through the fast lane. Some foreign credit cards do not work at the toll collection machines and the only other solution would be to travel with a bag of coins.
5. Finally, if there is one tip that is paramount to a successful wine trip, besides finding good places to eat, it is hydration. When you are tasting all day, and driving, it is very important to drink water in between tastings. It is even more important to hydrate at dinner, especially if you are allowing yourself to indulge and drink wine. Your head will thank me the next morning when faced with another full day of tastings.
Translated by Sylvia Wu / 吴嘉溦
All rights reserved by Future plc. No part of this publication may be reproduced, distributed or transmitted in any form or by any means without the prior written permission of Decanter.
Only Official Media Partners (see About us) of DecanterChina.com may republish part of the content from the site without prior permission under strict Terms & Conditions. Contact china@decanter.com to learn about how to become an Official Media Partner of DecanterChina.com.