Four weeks into my new Hong Kong residency, I have had to relearn basic tasks such as what a post box looks like (green and purple) and where to buy postage stamps. I sought advice on which supermarkets to shop in and where to buy wine. I have accepted that the price of my UK yogurt brand is five times more expensive than it was in London. I observed that the selection of wine styles and regions at my local supermarket is narrower, heavy on branded red wines from Bordeaux and Australia. The minuscola Italy selection is located at feet level and surprisingly, Rioja is almost non-existent, as is South Africa.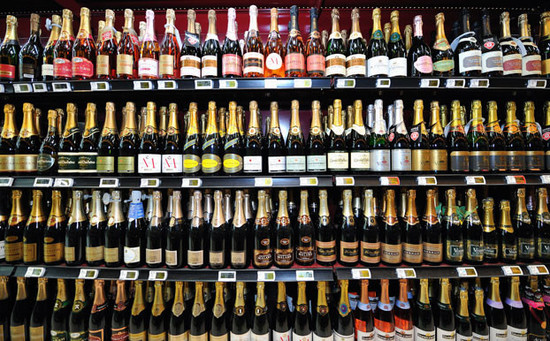 As a consumer, I felt nervous. I did not recognise many of the brands on offer and those I did recognise, I did not wish to drink. My wine aisle loneliness led me to think of brands and how they can offer comfort and safety to consumers-or not.
I felt a pang of sentimentality seeing Waitrose branded cleaning products stocked in one high-end supermarket. Waitrose was a comrade among unfamiliar brands.
Likewise, wine brands can provide consistency and protection from choosing an unsatisfactory mystery wine. Volume branded wines are often consumers' gateway into wine. My gateway wines were Kendall Jackson Chardonnay and Georges Duboeuf Beaujolais Nouveau while living as a student in New York, while others here, started with classed growth claret.
At my NHS Health Check before leaving London, the practice nurse, upon discovering my profession, asked me for advice on choosing wines at the supermarket. I often get this question from strangers, friends and family. Therefore, I have devised a plan to help tackle the wall of wines at the supermarket or vast selections online. Independent wine shops have wine advisors who should be able to, as their name suggests, offer advice. Gourmet supermarkets with a broader wine selection are also well stocked with assistants in Hong Kong, however, I kept being pushed towards the latest promotion. I love a deal but quickly become suspicious when one is forced upon me. I am a proud bargain hunter but need the thrill of the chase in order to feel victorious.
My strategy for retail wine hunting, as explained to the practice nurse, was in response to her preference for Pinot Noir because it was light and fruity. I suggested that she stick to her chosen grape variety, with side mention of Beaujolais, and try Pinot Noirs from different countries around a similar price point. I also explained how the quality of the wine in bottle exceeds an incremental increase in price, especially in the UK, due to the high wine duty, made even higher (starting in February) by the November budget. This will be the same in all markets with high wine duties, Mainland China being one of them.
A structured approach is best irrespective of the market you are in. Find a starting point, whether its a certain style such as: off dry sparkling wines, unoaked white wines, heavy reds or a certain variety (such as Cabernet Sauvignon, Chardonnay or Merlot), make that your centre in which you radiate out.
Use price as a tether and travel to different regions and countries around the world with your palate (and wallet) within the same wine style or grape variety. This can be achieved without knowing much about wine. While exploring, I suggest recording the wines by taking a photo of the label, using an app or writing them down in a journal. This serves as a reference to avoid the wines that you disliked and to remember the wines that you did.
There are wine apps (Vivino, CellarTracker and Delectable) that can help, which is especially important for wines that can age where vintages are noteworthy. I cannot tell you how many times someone has told me they loved a wine and expected me to tell them what it was. The clues are limited to the colour and place of consumption; no producer, grape variety, vintage or price is given. Bar time travel, it is near impossible to reunite the forgetful drinker with their beloved wine.
Once you have established a small database of likes and dislikes, you may be surprised to see a pattern emerge from which you can build upon. Perhaps there are certain countries you gravitate towards, if that is the case, stick to those countries and try the different wines produced there. Perhaps you enjoy certain blends, say of Syrah/Shiraz and Grenache. If that is the case, try wines from the myriad of countries such as Australia, Spain, France and South Africa that produce those blends. Visit your local independent shop so advisors may suggest new wines using the clues you have diligently recorded.
Consumer wine tastings can also be a fun place to learn, providing an opportunity to taste many different wines at the same venue. Decanter Fine Wine Encounters are an example of a great place to taste and to meet winemakers and experts. Most free markets, versus markets with government monopolies, work hard at engaging consumers. There are wine trade bodies, importers, producers and retailers all vying for your attention. Ask the local independent wine shop or look up event listings on websites, weekly magazines or newspapers for upcoming tastings. I have signed myself up for almost every imaginable wine (and sake) newsletter because I am new to the market. I am once again a retail consumer and have reprised my role as a wine buyer for my own personal cellar.
Given the amount of wine that is available, including older vintages, with zero duty and sales tax, Hong Kong is a wonderland for bargain hunters like me.
Translated by Sylvia Wu / 吴嘉溦
All rights reserved by Future plc. No part of this publication may be reproduced, distributed or transmitted in any form or by any means without the prior written permission of Decanter.
Only Official Media Partners (see About us) of DecanterChina.com may republish part of the content from the site without prior permission under strict Terms & Conditions. Contact china@decanter.com to learn about how to become an Official Media Partner of DecanterChina.com.