Explore the increasingly sophisticated food and drink scene in this vibrant and cosmopolitan city at the mouth of the Yangtze river. Ian Dai shares his tips on the best restaurants and bars to visit.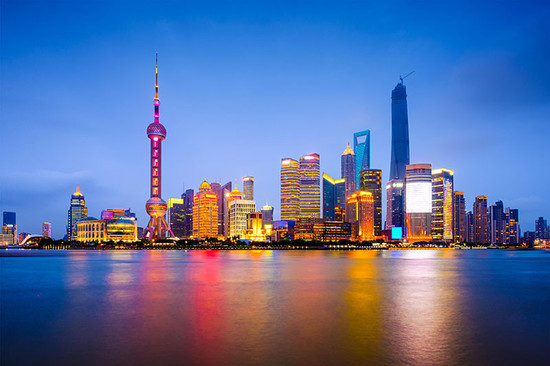 Whene ver I've visited Hong Kong in the last few years, I've been to a French bistro called La Cabane. It offers top-quality cider, as well as wines from the Jura, the Loire and even natural wines from all over the world. Such diverse choice was once the envy of wine lovers in Shanghai like me – we thought restaurants like La Cabane could never take root in Shanghai. But things have been changing fast during the last few years…
In 2018, a restaurant called Le Bec Boutique opened in Shanghai, offering a huge choice of intriguing wines from around France. RAC, an all-day venue with a wine bar specialising in natural wines, soon followed.
Today you can find the whole wine world in Shanghai: from classic Burgundy and grower Champagne to upcoming New World regions such as Tumbarumba in Australia. While the Hong Kong wine market is still dominated by Bordeaux and Burgundy, Shanghai is increasingly opening up to wines from Portugal, Georgia, Greece and elsewhere. It means that the diversity of the Shanghai wine market is closing in on – if not already surpassing – that of Hong Kong.
In addition to this, the BYO scene is thriving in Shanghai. Many Chinese restaurants are amenable to guests wishing to bring their own bottle, only charging a small corkage fee, if any. (However, do note that western-style restaurants and top hotels don't usually welcome BYO.) Even better, in order to offer more competitive dining prices, many restaurants – especially new-generation modern Chinese eateries – charge a reduced mark-up on their wines.
While Cantonese cuisine used to be the only Chinese player on the international fine-dining scene, the last three years have seen a variety of regional cuisines step into the limelight. Shanghai is now a showcase for these colourful expressions of Chinese food.
Inspired by Thomas Keller's The French Laundry in California, Yu Zhi Lan has established a Michelin star-worthy reputation among connoisseurs with its boutique Sichuan cuisine. Meanwhile, the renowned Xin Rong Ji is widely praised for its Taizhou cuisine from Zhejiang province.
While the entire wine world is settling in Shanghai, the city has also quickly caught up with other international trends in fine dining, cocktails, craft beers and boutique cafés. Speak Low, now one of Asia's best cocktail bars, has pioneered premium cocktail culture in Shanghai. Its inventive and well-crafted offerings are given a local twist – you can even order a selection of specially matched tapas to complete your experience. After a drink in the lounge, guests can choose to drink and dine on either the second or third floor, each with unique decor and its own wine list.
Craft beer is also taking Shanghai by storm and you'll find a range of locally brewed products alongside imported offerings, while coffee lovers will be spoiled for choice by the range on offer in the city's increasingly popular boutique cafés.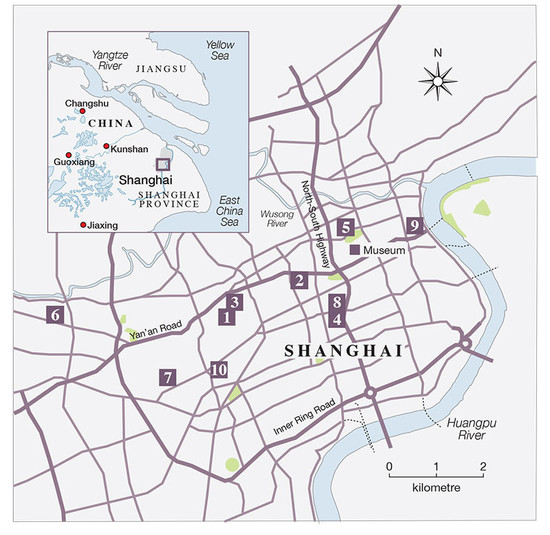 1. Le Verre à Vin
A favourite among sommeliers in Shanghai. The izakaya-style decor and Italian-Japan fusion menus show that owner Jeffery is passionate about Japanese culture. If you can read Chinese, take a look at the funny handwritten signs on the ceiling while waiting for food. +8621 5403 4278
2. Yu Zhi Lan
Chef Lan Guijun runs this fine-dining restaurant, with just four tables. High-end Sichuan cuisine; fascinating tasting menu; the signature 'golden thread' noodles are laboriously cut by hand. +8621 5466 5107
3. RAC
A popular café and crêperie by day, and a French bistro and bar in the evening. Offers an intriguing selection of French wines, including less conventional choices such as Jura by Bénédicte and Stéphane Tissot. Building 14, 322 Anfu Lu
4. Speak Low
The same team runs this speakeasy cocktail bar and its sibling Sober Company on Yandang Lu. In its lounge and on the two floors above, Speak Low offers different deco themes and wine lists, aiming to provide a three-course connoisseur experience. The oolong tea-infused Negroni is a must-try. +8621 6416 0133
5. Jia Jia Tang Bao
The locals flock here for steamed buns. The speciality is a bun stuffed with gelatine made from pork broth, then steamed. The gelatine dissolves into soup inside the bun – hence the name Tang Bao, literally 'bag of soup'. +8621 6327 6878
6. Ruby Red
Among the earliest boutique fine wine importer-retailers in Shanghai. A diverse portfolio includes Sherry and Madeira, plus a splendid selection of New Zealand wines. www.rubyred.com.cn
See also:
Shanghai Michelin 2019 guide launched
7. Le Bec Boutique
An extension of popular French eaterie Bistro 321, further along the same road, Nicolas Le Bec's new outlet sells delicious bread and nibbles in Epicerie 62, while the adjacent Caviste section includes a coffee shop area and 8vin, a wine bar offering value bottles from France's top regions. www.lebec.com.cn
8. Xin Rong Ji
Authentic Taizhou cuisine in a restaurant that's also keen to showcase fine and rare ingredients – try the nine-year lily from Lanzhou in Gansu with honey, and enjoy the endless aftertaste. Also has a fine collection of grower Champagnes. +8621 5386 5757
9. Yi Mian Chun Feng
Along with King Kong Dumpling & Noodles on Mengzi Rd, this is the best of the next-generation noodle restaurants in Shanghai. Quality ingredients and creative recipes. I recommend the spicy meat noodles. +8621 6467 5517
10. Old Jesse
The presentation may look simple, but this is authentic Shanghai cuisine – and it tastes gorgeous. Fried river shrimp and red braised pork belly with egg are worth trying. The restaurant allows BYO. +8621 6282 9260
Translated by Sylvia Wu / 吴嘉溦
All rights reserved by Future plc. No part of this publication may be reproduced, distributed or transmitted in any form or by any means without the prior written permission of Decanter.
Only Official Media Partners (see About us) of DecanterChina.com may republish part of the content from the site without prior permission under strict Terms & Conditions. Contact china@decanter.com to learn about how to become an Official Media Partner of DecanterChina.com.