Demei's view: Wine communication from a Chinese winemaker
In Bordeaux there are many small-scale wineries, especially on the Right Bank. They are so small that when you drive past their vineyards, you don't even have enough time to finish introducing their names.
In a cold day in early spring, I was driven to Château Pavie by a local friend. Twice we wandered around the area looking for Pavie, during which time we ran into a rather peculiar-looking vineyard (see below).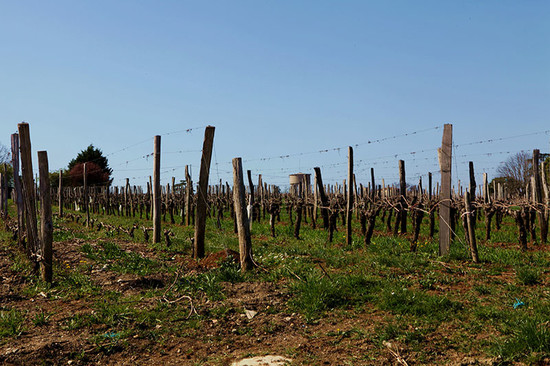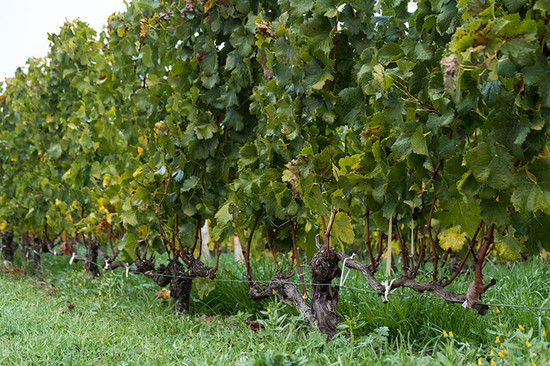 This vineyard, which I later discovered to be property of Château Tertre Rôteboeuf, goes against everything I remember about Bordeaux. I was told that Tertre Rôteboeuf is one of the top producers in Bordeaux.
There are so many good producers in Bordeaux that I didn't pay much attention to yet another; although I did remember the shape of its unusual vineyard.
My next encounter with this producer came in the summer three years later, when I had the chance to taste its 1997 vintage.
I didn't expect too much from the wine, mainly because I didn't know much about the producer. Also the 1997 is often held in lower esteem when compared to vintages like 1982, and Bordeaux wines from this year are not exactly a rarity.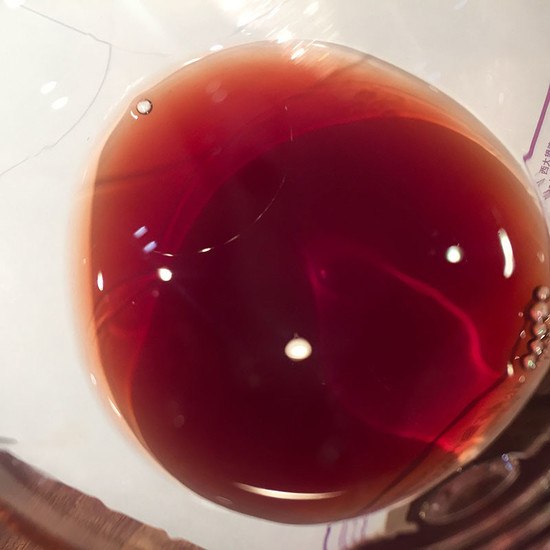 The wine was clearly aged and had an almost-limpid garnet colour. Well that's hardly surprising for a 1997, I thought.
The delicate aromas of this wine showed clear signs of ageing, which was consistent with its colour; but the wine managed to maintain some red fruit aromas.
The palate on the other hand, was surprisingly tight and concentrated, despite the fully developed colour and aromas.
Even when the wine had been left in the glass for half an hour, the concentration remained intact without fading.
I became curious— it seemed this winery's wines were as unique as its vineyard.
Inside Tertre Rôteboeuf
Early November this year, during my trip to Bordeaux, a friend of mine booked Tertre Rôteboeuf into our visiting schedule—exactly what I'd hoped for.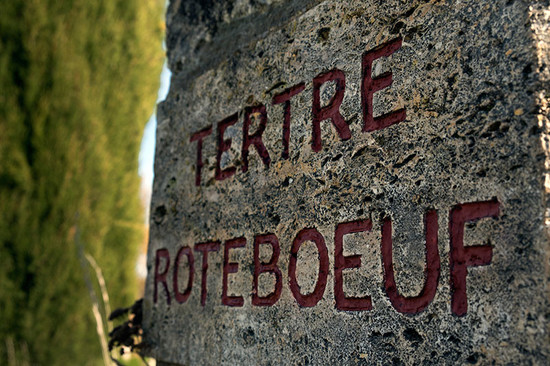 The owner, François Mitjavile, welcomed the three of us.
Compared to the rest of our trip, we found it unusual that he met us in the living room of his home inside the château.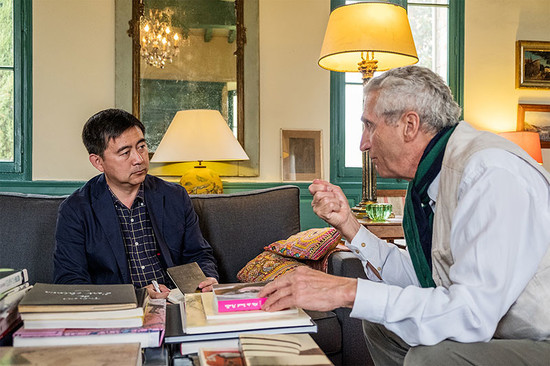 Apparently, many owners of Bordeaux châteaux —especially the more successful ones—no longer live in their châteaux. Possibly they'd rather keep their work and personal lives separate.
The room was filled with books, many within our reach. We began to talk about the wines. Unexpectedly, I was soon lost in the conversation with the winemaker sitting in front of me.
Am I speaking to a philosopher or a winemaker?
His voice seemed to be coming from up above, and I felt like that although I understood what he was talking about, I couldn't write it down.
Thankfully, one of my friends recorded the conversation. Dr Wang Zhao, a wine lover who has been studying and working in France for more than ten years, was quick to transcribe and translate the following.
Here follows the highlights of what he told us.
Mitjavile reiterated that the essence of French winemaking lies in a focus on 'complexity and elegance', as well as great respect for terroir and poetic expression of vintage.
We were already familiar with these concepts, but when they were said with Mitjavile's emphasis I felt that I had a deeper understanding and a greater sense of respect.
What we were not familiar with, however, were Mitjavile's beliefs in how wine should age. They are perhaps the secret behind the remarkable wines above mentioned from Tertre Rôteboeuf as mentioned above.
Mitjavile on the charm of oxidative ageing
'The cellars of Château Tertre Rôteboeuf are not equipped with air conditioning. The cellars are heated with radiators to 16°C to 17 °C in winter, and left to naturally warm up to around 20 °C in summer.'
He continued, the winery prefers to keep the ageing temperature fairly high, because they believe that this allows the oak to fully integrate with the fruit. When these wines complete the barrel-ageing stage, their colour starts to change (véraison). The moment the wines leave the oak barrel, they begin the oxidative ageing.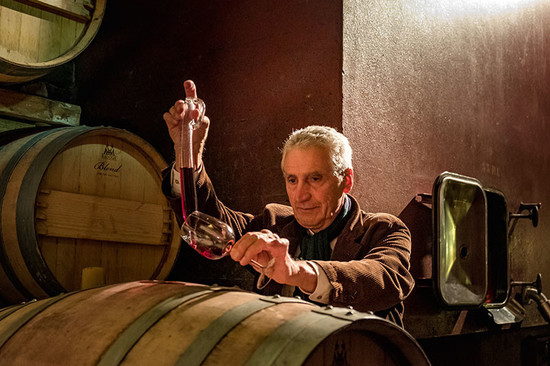 Many would argue that these wines will mature too fast to be aged further. Mitjavile disagreed − he insisted that these wines are still very healthy and pure, with great ageing potential. He reasoned that these wines have already been aged oxidatively, which puts them in a very stable stage of development by the time they're bottled.
Wines made from overripe grape age differently from those made using grapes picked at their optimum ripeness.
However, most people are not aware of the difference, said Mitjavile, who would prefer his grapes to be 'slightly overripe'.
The wines with the most ageing potential in the world, according to Mitjavile, are aged oxidatively.
'In the Northern Hemisphere the further north you go, the more wines tend to be aged reductively. Venturing closer to the south, riper fruits are found and so there are more oxidative flavours in the wine,' he said.
'In Bordeaux, the winemakers tend to maintain fresh fruit flavours, while encouraging more oxidative characteristics − to give the wines more potential for complex development. The aim is that every time a winemaker opens a bottle from his/her cellar, he can clearly distinguish some new signs of development.'
The canned wines
'There has been a trend in the wine world to foreshorten barrel aging,' claimed Mitjavile. 'In Bordeaux, many châteaux will probably bottle their 2015 vintage next January (2017).'
'These canned wines', said Mitjavile, 'won't alter much, even after being aged for 20 years. Time seems to have brought nothing to them and perhaps will change little of them in the near future. These more primary fruit-driven, blue-hued wines may be kept in splendid cellars and remain almost as young in 20 years.'
'But a truly great 20-year-old wine', he continued, 'should maintain freshness, whilst having transformed mere age into an irresistible charm that tells the story of time.'
Making a wine of geographic features
Exactly five weeks after our meeting in Bordeaux, I was delighted to attend a tasting and dinner organised by Mitjavile and his wife in Beijing.
After our long chat in Bordeaux, I could understand his speech much more easily this time around...
'We make wines that reflect the terroir,' he told me. 'On the label we would make the name of the region most visible, while only using the small print to mention the name of the family. The name of the producer is simply not as important.'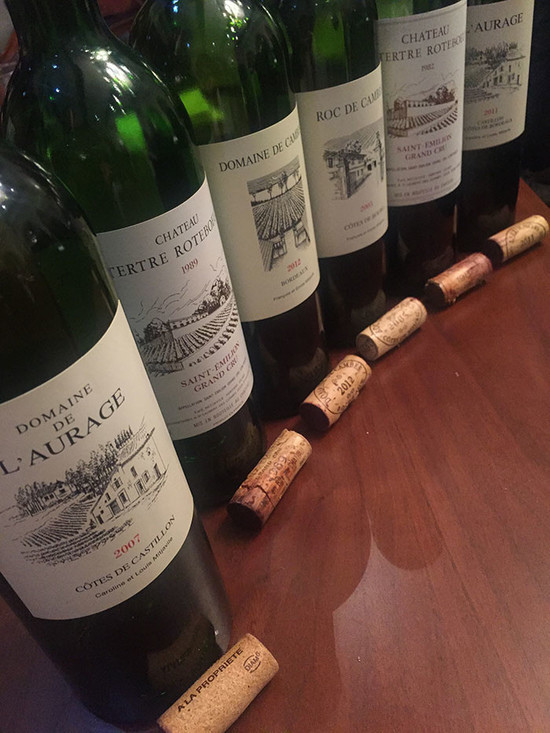 He offered some advice to Chinese winemakers:
'It's the same for you when making wines in China: you need to make sure that they demonstrate the features of Chinese terroir, not copying the style of a famous region of the world. Wine production in the world is already in surplus. Consumers don't need just another generic wine—they want something that has a taste of China.'
I'm not sure if this was aimed at me—but that's exactly what I have been trying to do.
(Editing: Laura Seal)
Translated by Sylvia Wu / 吴嘉溦
All rights reserved by Future plc. No part of this publication may be reproduced, distributed or transmitted in any form or by any means without the prior written permission of Decanter.
Only Official Media Partners (see About us) of DecanterChina.com may republish part of the content from the site without prior permission under strict Terms & Conditions. Contact china@decanter.com to learn about how to become an Official Media Partner of DecanterChina.com.