Demei's View - Wine Communication from a Chinese Winemaker
It was in the early summer of the Beijing Olympics. I had just finished my work at Ecole Supérieure d'Agriculture, and was on the flight from Paris back to Beijing when I met this chateau owner sitting next to me. He was on a trip to explore the Chinese wine market. He had started to contact a Chinese 'importer' a few years ago but hadn't had any luck at all. His instinct told him that there must be a chance for him in China, and encouraged him to visit the country again. 'China has a large population,' he said, with his eyes filled with longing. 'Even if each of them would only buy one bottle of wine, it could be an astonishing figure.'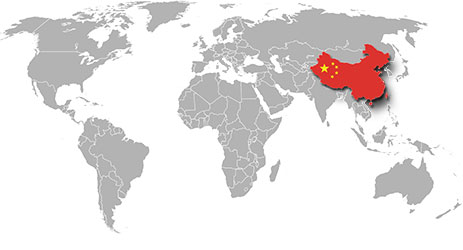 China is very big indeed. Most people may have an inadequate understanding of the country except knowing that it is big, and in their eyes China just looks like this (Map 1). For those who claim that they know a bit more than that, I guess this is the most they could know (Map 2).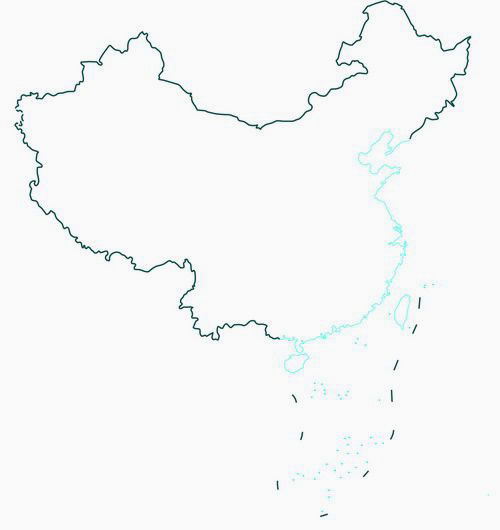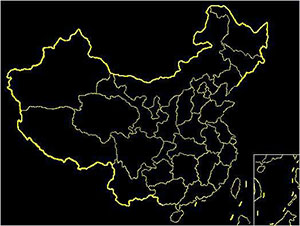 Map 1
Map 2
So, how big is China? It is the third largest country by total area, nearly as large as the entirety of Europe (including the European part of Russia). China has 34 (some people may say 33) provincial-level administrative divisions. I am working at the Skyline of Gobi Vineyards today. Take the division where the winery sits as an example, its area is similar to France, and it takes four hours flight from Beijing to there. That chateau owner I met would have to fly for another three hours to Guangzhou after he landed in Beijing.
Certainly the most attractive part for those businessmen is not only the size of China, but also its vast population. China's 1.3 billion people have always been assumed to be potential customers by consumer product manufacturers. It is definitely biased if we study this huge group as an independent individual. It will not be easy even if we divide the nation into different regions to do the market research.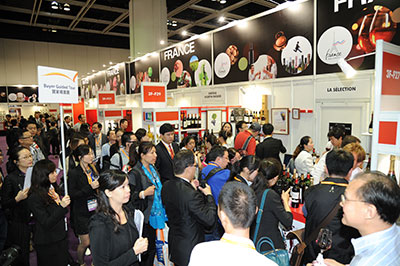 The proportion of foreign language speakers in China is quite small, and a lot of them speak in their own minority languages, which is not the Mandarin Chinese that foreigners are 'familiar' with. There are 56 different nationalities among the 1.3 billion people. Apart from the biggest one, the Han nationality, and Hui and Manchu minority ethnic groups, which are using Mandarin Chinese as the common language, other 53 minority ethnic groups all use their own languages.
Moreover, there are 21 nationalities in China that have their ethnic characters, and the total number of character types is 27. Native Chinese would struggle in front of so many diverse languages, not to mention that there are more local dialects – it would drive people crazy. I was born and raised up in northern China. Nowadays I still feel so frustrated when visiting Shanghai or Guangzhou.
I am not playing to the gallery here. Language has a significant role in market development. 'At least you need a decent Chinese name for your brand, as most Chinese consumers will not use foreign languages in their daily language communication,' I told my neighbour by then. Many chateau owners have their hands tied by the sales system (such as the négociant system among the Grand Cru chateaux in Bordeaux, which takes out the control of the terminal market from the chateau owners who have the brand), or lack a correct estimation of the development speed of the Chinese market. Thus they didn't determine the official Chinese name of their brand in the early stage when they entered the Chinese wine scene; some even caused serious commercial disputes. I guess you can give a number of examples, but keep arguing about the right-or-wrong question of brand-squatting will not help to solve any actual business dilemma.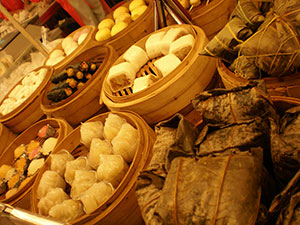 You might reckon that language is not the most important factor for sales performance when compared to the consuming habit of the Chinese wine drinkers. Foods are always related to drinks; no-one will deny the effects of wine consumption on the dietary patterns and habits of the customers. The elegant taste and rich type of Chinese food attract gourmands from all over the world. Because Chinese families usually lived in relatively fixed areas for many generations, as time passed, the differences of local foods emerged, and formed the so-called 'Eight Big Cuisines'.
These differences of dietary patterns would have a vital impact on wine sales, so the European winemakers who believe food and wine can affect the taste of each other often study the food of their target market whilst promoting their wines. However, for a Chinese person, apart from the local cuisine he or she knows well, who can clearly explain the characteristics of the Eight Big Cuisines of Sichuan, Shandong, Cantonese, Fujian, Jiangsu, Zhejiang, Hunan and Anhui? One can imagine how hard it is for the foreign friends.
My neighbour said that he loved Sichuan cuisine, and he thought it was a perfect combination of Sichuan dishes and his botrytised wine, and he firmly believed botrytised wine had a broad prospect in the Chinese wine scene. I agree we may get this conclusion if we organise market research. Bordeaux wines stand out from the others, but the botrytised wines as the pride of Bordeaux wine industry do not have a large market share. I have to say, I think there is something that we have not thoroughly studied yet behind this phenomenon.
My new friend told me he would transfer to Guangzhou right after we arrived in Beijing to visit his Chinese friend. I am not at the right position to guess why this only 'wine importer' friend he had for the past three year could not bring him a single purchase order for such a long time, so I just suggested, 'Maybe you also need to understand the Chinese means of expression, or to put it in another way, the Chinese way of thinking.'
The more we talked, the more we found us congenial to each other; the endless journey seemed not boring any more, and the complaint of missing the Champagne after boarding had long gone. A few days after we arrived in China, this gentleman really came to visit me in Beijing. So I arranged some wine importer friends to meet him. Not long after that, he wrote me a letter with good news, 'Your friend in Beijing bought a whole container from me. I have always believed the high quality of our wine.' Maybe he genuinely did not know that the main reason for him to be chosen was that 'there is no website listing his wines on the internet'.
China is big, but the Chinese wine market is complicated. Simply copying the promotion experience that succeeded in other countries is not going to work here.
Translated by Nina Fan Feng / 冯帆
All rights reserved by Future plc. No part of this publication may be reproduced, distributed or transmitted in any form or by any means without the prior written permission of Decanter.
Only Official Media Partners (see About us) of DecanterChina.com may republish part of the content from the site without prior permission under strict Terms & Conditions. Contact china@decanter.com to learn about how to become an Official Media Partner of DecanterChina.com.