My earlier memory of the country of Argentina was after the Falklands War - I was just a primary school student at that time. Then, after its victory in the 1986 FIFA World Cup in Mexico, I remember thinking that this is a nation crazy about football. During my wine study, I developed another perception about it. This is a country with unique desert, plateau and continental climate conditions, and is the biggest wine producing country outside Europe. However, my impression of Argentinian wines was very vague, as I didn't have a lot of experience of them. And visiting Argentinian wine regions? Well, that was just a distant dream.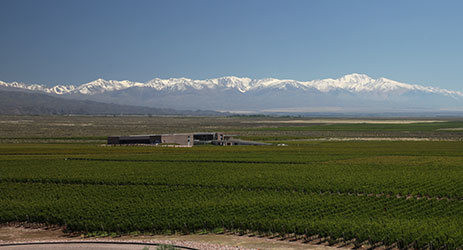 In the past, Argentinian wines were mainly for domestic consumption. Therefore, despite the special characteristics they might have, the outside world did not give much attention and enthusiasm to them.
But since 2000, and especially after the financial crisis in 2008, more and more Argentinian wines have appeared onto the world stage.
As someone working in the wine industry, I had the opportunities to taste Argentinian wines even after my wine study. These wines share some common traits (Mendoza wines, have a deep, ink-ish colour, are very aromatic, and full-bodied with high alcohol, and made from Malbec grapes).
When the chance to taste Argentinian wines in the country itself came up, I accepted it without any hesitation. After 44 hours traveling from home, I finally stood in front of the hotel at my destination, Mendoza. I was there for judging in the Argentina Wine Awards 2014, attending the wine forum and having a one-week wine region tour to understand the true situation of the wines produced in the country.
Over the next few days, I spoke to different people from all aspects of the wine industry. The most popular topic was the advantages and disadvantages of Argentinian wines in China.
Although wines are currently exported from Argentina, the main markets are America and the UK. In the rising wine scenes, the Argentinian wines don't always have market share to match its status as a wine producing country. In 2013, Argentina, as the fifth biggest wine producing country in the world, was ranked eighth in the Chinese imported wine market, surpassed by Australia, Chile and South Africa. It was neither because the wines are not suitable for the Chinese wine scene, nor that Chinese consumers do not like Argentinian wines, which suggested that the Argentinian wine industry has some work to do. To put it in a more positive way, there is good amount of room in the Chinese market for the improvement of Argentinian wines.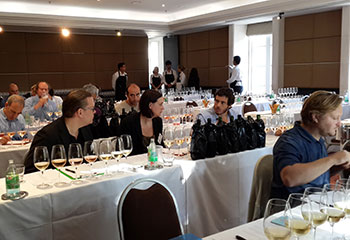 Mendoza is not the only wine region in Argentina
Region is of vital importance for consumers to identify and choose their wines. Wines always emphasise the geographical uniqueness, which represents the product variety as well.
Mendoza is the biggest wine region in Argentina, but this does not mean that we should overlook the other regions. In terms of market appeal, the name Mendoza is apparently not-so-famous as Argentina. Thus, it is necessary to put certain efforts into promoting all of the wine appellations, in order to raise the influence of Argentinian wines.
The wine regions of Cafayate in Salta, Catamarca and Tucuman on the northern plateau, and La Rioja and San Juan in the dry and hot middle area produce outstanding Torrontés, Syrah and Bonarda that the consumers should not miss out. The cool areas of Neuquen and Rio Negro in Patagonia in the south provide admirable Cabernet Franc, Pinot Noir and Chardonnay.
Even in the Mendoza region, there are many sub-regions with distinctive characteristics: the northern, eastern, middle, southern areas and the Uco Valley. These appellations are different in altitudes, soils or landforms, and produce different styles of wines as a result. It is no doubt good news for the wine lovers.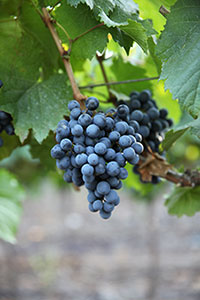 Malbec is not the only grape variety in Argentina
Malbec is certainly the representative of Argentinian wines for its cultivated surface and its excellent quality. Originally from southern France, this variety deserved to be called the one and only grape variety that go beyond its country of origin in terms of volume and quality.
Through the tasting in Argentina, I began to realise that its Cabernet Franc and Pinot Noir are unique in the world as well. The wines are not only show top quality, but also have particular local features. Apart from Loire Valley, Burgundy (and Marlborough and Central Otago in New Zealand), these wines are worthy of the consumer expectations as well.
Of course, Argentina also produces very good Tempranillo and Bonarda because of its large amount of Italian and Spanish descendants.
Single-varietal wines surely have the advantage of being easy to recognise when opening up new markets, but mature consumers never say no to good blends. I felt this while I was tasting; Argentina is definitely capable of producing blend wines, both red and white.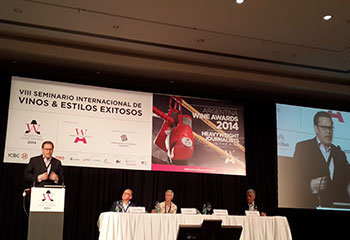 Positioning of Argentinian wines
It is mentioned above that the market share of Argentinian wines in the Chinese wine scene is unsatisfactory. However, the average price of Argentinian wines is slightly higher than the average price of imported wines, especially wines from Spain and Chile, although they have significantly bigger market share. I have to say that this is an advantage for Argentinian wines, as it avoids an image of a cheap and low-end product. But Spanish winemaking has a long history, whilst Chile and China have a zero tariff agreement for wine import. So what about Argentina? It has to use its advantage to gain the consumer recognition.
At present, the full-bodied and high alcohol Argentinian wines are relatively popular in the market. In this case, the delicate and elegant wines need more active promotion, even if the market share is small for the time being. With these promotions, consumers will have a change to understand that Argentinian wines are not just dense fruit bombs; there are exquisite and fine wines from Argentina. Otherwise, how should we deal with the new requirements when the new generation of consumers grow up? This kind of work is not a responsibility of an individual producer or brand, but needs coordination from the association.
Anyway, the Argentinian wines have made a good start. As the Chinese say, 'A good beginning is half the battle.'
Translated by Nina Fan Feng / 冯帆
All rights reserved by Future plc. No part of this publication may be reproduced, distributed or transmitted in any form or by any means without the prior written permission of Decanter.
Only Official Media Partners (see About us) of DecanterChina.com may republish part of the content from the site without prior permission under strict Terms & Conditions. Contact china@decanter.com to learn about how to become an Official Media Partner of DecanterChina.com.