Demei's View - Wine Communication from a Chinese Winemaker
The Chinese wine market is growing at an extremely high speed. For some time, the proverb two of a trade never agree didn't really apply to the wine industry in China. Wine trade practitioners were enjoying the unprecedented growth of consumer demand, and were struggling to keep up. They simply didn't need to take any business off their competitors' hands.
Indeed the wine trade was harmonious at that time. Wine became synonymous with 'profit', and any wine-related projects were easy to gain approval for.
When the global economic crisis hit China, the Chinese government put in place a stimulus package plan worth 4,000 billion RMB by the end of 2010, and the wine trade benefited from its own share. Besides, capital from real estate and mining industry was injected into the wine business, making the trade looked incredibly promising around 2010. Many wineries were built during this period, and everyone was dreaming of a bright future.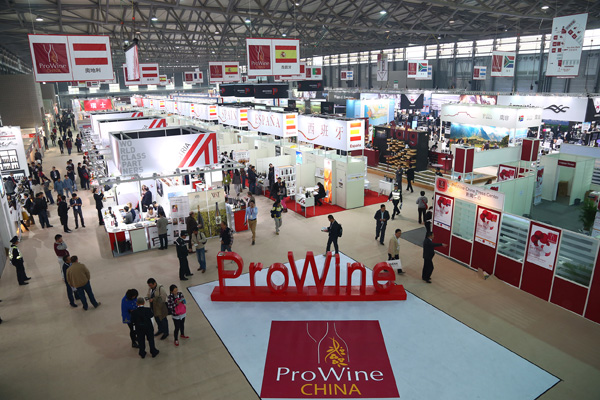 However, from the end of 2012, which was also around the time when these wineries started to produce wines, the wine market quietly started to change. Consumers who were not very sensitive to prices gradually exited the market, which lead to a drop in wine sales, which continues until this day.
At the beginning of this change, people were still waiting, wishing the good old days would eventually come back. Soon many started to panic. One by one, the opportunists chose to pull out; those who still held their ground started to realise the numerous problems hidden behind the glorious days.
Though the market seemed to be expanding, the growth wasn't achieved in a healthy way: it relied too heavily on group purchase (especially institutional spending), and overlooked the actual needs of consumers.
Now the necessity of an expanding consumer base and creating a healthy market has become a consensus in the wine trade. This is especially true for local producers.
So how does one reduce the industry's reliance on group purchase, and explore the direct consumer market? The methods are nothing new: you need to raise the quality of your products and set reasonable prices; every producer needs to sincerely devote their energy to raising product quality, and lowering product price. But all these need to be tested in the market.
It's easy to say this - but how?
Taking part in wine exhibitions is perhaps an effective way.
Exhibitions and fairs pose great real-life examinations for producers. They get to meet distributors or even consumers face-to-face, and build a harmonious relationship with their clients, and keep in touch with their regular clients. This is also the best opportunity to reach out to potential clients, get to know more people in the trade, especially those powerful buyers. Exhibitions can also be the place to collect market information; good research about competitors and successful companies can lead to new marketing ideas.
Certainly, exhibitions are also the best time for new product announcements and branding events, so as to raise brand awareness.
Experienced business owners will always gain something from an exhibition. After all, one company or one entrepreneur can never gather so many trade people to one place. Only exhibitions can.
Now more and more wine exhibitions and fairs are hosted in China. Currently most of them take place in Beijing, Shanghai or Guangzhou - the 'first tier' cities in China. Since wine sales and wine consumption are also concentrated in these cities, this is a fair arrangement.
However, most of these exhibitions have confusing names. By their Chinese names I can barely tell which is which, but many of them have almost identical English names, making it impossible for foreign companies to tell them apart. 'Why is the same trade show happening so many times in a year?' they ask. Because of this, I always receive enquiries to do an evaluation on the quality of each exhibition.
Trying to evaluate the quality of each exhibition is also a useful strategy for Chinese producers. Choosing only high-level exhibitions to take part in helps producers to control the cost, and make the money work harder—which is ideal for everybody.
Currently, one of the comparatively more professional, large-scale, and influential wine fairs in China is certainly ProWine China in Shanghai. Though the fair is only in its 2nd year, the success it has achieved in a sluggish market is remarkable and deserves applause.
The 2014 ProWine China attracted exhibitors from 38 countries, more than any other wine show hosted in Mainland China. It featured 19 national and three regional pavilions; exhibitors were from not only famous wine producing countries such as France, Italy or Spain, but also the lesser-known regions in Moldova or Hungary.
A total of 650 exhibitors took part in this year's ProWine China, a 10% increase from last year. The show saw 8,250 professional visitors (an uplift from the 7,650 visitors in 2013), mainly importers, distributors, retailers and practitioners in the hospitality industry. Most of them came from outside Shanghai.
ProWine China 2014 was co-hosted by the Messe Düsseldorf (Shanghai) Co Ltd and China International Exhibitions Ltd. It is held in parallel to Food & Hotel China (FHC).
Exhibitors had the opportunity to demonstrate their product and brand image during the show, official body of wine regions also rented the venue to host lectures and masterclasses. In the meantime, the host also worked with multiple parties and organised several themed forums, such as how to invest in wine in China, Chinese wine tasting, how to match food with wine, and how to use Chinese phrases to describe wine flavours, etc.
The topics covered by all these talks and forums are yet to be comprehensive enough, but they triggered great interest among listeners. It's imaginable that these activities will give a sizeable push to introducing wines to common Chinese consumers.
A good beginning is half the battle. There's no doubt ProWine has achieved a great start in China. It will continue to serve as a platform to communication for companies who are making or selling wines in China. Perhaps the success of ProWine China is also a sign that the Chinese wine trade is giving more attention to the mass consumer, and that it's in a process of market reform.
(Translated by Sylvia Wu)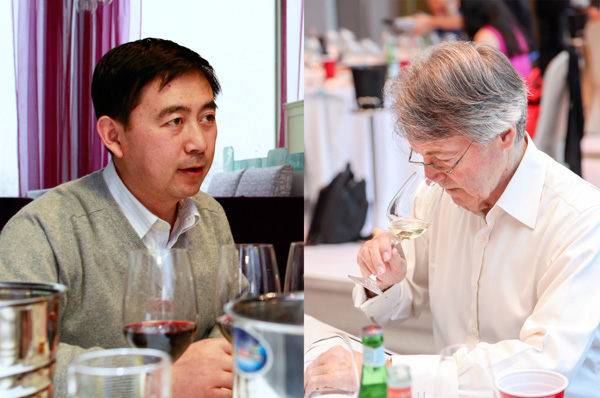 Decanter Shanghai Fine Wine Encounter
The Ritz-Carlton Shanghai, Pudong
29 November 2014
Meet the producers: Great Cabernets from China
10.00am - 10:40am
An exclusive seminar on Cabernet Sauvignon with Steven Spurrier, Decanter's consultant editor and Li Demei, China's leading wine authority.
A unique chance to learn about the noble grape Cabernet Sauvignon from world expert Steven Spurrier and China's most revered winemaker, Li Demei. They will be showing four outstanding Chinese wines to demonstrate the exciting future of Cabernet Sauvignon in China.
Speakers:
Steven Spurrier, Decanter's consultant editor
Li Demei, China's leading wine authority
Wines you will taste:
- HeLan QingXue Vineyard JiaBeiLan Reserve 2011
- Grace Vineyard Deep Blue 2011
- Sino-French Demonstration Vineyard Cabernet Sauvignon 2012
- Silver Heights The Summit 2012
Translated by Sylvia Wu / 吴嘉溦
All rights reserved by TI Media Ltd. No part of this publication may be reproduced, distributed or transmitted in any form or by any means without the prior written permission of Decanter.
Only Official Media Partners (see About us) of DecanterChina.com may republish part of the content from the site without prior permission under strict Terms & Conditions. Contact china@decanter.com to learn about how to become an Official Media Partner of DecanterChina.com.