Demei's View - Wine Communication from a Chinese Winemaker
On June 12th, Chateau Margaux hosted a tasting event in Hong Kong where guests were invited to try samples drawn from a new series of experiments conducted in the vineyards and cellars of the chateau. Paul Pontallier, managing director and winemaker of Chateau Margaux, presided over the tasting.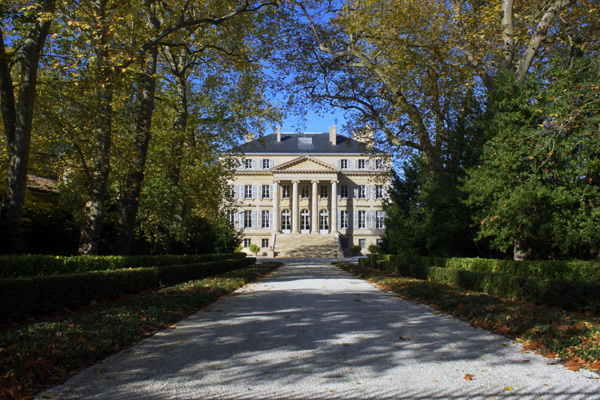 The wine samples presented by the chateau were made using traditional, organic and biodynamic approaches respectively. In order to carry out the experiment, the chateau divided one plot of Cabernet Sauvignon into three sections; all three were under similar environmental conditions, while each section was cultivated by a different method. The chateau harvested the crops from this plot in 2013 and vinified them.
By conducting these experiments, the chateau was able to observe more accurately the different expressions of biodynamic and organic planting methods in vines and wines.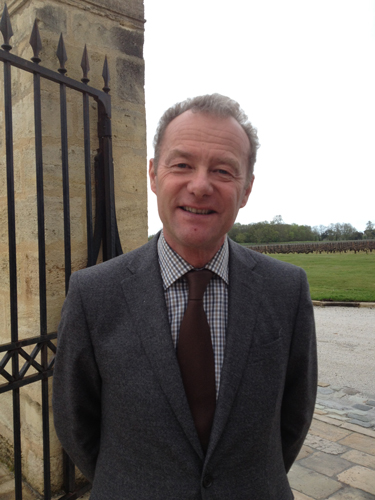 Guests also had the chance to experience the influences in flavour brought by different types of closure (some samples were stored under natural corks, some permeable crew caps and others airtight screw caps).
I have long heard about these trials run by Margaux, and have always been very curious about the outcome. Sadly, I wasn't able to make it to the tasting in Hong Kong this time as I've been assigned some important work to do by my university in Beijing. (After all you have to obey your employer.)
Although I didn't get the chance to actually examine the results myself, these experiments reminded me of a debate in the wine industry about whether to stick to tradition or to strive for innovation.
When promoting wine, many would usually emphasise that they have always been in line with the tradition. After being told so over and over again, consumers start to consider tradition as a key factor when choosing a wine, and some of them become firm believers in tradition.
In rising markets, consumers tend to be more interested in the discussion of tradition vs. innovation.
Any use of new technology can potentially be criticised as anti-tradition, despite the positive outcomes they bring for us. The debate about screw cap and natural cork is a brilliant example; those who decide to give up on screw caps solely because they're 'not traditional' have clearly forgotten the fact that natural cork itself wasn't a traditional type of closure in the beginning. If we had refused to apply any new technology and materials, we wouldn't be using corks to seal bottles today.
To stretch the point to an extreme, if we had rigidly stuck to the conventional, and objected to any kind of innovation, we would still be praying for the grape juice to vinify, totally oblivious to the tireless efforts made by the yeasts and lactobacillus. And if the fermentation went wrong, we would think that we had been punished by God, with no idea that a mischievous microorganism was to blame.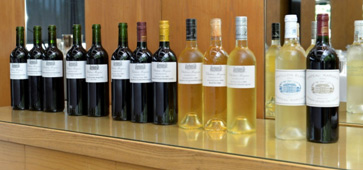 Fortunately as society always develops in a positive direction, so does wine.
Six years ago at a Margaux wine tasting in Beijing, a guest posed the following question to Paul. 'Margaux is a prestigious chateau of over a hundred years' history. How would your winemakers face the potential challenges of changing consumer tastes and preference?'
His answer sounded a bit diplomatic. 'We will follow the nature, while reflecting the changes of the society.'
If you think about his answer in the context of what he lectured that day - in his usual modest and kind manner - you will realise what he meant. He stressed that he and his team learned how to make wine from the chateau's terroir, and have learned how to make difficult choices in the complicated winemaking process.
If we look at Chateau Margaux from a historical point of view, we must be able to spot the changes. However, if we look a bit closer at a certain period of time, we can also feel a sense of consistency. In fact, doesn't a person's recognition of terroir deepen in accordance with technology development?
Tradition and innovation don't contradict each other at all - it's all about their scale and speed.
The Research and Development department of Chateau Margaux was created in the year 2000. It has since conducted numerous research projects to examine the potential of the unique terroir of the chateau. All experiments were carried out after careful planning, and some studies turned out to be quite successful.
The chateau won't apply these outcomes to the winemaking just yet, however. It has already announced, for example, that Chateau Margaux will not replace natural cork with screw cap in the short run.
Tradition or innovation? The choice is up to producers to make, and consumers simply don't need to bother themselves with it.
Translated by Sylvia Wu / 吴嘉溦
All rights reserved by Future plc. No part of this publication may be reproduced, distributed or transmitted in any form or by any means without the prior written permission of Decanter.
Only Official Media Partners (see About us) of DecanterChina.com may republish part of the content from the site without prior permission under strict Terms & Conditions. Contact china@decanter.com to learn about how to become an Official Media Partner of DecanterChina.com.